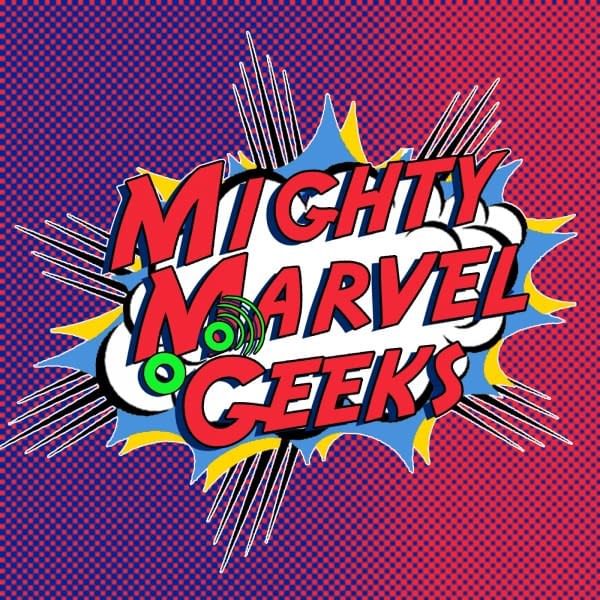 Bleeding Cool welcomes back the podcast Mighty Marvel Geeks, hosted in part by Mike Ehmcke, who also hosts the podcast We Be Geeks, which runs on Bleeding Cool on the weekends. Here they talk about all things Marvel-related, and especially what their top picks are for the Marvel books coming out in the week ahead.
They say:
The guys are joined on this week's issue of Mighty Marvel Geeks by agent in training, the unaltered clone, Mac. They discuss even more Spider-Man news, news on the upcoming Deadpool movie and what other characters might be appearing in Marvel's Captain America: Civil War. And the guys also discuss how MAoS might be strengthen their ties to the MCU. The guys also talk about the impact of the Secret Wars event and really 20 books/comics being released before Star Wars Episode VII: The Force Awakens premieres. Mighty Marvel Geeks NCBD picks for April 1, 2015 are: George Romero's Empire of the Dead: Act Three #1, Avengers: Ultron Forever #1, Guardians of the Galaxy: Best Story Ever #1, Kanan – The Last Padawan #1, Return of the Living Deadpool #3, Rocket Raccoon #10, The Punisher #17, Iron Fist: The Living Weapon #11 and Avengers: Millennium #1
Subscribe today on iTunes and Stitcher and leave a 5 star review. Leave a voice mail for your outlet of all things Marvel at 321-219-8227. Email us at mmg (at) webegeeks dot net with any news, questions or comments.
Follow us:
Twitter: @MarvelGeeks @UncleServo
Facebook: Mighty Marvel Geeks
Marvel Geeks Assemble! Mighty Marvel Geeks Podcast is hosted by Mike Ehmcke (@MarvelGeeks) Along with Eric Allen (@UncleServo) as Co-Host., This podcast is about all things Marvel! You can find us on Facebook (https://www.facebook.com/mightymarvelgeeks).
Enjoyed this article? Share it!