BatWatch: WanderingBert drawing every Batman villain in existence. In his own unique style…
ComicsThatShouldExistWatch: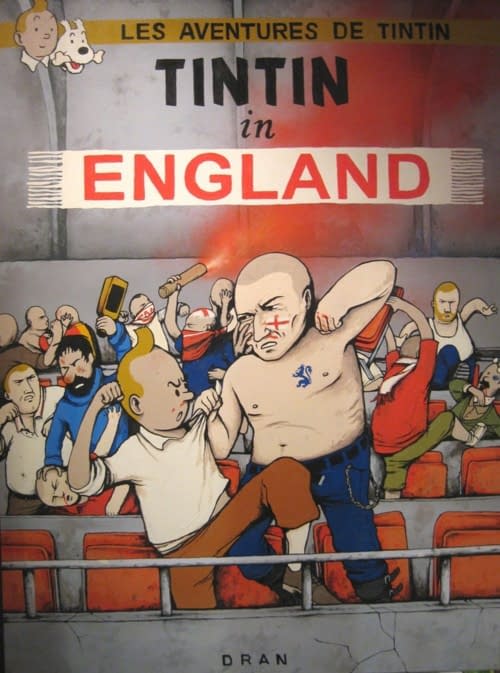 SpasticWatch: Bleeding Cool ran the "Transformer called Spastic" story earlier in the year, which it seemed almost all UK media followed up on. And it looks like Hasbro are still at it, with Transformer Strafe being described on the packaging as "Other AUTOBOTS tend to stay away from him on the battlefield, preferring to let his spastic fight reaction burn itself out on DECEPTICONS". Of course this packaging design will have been written well before the recent fuss- and won't make it to the UK in this fashion either… but still…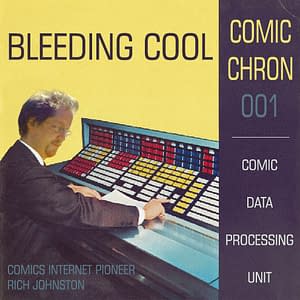 This is The Bleeding Cool ComicChron Robot speaking. I come for your women. But for now I merely collate comic-related bits and pieces online. One day I will rule. Until that day, read on.
Racist CCC's Comic Book Complaint: The Gods Must be Crazy | Hatewatch | Southern Poverty Law Center
One would think that a film fantasy about a Nordic god (played by blond, blue-eyed Australian actor Chris Hemsworth) performing heroic acts would have a racist group like the CCC squealing with delight.
Nico and Andy Warhol as Batman and Robin for Esquire, 1967
One Sunday afternoon this holiday season, as the literary professionals were putting finishing touches on their year-end lists of best books, citizen critics were busy just reading. On a No. 6 train between Astor Place and 125th Street full of shopping bags and bundled-up passengers lost in books analog and digital, we asked underground readers for their reviews.
Grant Morrison, The Invisibles and the comics that put novels in the shade | Books | The Guardian
The first thing the comics writer Grant Morrison did when he arrived at the podium to address the Disinfocon convention in 2000 was to unleash a bloodcurdling 10-second scream. "Okay, I'm pissed," he admitted to the audience at the bash for the anti-establishment publisher. "And in half an hour, I'm going to come up on drugs."
DC Women Kicking Ass – The most memorable moments in DC history for women: Nominee #5
Today, I am extremely excited and pleased to have as my guest poster the incredibly talented Greg Rucka. Greg is discussing the moment in Detective Comics #859 when Kate Kane, the future Batwoman, resigns from West Point. His thoughts are below.
Enjoyed this article? Share it!