Moose Kid On The Rise: Jamie Smart And The New Wave Of UK Kids' Comics
Alisdaie Stuart writes;
Children's comics are in a really interesting place in the UK. The Dandy closed its print doors last year after 75 years in print but The Phoenix, itself born from the ashes of The DFC, continues to do very well. There's clearly an interest, and a market, for children's comics featuring original characters rather than licensed ones and every UK store I've been in in the last year doesn't just carry The Phoenix but pushes it, clearly, successfully. The market's there, the interest's there and it's primed for expansion.
Which is where Jamie Smart, and Moose Kid, comes in.
Jamie is one of my favorite creators and has been for years. His SLG series, Bear, about a possibly immortal and distinctly rubbish teddy bear being menaced by a sociopathic cat called Looshkin (Who I always heard as Eddie Hitler from Bottom, weirdly) was massively entertaining and clearly deranged. That was a hell of a good start and since then Jamie's work hasn't just improved, it's blossomed. He's worked for The Dandy, The Beano, The DFC, The Phoenix, Doctor Who Monster Invasion Magazine and produced his own projects like web graphic novel Kochi Wanaba and the magnificent Corporate Skull, a webcomic detailing the life of Alan Buttons, an increasingly desperate office wage slave who's face is ripped off in a freak photocopier accident. Returning to work with a new perspective on life, and a much shinier head, Alan amuses himself by tormenting his bosses and, reluctantly, fighting monsters. It's wonderful, and free, and you should read it.
As you can see, Jamie's an insanely talented, busy chap and he's the perfect choice to launch something like Moose Kid. The idea behind it is simple, and can be broken down into two stages;
-Stage 1-A group of creators interested in producing kids' comics get together to create a series of strips featuring original characters that will showcase the best work in modern kids' comics. Each character will remain the property of their creator.
-Stage 2-Once the strips are agreed upon and complete, a zero issue will be made available for free online, and as a download, for anyone who wants it. This will serve three purposes; acting as a showcase for the talent involved, being available to a prospective audience to show what the comic would look like and acting as an example for investors to see what the title could look like.
There's a stage three, involving KickStarter as a means of funding print issues but that's understandably a ways off. Right now, Jamie's focusing on getting to stage two. What he's looking for is this:
-either email your website address to him at moosekidcomics@gmail.com
Or
-go to www.moosekidcomics.com to see the plan in detail.
I really hope this comes off, because Jamie's a fantastically talented guy and the time is utterly right for something like this. I grew up on British kids' comics and I'd love to see something new join them, especially something that would show off the fantastic creators working under the radar out there. I'll be talking to Jamie about this, and his work, shortly but in the meantime, here's to the Moose Kid. Trust his mighty antlers. Which you can see below this article on the handy image Jamie's put together for the whole thing:
---
---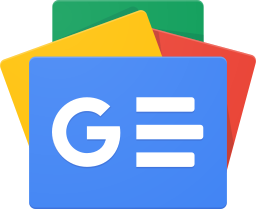 Stay up-to-date and support the site by following Bleeding Cool on Google News today!