More ComicsPRO 2019 Comics Flipped on eBay
We ran a batch of these yesterday, here's some more comic books picked up by comic book retailers at ComicsPRO in Charlotte, North Carolina, being flipped on eBay to help offset the cost of travelling to the show… and to promote the existence of the comics as well.
We had sales of Little Bird, Buffy and Batman. Well, there have been a few successful sales since then.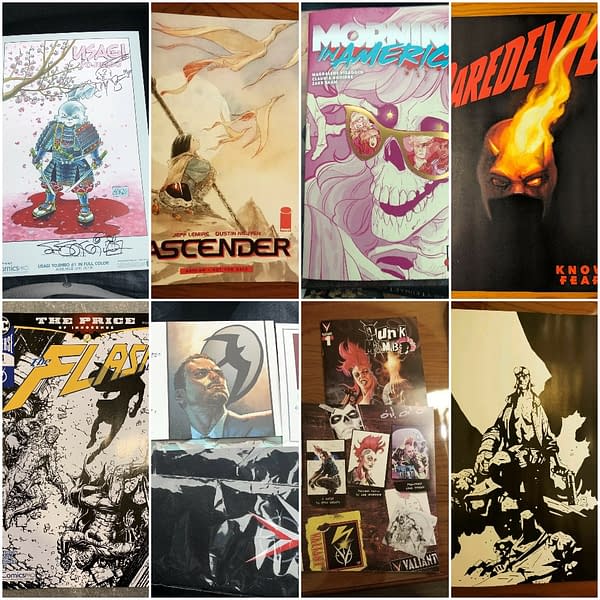 Stan Sakai's move of Usagi Yojimbo from Dark Horse to IDW, was accompanied by his signed print. sold for $50.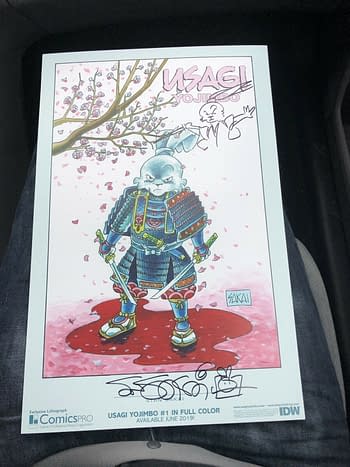 Daredevil #1 ComicsPRO 2019 has sold for $85 by the CBLDF
Jeff Lemire and Dustin Nguyen's Ascender #1 Ashcan sold for $40 by Salesfish Comics.
Life & Death Of Toyo Harada ComicsPRO Exclusive Funeral Merch Bundle sold for $25 by Salesfish Comics.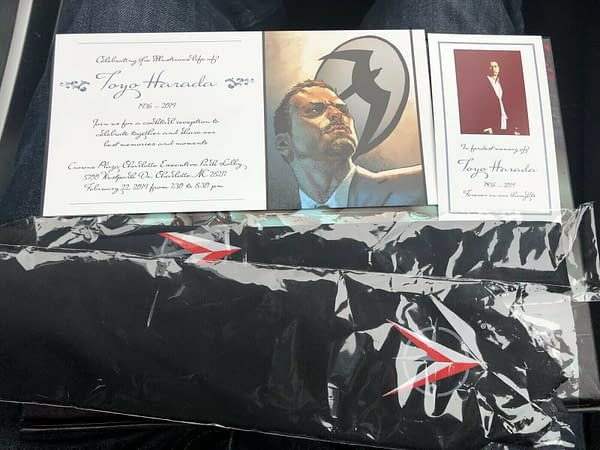 Savage Sword Of Conan #1 ComicsPRO 2019 sold for $60 by Samurai Comics.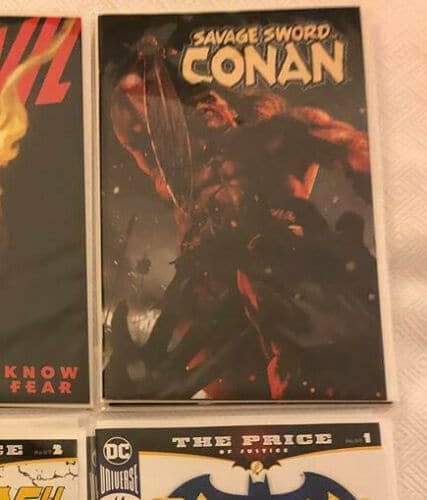 Hellboy Seed Of Destruction #1 ComicsPRO 2019 25th Anniversary Edition Variant sold for $50 by Samurai Comics.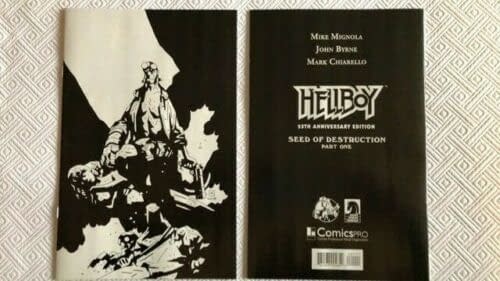 And a few other items up for grabs.
Stronghold Sketch ComicsPRO 2019 variantVariant from Aftershock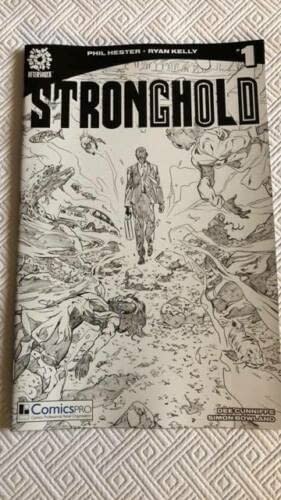 Doctor Who 13th DoctorComicsPRO 2019 variant from Titan.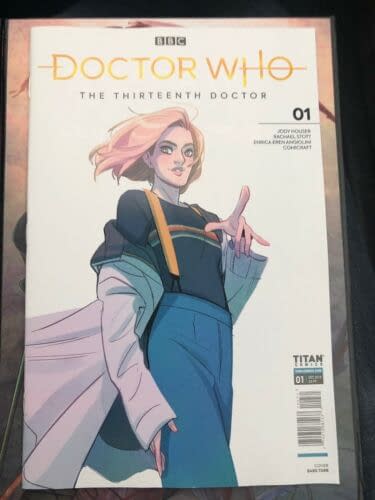 Flash #64 ComicsPRO 2019 variant from DC Comics.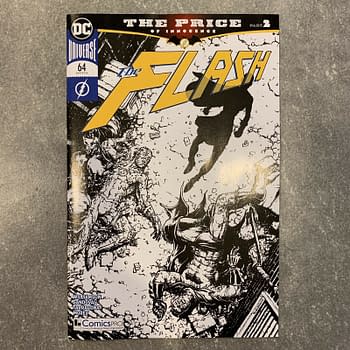 Dark Age #1 ComicsPRO 2019 ashcan.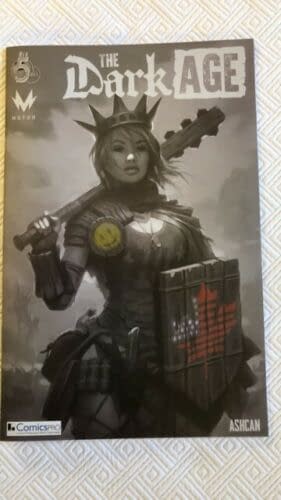 Morning In America ComicsPRO 2019 variant from Oni Press.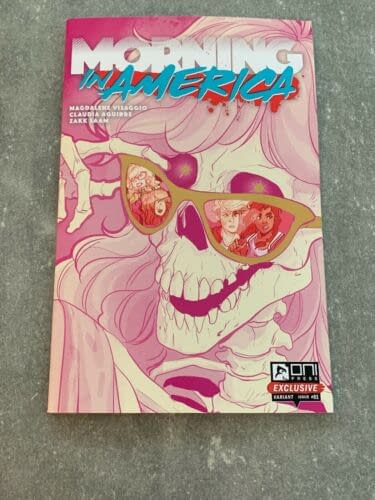 GI Joe Sierre Muerte ComicsPRO 2019 variant cover by Marat Mychaels from IDW.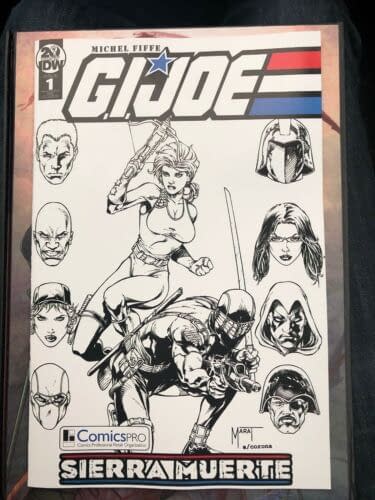 Punk Mambo record album ComicsPRO 2019 variant from Valiant.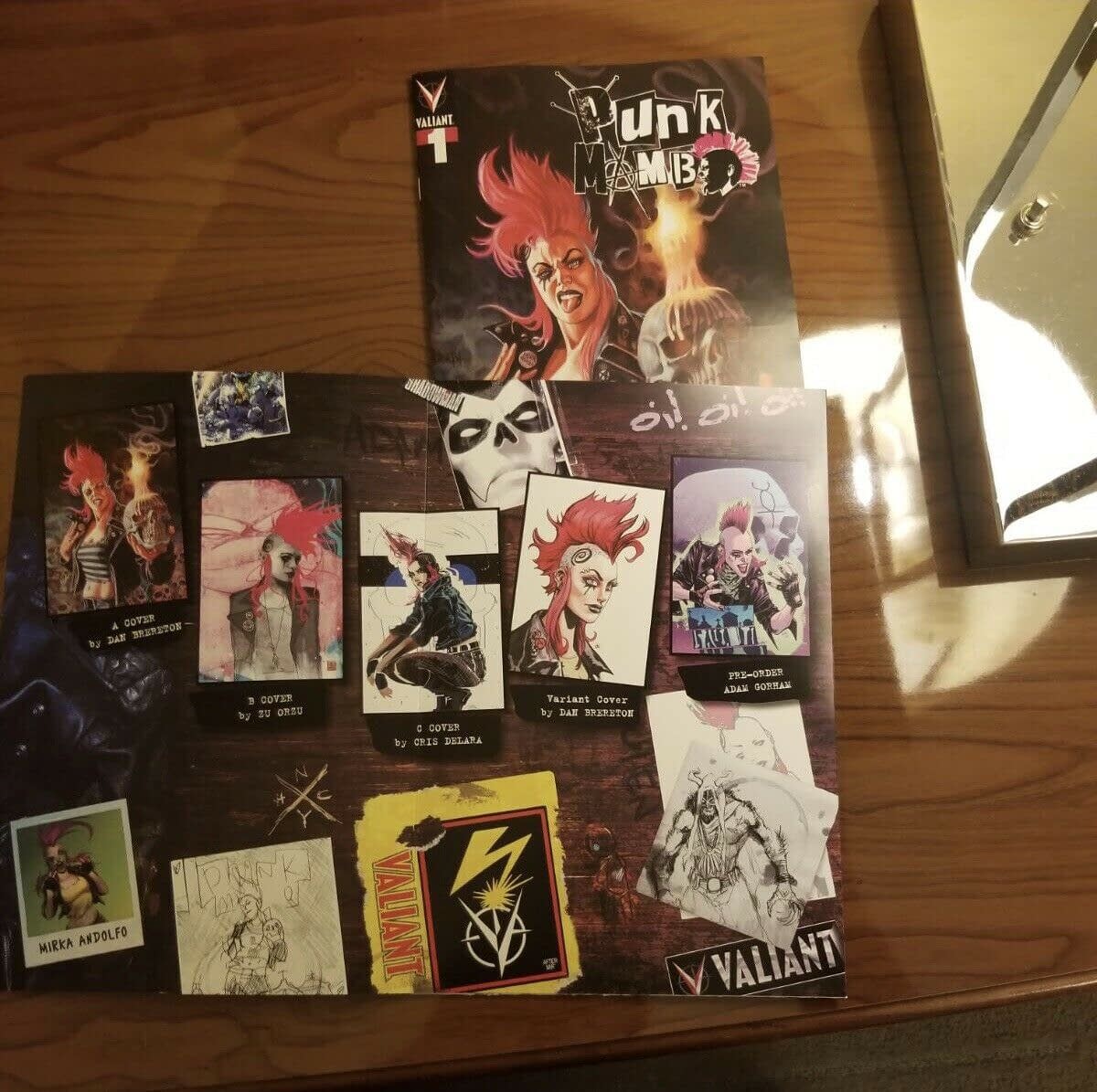 Neon Future #1 ComicsPRO 2019 variant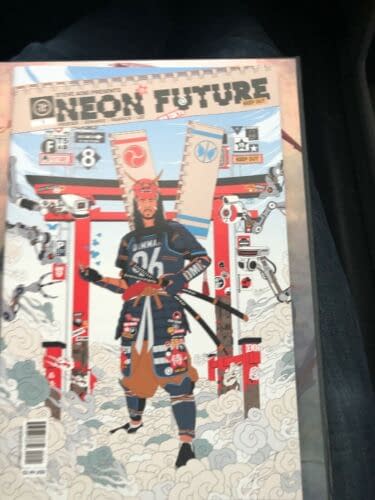 Fight Club 3 #1 ComicsPRO 2019 variant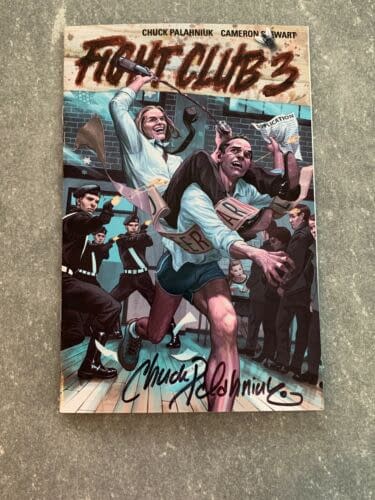 Adventure Time Presents Marcy & Simon #1 ComicsPRO 2019 variant
Category Zero Ashcan ComicsPRO 2019 variant from Scout Comics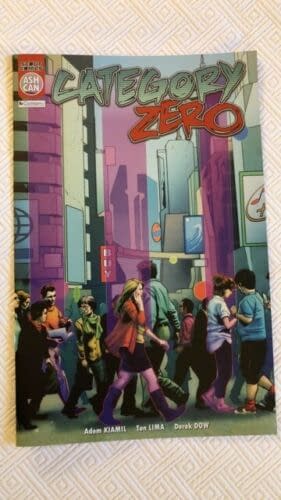 DevilReaux Scout ComicsPRO 2019 variant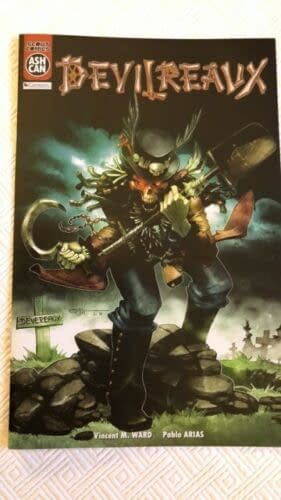 Headless ComicsPRO 2019 ashcan.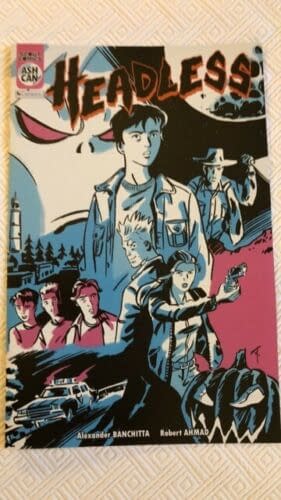 Midnight Sky ComicsPRO 2019 variant.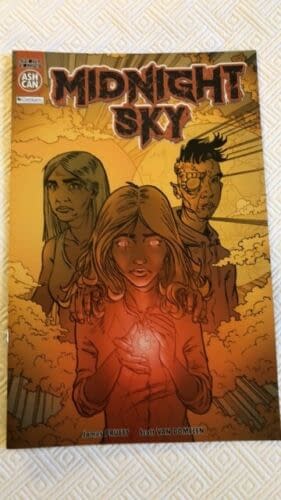 Sonata Retailer Exclusive Ashcan ComicsPRO 2019 variant