Posted in: Comics, Recent Updates | Tagged: andrew wheeler, Comics, dc, dcu, no more mutants, relaunch
---
No More Mutants: 52 Problems by Andrew Wheeler
Andrew Wheeler writes for Bleeding Cool
The DC reboot is creating the wrong kind of buzz again this week with the launch of Catwoman #1. There are spoilers ahead for those who haven't read it, but you've probably heard how it ends by now.
Before we get to that ending, though, it's worth looking at how the issue begins. We've known for a while that the cover to the Catwoman reboot has the character lying on her back barefoot with her legs in the air, baring her cleavage and pouring sparkling white droplets over her boobs. It's very tasteful. It sets the tone. She's a thief, you see, and that's what thieves do; at the end of a long day of thieving they lie on a rooftop and throw diamonds away. Erotically.
But if you still haven't understood what sort of book this is going to be, the first panel of the first page gives the mission statement. It is boobs. Bosoms. Breasts. The first panel is framed not on the protagonist's face, but on her brassiered chest. Page two ends on a shot of her derriere. It's an action shot. Men are unloading their guns on her derriere. On the third story page Catwoman smashes through a window with one boob hanging out of her costume. One might note that she also has a cat hanging out of a box, but there is nothing semiotically sordid about that, no sir.
The third page also gives us the title of the issue, 'And Most of the Costumes Stay On'. This is your final clue that you are not imagining things; this is consciously and conspicuously an exploitation comic. This is a comic that emphatically sensationalises sex to stir up its audience.
There is a little more boob on the fourth page of the story, but we then go seven whole story pages before we get another good look at Catwoman's bra, and this time there's also a tiny flash of pantie. It's a big panel but not a full splash page, although that may depend on your definition of 'splash page'.
At this point Catwoman #1 is arguably just a boyishly exuberant exercise in superhero titillation, with lovely pencils from Guillem March and terrific colours from Tomeu Morley. But it's the final five pages that cement this book's place in comic history, as Catwoman aggressively turns a visit from the Batman into a bat-booty-call, thus reducing years of sexual tension into good old drunken Halloween sex.
Now, when it comes to transparent attempts to pander to the sexual fantasies of fanboys, this one looks unusually progressive. The woman is clearly in control of the situation and is using the willing male for her own satisfaction. This must be what nerds think feminism looks like. The scene is dressed up as female empowerment, but it's not there for female readers. Like two straight girls making out in a bar, it.s all about pandering to male hormones. Catwoman is not trying to please the man in the comic, but she is trying to please the man holding the comic.
And that's fine. There's a place for that sort of thing. Our culture will always pander to straight men like it thinks they must be important – and, who knows, some day they might be. (Oh, don't make that face.) There absolutely ought to be room in our culture for this sort of straight male wank bank codswallop.
The problem with the DC reboot is that it's not leaving much room for anything else. The reboot was meant to help the publisher find new readers, and female comic readers represent a massive audience that DC hasn't successfully tapped in to. Female characters are a good way to reach those readers, because underrepresented groups like to be recognised. Catwoman would have been a smart title to re-engineer to capture those readers. Instead it's the most insular exercise in fanboy pandering this side of Green Lantern.
If it were just Catwoman that went this way, it wouldn't be such a concern, but many of DC's female characters are suffering the same fate. Characters who should be leveraged to show female readers that the medium is a safe place for them to find entertainment are instead showing more skin and less gumption than they might have a month ago. Perennial favourite Harley Quinn has switched from sassy moll to Suicide Girl. Bisexual stripper Voodoo is one of only two female character to get a new title. Power Girl's book got cancelled, and she's now someone's girlfriend.
One of this week's other new releases, Red Hood & The Outlaws, sees Starfire pulling the same 'let me empower myself for your pleasure, master' schtick as Catwoman, only she does it socially-inexperienced alien style, like a sexy orange Mork. Even Oracle, a popular female hero who has to rely on her brains rather than her athleticism, has been rolled back to a generic previous incarnation, thus bumping two other established characters out of the picture. She's not wearing hot pants yet, but she has made the DC universe a less diverse and inclusive place.
Then there's Wonder Woman. The first issue of that title was nearly a masterclass in doing a female-led book right, because it introduced readers to a capable, independent, brilliant hero. Yes, there's a touch of gratuitous nudity (or there's a very important plot reason for Wonder Woman being naked in bed when we first see her, like all those times we see Superman naked in bed), but for the most part it's great. It's just a shame that DC decided to market the book with 'pants' and 'no pants' variant covers. (Like all those times they do Superman 'no pants' variant covers.)
On the face of it, when each case is looked at on its own merits, there is nothing wrong with any of the decisions DC has made. Apart from the no-pants thing. There is room in comics for sexually aggressive female heroes. There is room for under-dressed bad girls, and heaven knows there always will be. There is even room in comics' diverse landscape for bisexual strippers, alongside flamboyant gay characters, teams with just one black guy, and that one-armed junkie who beats people up with a dead cat. (They rebooted him? Aw, man!)
But first you need to build a diverse landscape. Even with good books like Wonder Woman and Batwoman, DC isn't doing that. It only has seven female-led titles among its new 52. That's a step up from how things used to be (and no doubt a damn sight better than Marvel has ever done), but this was meant to be for new readers. This was DC's best effort to attract a female audience. When you look at it like that, 'they're doing better than Marvel' doesn't seem like much of a boast.
To be absolutely fair, the DC reboot was thrown together in such a hurry that they can't possibly have had time to pull together a misogynistic conspiracy to alienate and exclude female readers. It all just happened by accident! Imagine what they could have achieved if they had been trying!
The shockingly low number of female creators on the relaunch must be a major factor in this unhappy accident, and it's a problem that DC promised to address after the PR disaster at San Diego where a fan asked, "Where are the women?" and Dan DiDio replied with a series of barks and growls.
But it's not the sole responsibility of women to somehow get themselves hired so they can write books that their nieces might buy. Men – yes, even straight ones – will have to make an actual effort to establish that diverse landscape in which some of the female characters do wear pants for 20 whole pages. The problem DC has right now is that too many of their creators decided that their book was going to be the one targeted to that all-important horny adolescent boys niche, and someone else could deal with stuff like 'women'. Somehow the reboot seems to have set DC back about twenty years.
A diverse landscape is a key part of DC's strategy to find new readers. If they can build that landscape I hope there will still be a place in it for silly teen-friendly sexploitation comics like Catwoman. It just won't stand out so much next to 26 books about strong, independent crime-fighting women with pants on.
Diversity doesn't happen because you think it should. Diversity happens when you make it happen. DC has said several times that one of its aims with the reboot was "to diversify as much as possible". The question we have to ask is, what stopped you?
---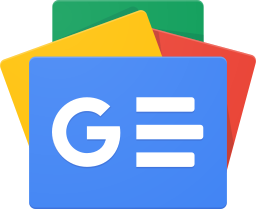 Stay up-to-date and support the site by following Bleeding Cool on Google News today!