Preacher Season 3 'Les Enfants du Sang' Preview: Jesse Makes a Deal for Tulip's Soul Let's start off this post on AMC's Preacher with a reasoned yet passionate defense of Jesse (Dominic Cooper), Tulip (Ruth Negga), and their ability to plan things. Clearly, their history together proves that they not only know how to pull together a plan but also execute it — just as long as they don't get sold out by a fellow partner in crime — because their criminal success record is pretty decent.
But lately? They've been a little off. But can you blame them? I mean, it's tough to come up with a plan when you've got: doG (Mark Harelik) roaming around in latex and a mood, poking his nose in where it doesn't belong; a gran'ma (Betty Buckley) who needs to suck down souls like they're Coney Island hot dogs to stay alive; and an international religio-fascist organization trying to install an inbred messiah. Think that could pretty much screw up anybody's game…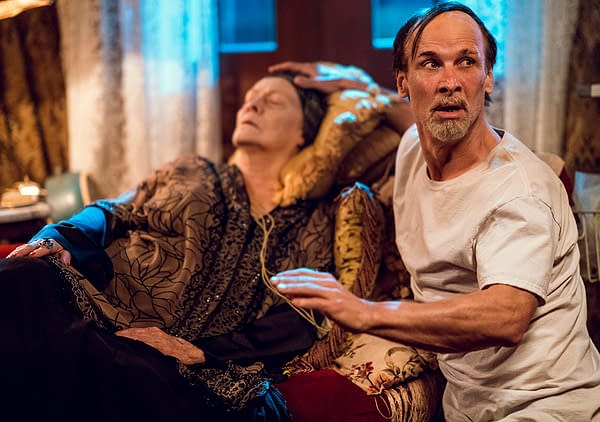 That might explain why Jesse and Tulip never thought about Gran'ma's "GET OUT OF JAIL FREE" card until it was (almost) too late: if Gran'ma dies, then Tulip dies, thanks to a connection with Tulip that Gran'ma made when she brought her back to life. So for TC (Colin Cunningham) and Jody (Jeremy Childs), it's pretty simple: Gran'ma needs to live, so Tulip needs to die — again.
But as you can see from the sneak preview of this Sunday's 'Les Enfants du Sang,' Jesse gets them to start thinking "bigger picture" with a "special" kind of bank robbery:
Here's a look at what else viewers can expect:
Preacher s03e06 'Les Enfants du Sang': Tulip, Jesse, Jody and T.C. hatch an ambitious plan to save both Gran'ma's and Tulip's lives; Cassidy explores a new friendship in New Orleans.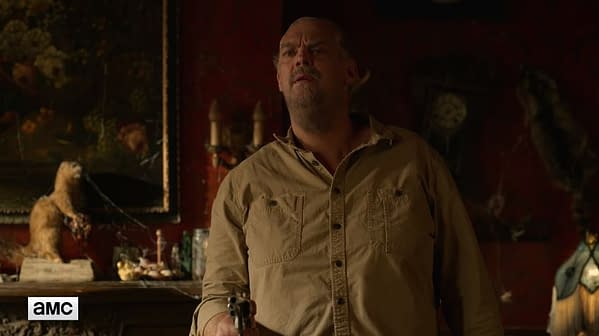 https://youtu.be/wgIEHlYD2w4
PREACHER is a dramatic thrill ride that follows West Texas preacher Jesse Custer (Dominic Cooper), his badass girlfriend Tulip (Academy Award nominee Ruth Negga) and an Irish vampire named Cassidy (Joseph Gilgun) as they embark on a road trip to find God and are thrust into a twisted battle spanning Heaven, Hell and everywhere in between.

The 10-episode third season follows Jesse's quest for God which takes him back to the place he's been avoiding his whole life: home. Jesse, Tulip and Cassidy return to Angelville, the Louisiana Plantation where Jesse was raised, and find old grudges and deadly obligations await them. With the help of his friends — and a few enemies — Jesse will need to escape his past…because the future of the world depends on it.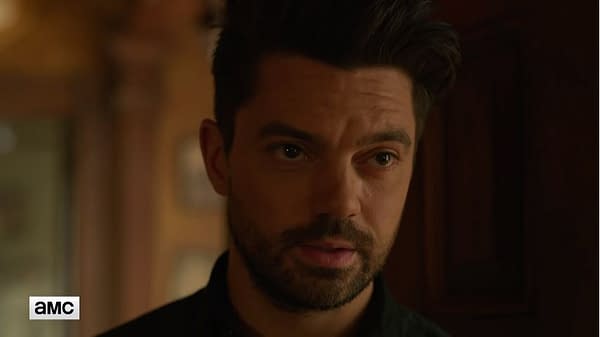 ---
---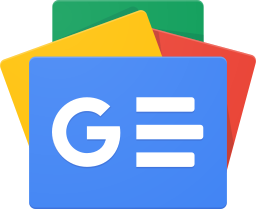 Stay up-to-date and support the site by following Bleeding Cool on Google News today!