Special Preview – Indie Sensation And Pirate Adventure Anne Bonnie #2
The origin and genesis of the comic Anne Bonnie is one of those stories that makes you smile. It started with some wistful sketching at comic cons for artist Tim Yates as he hoped to branch out from his coloring work after graduating from the Kubert School. When he brought the first issue to print with fledgling Blue Juice Comics as a creator-owned project, he didn't really know what to expect, but lightning struck and the first issue was a major success, selling out in its early print run at comic cons rather rapidly. That was more than enough to encourage him in his plans to complete the series. With a pretty fast turnover, Yates and Blue Juice bring us issue #2 on June 25th, and you're seeing a preview of it first, here at Bleeding Cool.
Anne Bonnie is an all-ages adventure story piratical in nature, as you might deduce. But it's also about treasure hunting, strange island colonies, and fantastic events. It's full of the exuberance of Yates' personal artistic vision for the thrill of a good story well illustrated, and the second issue shows the comic even more fully coming into its own style and flourishing in a lively color palette.
Here's our preview of Anne Bonnie #2. Enjoy: You can find issue #1 of Anne Bonnie, and keep an eye out for issue #2 at Blue Juice Comics here. Oh, and if you're at Eternal Con this weekend in Long Island, go and say hello to Mr. Yates there too.

---
---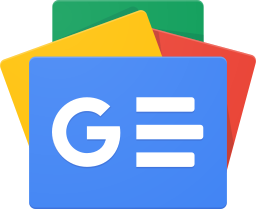 Stay up-to-date and support the site by following Bleeding Cool on Google News today!