Empyre #0 is coming in two flavours, Avengers Empyre #0 with a touch of Al Ewing and Pepe Larraz and Fantastic Four Empyre #0, garnished with Dan Slott and just a soupcon of RB Silva. Dan Slott promises that Empyre will have long-lasting life-changing impact on the Fantastic Four, that cannot be undone… and it begins here.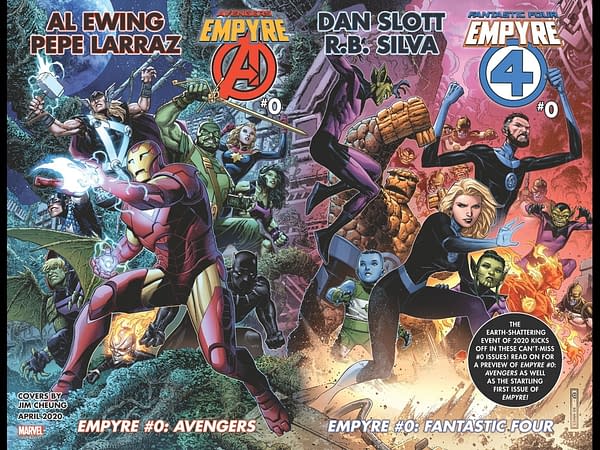 And Bleeding Cool has a look ahead at the first of those courses, Avengers: Empyre #0 by Ewing and Larraz.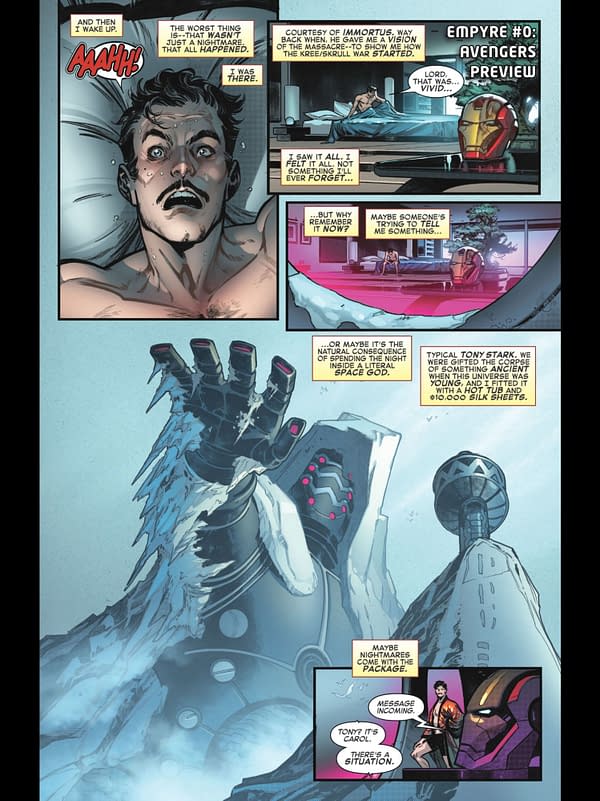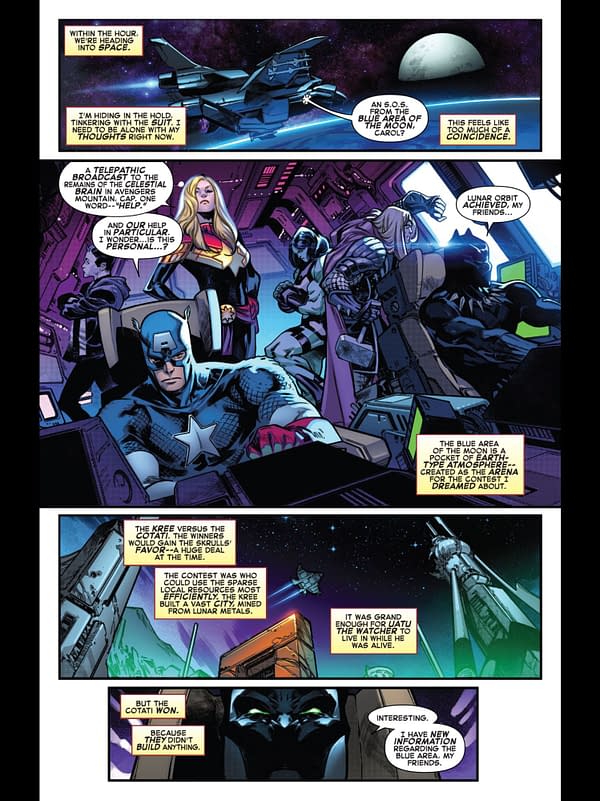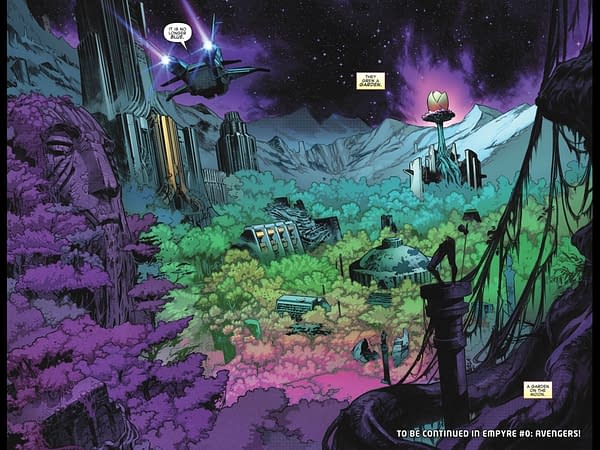 EMPYRE AVENGERS #0
(W) Al Ewing (A) Pepe Larraz (CA) Jim Cheung
Tony Stark wakes from strange dreams – as old allies make a distress call to the Avengers. In the new Green Area of the Moon, the Cotati are waiting with news of a terrible enemy that could wipe out both them and humanity itself. The Celestial Messiah has returned… but are the Avengers ready to hear his message?
Rated T+In Shops: Apr 01, 2020 SRP: $4.99
And then a look at A4: Empyre #1 by Al Ewing, Dan Slott and Valero Schiti…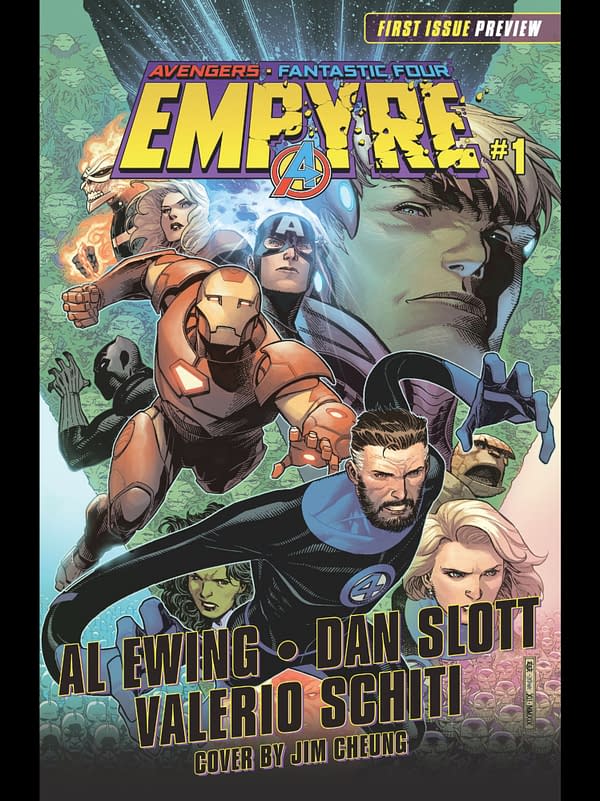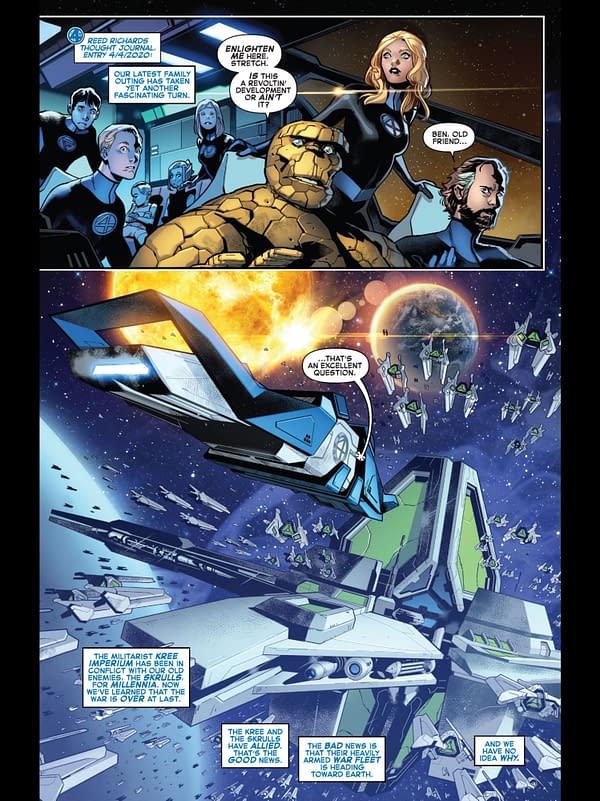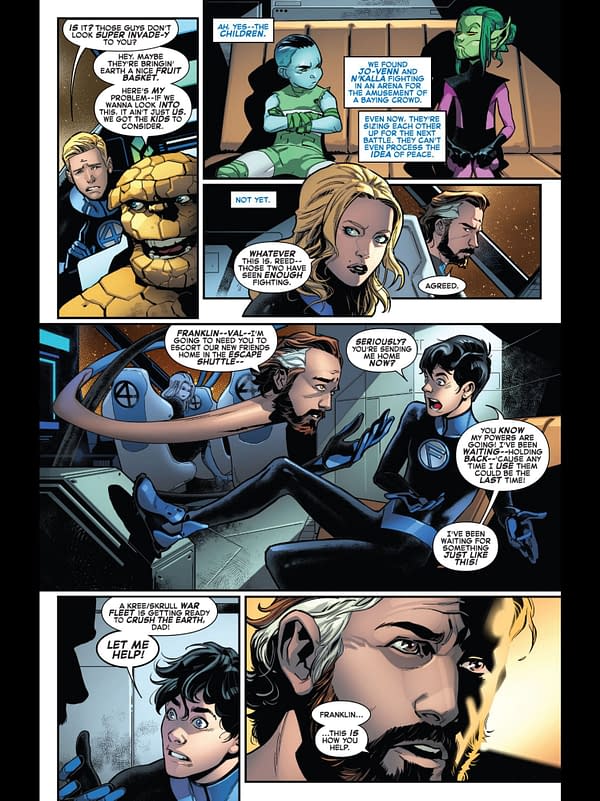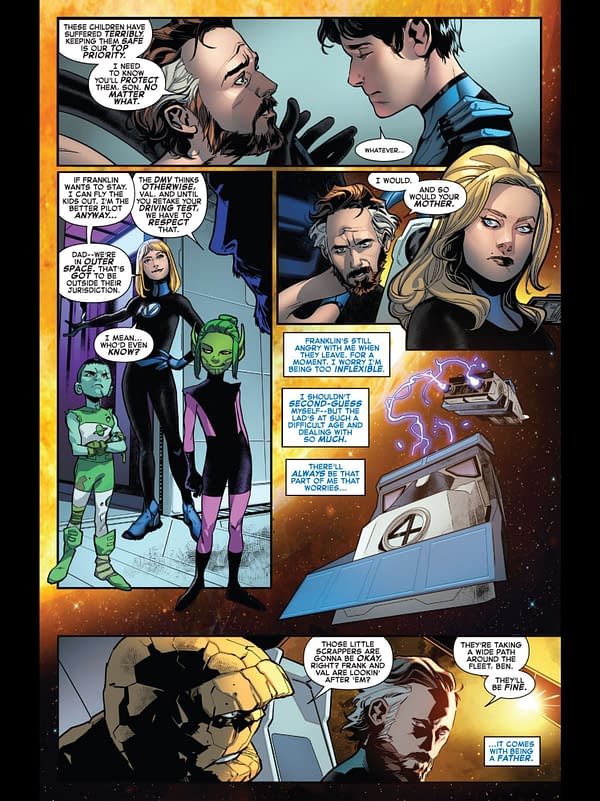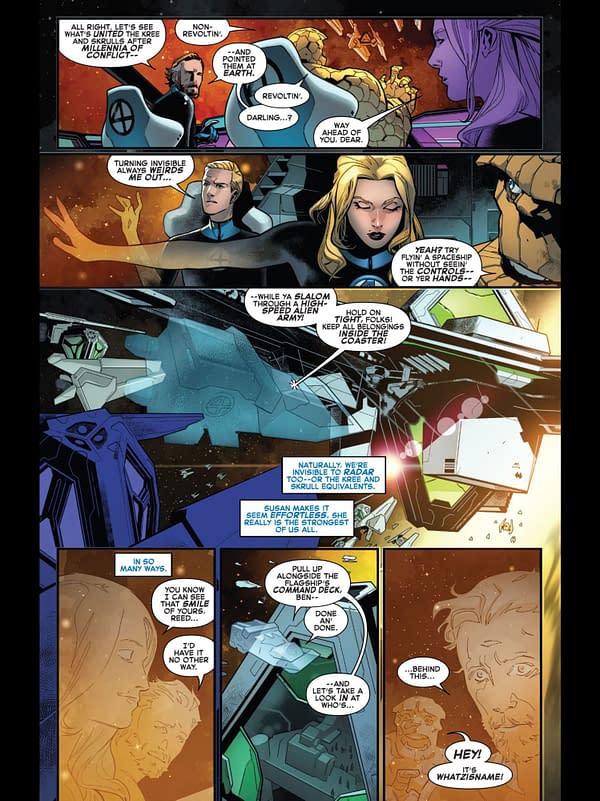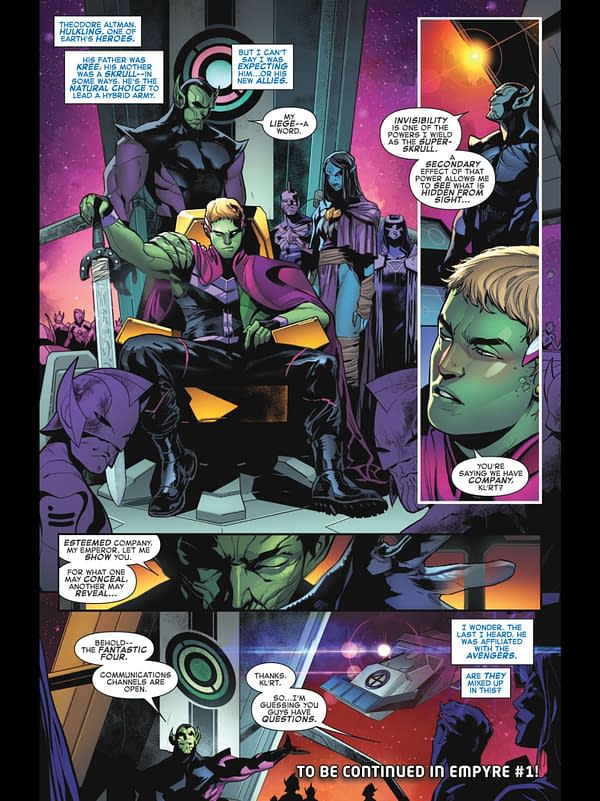 EMPYRE #1 (OF 6)
(W) Al Ewing, Dan Slott (A) Valerio Schiti (CA) Jim Cheung
• The Kree and the Skrulls have united under a new emperor – and their war fleet is on a collision course for our world.
• On the moon, the Avengers are ready to strike with the full power of Earth's Mightiest Heroes. Approaching from outer space, the Fantastic Four are seeking a diplomatic solution.
• If the two teams can't work together to save the day, things can only get worse…
Rated T+In Shops: Apr 15, 2020 SRP: $5.99
And while we're at it, how about those unlettered previews of Empyre #2 we've already seen for good measure.
EMPYRE #2 (of 6)
AL EWING & DAN SLOTT (W) • VALERIO SCHITI (A) • Cover by JIM CHEUNG
Avengers Variant Cover by Alexander Lozano
Fantastic Four Variant Cover by Michael Cho
Kree/Skrull Variant Cover by Tony Daniel
Variant Cover by TBA
2-PACK ACTION FIGURE VARIANT COVER BY JOHN TYLER CHRISTOPHER
• Three Avengers are trapped on the moon as war breaks out on Earth – and an ancient enemy reveals a scheme decades in the making!
• Meanwhile, the Fantastic Four fight against a creeping horror that might destroy them all – starting with the Thing!
• Captain Marvel is their last, best hope… But if Carol Danvers survives, what will she become?
40 PGS/Rated T+….$4.99
Enjoyed this article? Share it!