PUBLIC SERVICE ANNOUNCEMENT: Pilgrim May Be The Cure For Hellblazer Withdrawal Symptoms
Alistair Stuart writes;
Hellblazer Issue 300 arrived this week, and brought John's life to a…mostly…sort of…definitive ending. It was an interesting, and brave, way to end a book that's crossed decades, been a nursery for a whole clutch of comic writers and been a mainstay of urban horror as well as a cornerstone of Vertigo. Hellblazer will leave a hole, if not in sales, then in intent and tone, in the market and whilst Constantine, the John Constantine in the New 52 book, is at least interesting, it's also bound to be a very different beast. So, there'll be at least some Hellblazer fans out there wandering where to go next.
Give Pilgrim a shot.
Pilgrim is one of those classic examples of how good things can happen when the powers that be aren't paying attention. Created by Stefan Baczkiewicz, Pilgrim is the story of a man who made a single mistake, centuries previously, and has been 'rewarded' for that with eternal life. Now, he's a reluctant neutral party for the various supernatural factions concealed around the UK, constantly exploited by them as they dangle the promise of a final, good death in front of him. Bleeding Cool's own Adi Tantimedh described it as 'a series that's like HELLBLAZER written by Alan Garner' and he's absolutely right, it's brilliant, nasty, very British stuff and, somehow, it's found a home on BBC radio which isn't exactly the friendliest genre fiction environment. Nonetheless, Pilgrim has thrived there and the new series started this week on BBC Radio 4.
Except of course it's only there for a week and unless you employ certain 'AVAST! TAKE WHAT YE CAN! GIVE NOTHIN' *BACK*!' style methods that's the only place you'll be able to hear it.
Which is where AudioGo comes in. AudioGo is one of several sites that the BBC seem to have signed licensing agreements for their audio drama with, and they have the first three seasons of Pilgrim up now, with series 1 at $3.99 and pricing for the other episodes which, frankly, looks like it's been decided with a monkey, a blindfold and a dartboard. That aside, they're all excellent, and the perfect cure for the post-Hellblazer hangover. So if you like your horror cold. bleak and British-y, click on the link and check them out.
---
---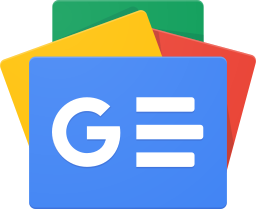 Stay up-to-date and support the site by following Bleeding Cool on Google News today!