Emir Pasanovic writes,
The newest Makarska Comic Book Festival (MaFest) will be held in this small Croatian town 21 – 24 May this year, and a number of new comic book authors are coming to share their stories and their skill with the visitors. But what is the best way to get to know someone's work before meeting them? How to choose from years, sometimes decades of work on display from the local vendors and online? This article will hopefully help with that.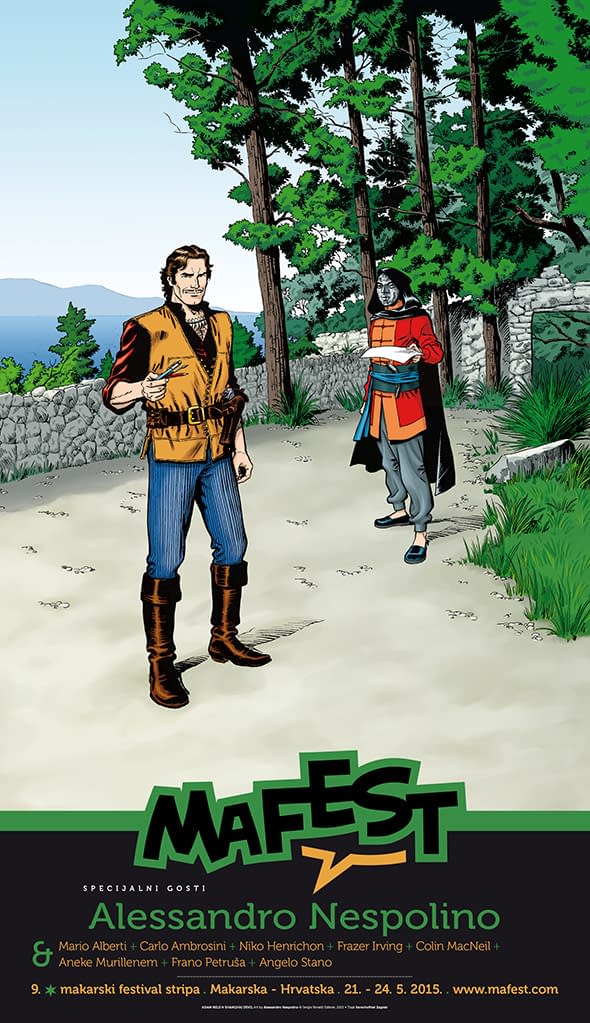 However, this is not to say that this is homework and you should expect an exam about this; nothing can be further from the truth. Hopefully you will find this an entertaining selection of what will make the discussions, signings and commission drawings even more fun when you meet these artists and writers somewhere down the line. It may even have you consider topics and ideas (whole comic book publishers) you've never heard of before, or just remind you of something you haven't thought of in a long time.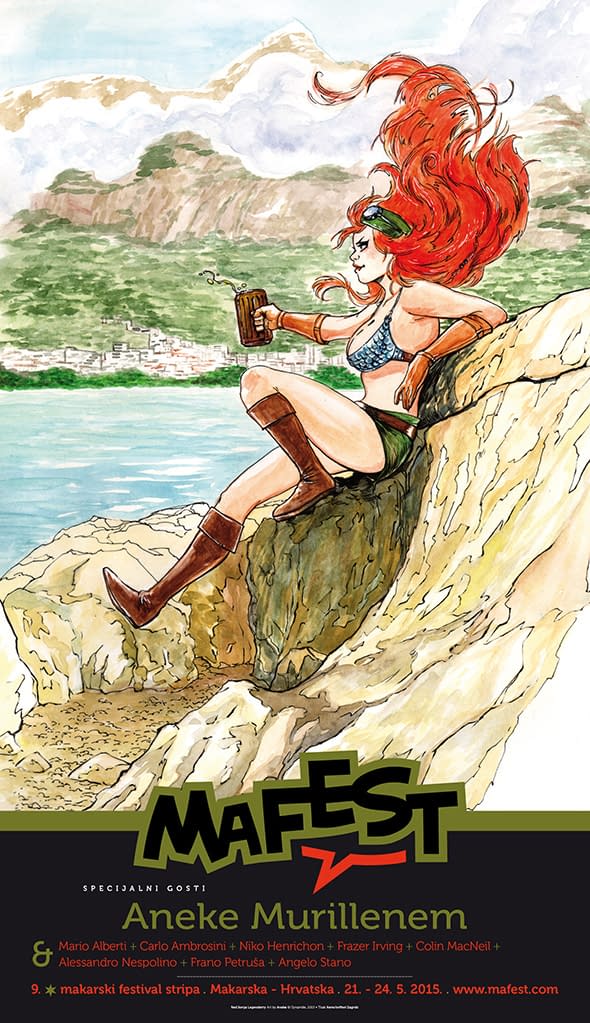 The selection of the following books was made by the people involved in getting everything ready for MaFest, and each of them had to choose one of the books of the authors they've researched. Therefore, the focus is on the choices of Renato, Dina, Davorin and three different Antes (plural of Ante as the first name, not the Latin word), not on my opinion. So let's get to it!
American Comics
Dina Radic wrote about the only female artist that is this year's guest, Aneke Murillenem, and even though Red Sonja is on one of this year's posters, Dina recommends one of her other books: Damsels, Dynamite comic series she worked on between 2012 and 2013. And what better way to introduce yourself to this series but by reading the whole first issue.
Sticking to American characters and publishers, Davorin Melih gives us what he thinks is the most important work a Brit Frazer Irving did overseas: issues 13 – 16 of the third TPB of Batman and Robin, written by (of course) Grant Morrison. His recommendation reads like a newspaper clipping: Joker will always be the Gotham's biggest baddie! Revenge for Jason Todd!
Canadian artist Niko Henrichon's work with Brian K. Vaughan, Pride of Baghdad, comes highly recommended by Ante Bacic with no surprise to any of our readers here I think. But lets move to something you're probably less familiar with.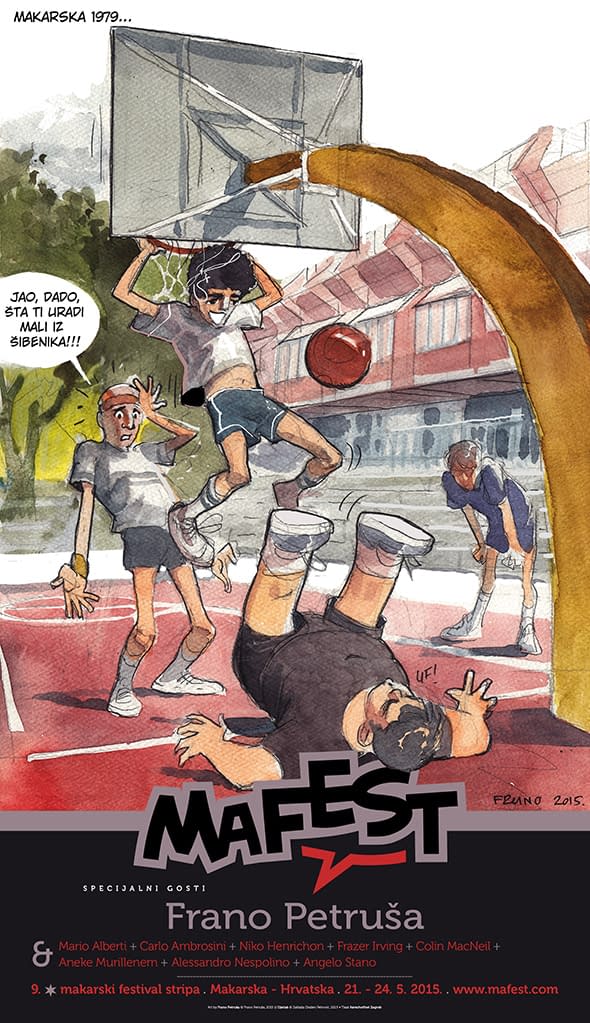 Italian Comics
Anto Prgomet surprised me quite a bit with his choice for one of Italy's most prolific comic book writers and artists – his choice is Dylan Dog no. 108 "Il guardiano della memoria" (Memory Keeper). Even though it might not be the best Dylan Dog episode ever, he selected it because Carlo Ambrosini (known for his other Bonelli comic book series Napoleone and Jan Dix), both wrote and drew it.
Bonelli Editore is, as always, represented by amazing artists on MaFest, and there are only a few that have marked the essence of one character like Angelo Stano did for Dylan Dog, having drawn a great number of his episodes and all of the covers for this character since 1990. Ante Knez recommends one of the most memorable works he did with the Dylan Dog creator Tizziano Sclavi Dylan Dog no. 25 "Morgana".
He also recommends another alternative future of a Bonelli SF character, this time a bit further down: Nathan Never Gigante no. 2 "Odissea nel futuro" (Future Odyssey) is part of a trilogy and showcases the art of another MaFest quest, Mario Alberti.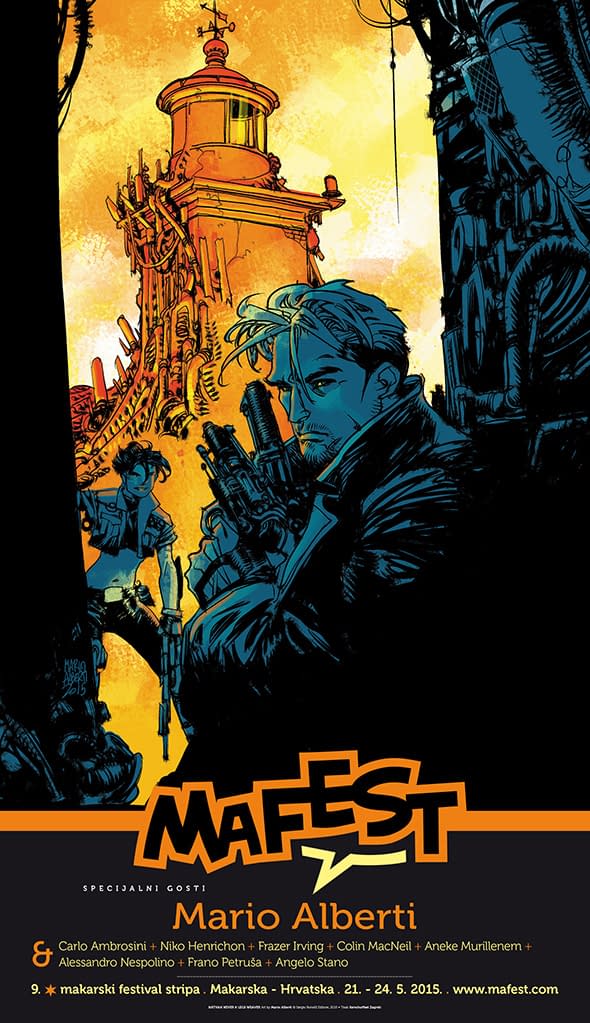 The Rest of Europe
As always, MaFest showcases the best of Croatian comics and this time it's Papak. This story about the Balkans and our war traumas, still remains the best work of Frano Petrusa. It was also published by the French publisher Dargaud titled "Guerre et match" in 2010.
There is also Colin MacNeil, representing the Brit publishing on this list – after all these years, Judge Dredd: America (1990), written by John Wagner, remains one of the best Colin's comics according to Renato Vladimir.
Ante Bacic took one of the Bonelli authors and recommended his non-Italian work for the end of our Required Reading: Soleil's Sherlock Holmes: Crime Alleys definitely deserves your attention as some of Alessandro Nespolino's best work.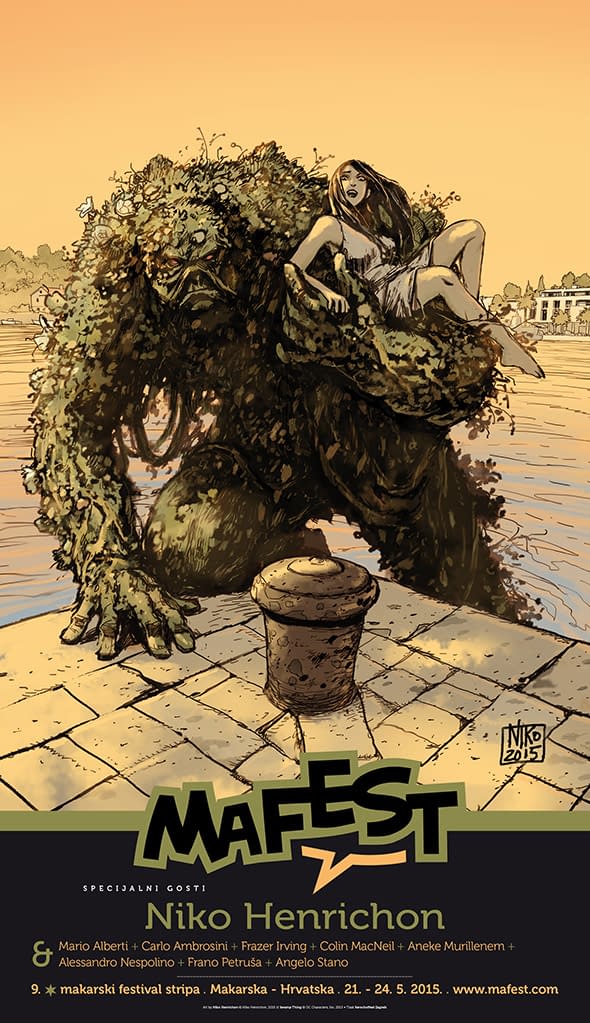 Enjoyed this article? Share it!