REVIEW: Star Trek: Next Generation/Doctor Who #1
Next week, IDW are to publish the first ever Doctor Who crossover, mixing continuities with those of Star Trek: The Next Generation. And the first issue just turned up in the post. And, appropriately for a crossover, it's a mixed bag.
We have Cyberman and Borg teamed up, fighting Starfleet in an even more aggressive fashion than usual. But no sign of the cast of Next Generation.
And we have The Doctor, Amy and Rory Pond in Egypt, getting up to mischief, and chariot races around the ancient world. With no sign of the cast of Next Generation.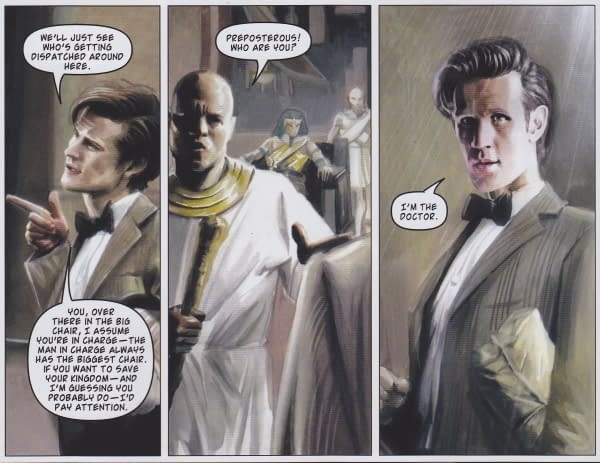 Eventually these two scenarios are merged and, yes, there is a nominal sign of the cast of Next Generation. But, for a comic read as a single issue, it takes a really long time getting there. The Egypt plot, while eventually providing a means to an end to get the Doctor and Star Trek together feels like an overlong diversion that has little place in this eagerly anticipated first issue. I have to say I was expecting to at least see Picard in this issue. Like he is on the cover.
Does this seem too needy?
And yes, I get the idea of holding off from this sort of thing for a period of time, to increase anticipation, for giving the story momentum and flow, by timing events perfectly and if this was actually a graphic novel, that would be fine. But it's not, it's a serialised comic book and it's not doing its job. Rather than building anticipation, I'm left disappointed.
I'm not saying the book should have opened with the TARDIS materialising on the bridge of the Enterprise. But it's a sad start to something fans have been theorising about for decades. For a book that feels like it should have been full of smashing, crashing concepts, it comes over as a wasted opportunity.
The art in some places conveys place, tone and form wonderfully, but often it feels rushed and shoddy, and somehow not linked to what is actually happening. The referenced characters generally convince, but the new characters feel like they have less attention. Can you even pull this face when shouting "Doctor Who?"
I've tried in a mirror, I can't do it.
The thing about this comic is that it's review proof. Even me, I know I'll be buying the second issue.
And, yes, yes, they are using the Cybus logo on the Cybermen chest from Tennant era series of Doctor Who, and no, no idea why. Dimensional turbulence? Maybe that's why the Doctor doesn't notice that he can't feel the Earth moving under his feet?
---
---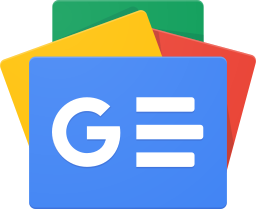 Stay up-to-date and support the site by following Bleeding Cool on Google News today!