21 Jump Street's Rob Riggle Joins Fox's Kaitlin Olson, Leah Remini Comedy Pilot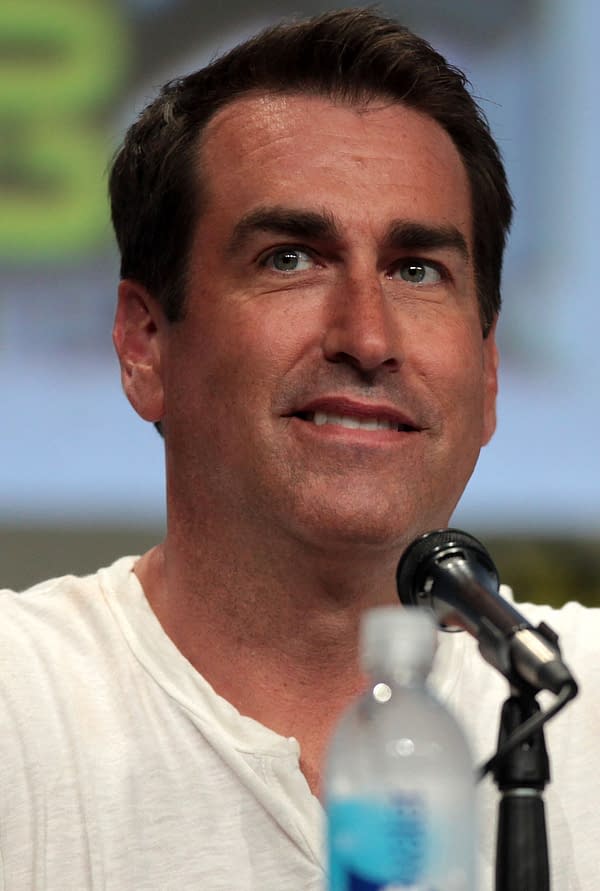 At today's Television Critics Association (TCA) summer press event, Fox announced that It's Always Sunny In Philadelphia star Kaitlin Olson and Leah Remini (The King of Queens) would be starring in a new comedy pilot from Sunny star/co-creator Rob McElhenney, Rob Rosell (It's Always Sunny in Philadelphia, The Mick) and 20th Century Fox TV. Now comes word that Rob Riggle (The Hangover, 21 Jump Street) will be joining the pilot; executive produced by Olson, McElhenney, Rosell, Charlie Day, Glenn Howerton, and 3 Arts' Nick Frenkel.
Written by McElhenney and Rosell, the untitled comedy centers on Jean (Remini): a "patriot" who loves her country and firmly believes in everyone's right to be left alone. Jean in many ways fits the stereotype of a typical conservative. However, she leads a very progressive lifestyle as she is now married to a woman, Birdie (Olson). Together they're raising Jean's two boys with the help of the boys' father and Jean's ex-husband Richie (Riggle), who currently lives in the garage.

In a previous interview with UPROXX, Riggle disucssed the moment he realized that comedy could be a full-time career for him:
"Ummmm, probably when I got on SNL. That was my first job. Ever. And, you know, it was a lot [laughs]. But, I had a feeling that I could probably, probably, hopefully, fingers crossed, make a living doing comedy at that point, and wouldn't necessarily have to have a day job. But I say that and, at the same time, after SNL, there was a little gap there.

There was a year gap between that and The Daily Show. And when I auditioned for The Daily Show, I thought I had blown the audition. And, I remember thinking, "Okay, well, that didn't go well." I could still go back on active duty, I was still in the Reserves at the time and I thought, 'You know what, I'll go back on active duty. They need people right now.' So actually I was prepared to go back, but I got the job as it turned out, so I didn't have to go back to active duty."