The recent RoboCop remake from was defiantly an interesting film. We got to see a modern and different take of the iconic 80s action film. It was very odd to see Alex Murphy only surviving by just a head and some change. However, that new black stealth ops style suit was badass. Hiya Toys is adding that 2014 RoboCop in their newest line of figures. We have seen a lot of costumes from them and this one is quite different. It looks like he will come with a pistol accessory. This 4 inch figure is a perfect companion piece for the two EM-208 figures. These little figures are packed with detail and are small enough to now have to take up a lot of room which is a plus. I'm sure we will be more RoboCop figures reveals from HiyaToys and I'm curious what's on the horizon. This reboot film is the last in the series so unless we start seeing battle damage and paint scheme variant, they might have hit a wall with this series. Only time will tell what Hiya Toys has in mind for their next releases.
The RoboCop (2014) Figure from Hiya Toys does not have a release date it a price just yet. I would imagine we will see a $19.99 price tag like the Predator series. You will be able to find them here once they go live. 
You are under arrest.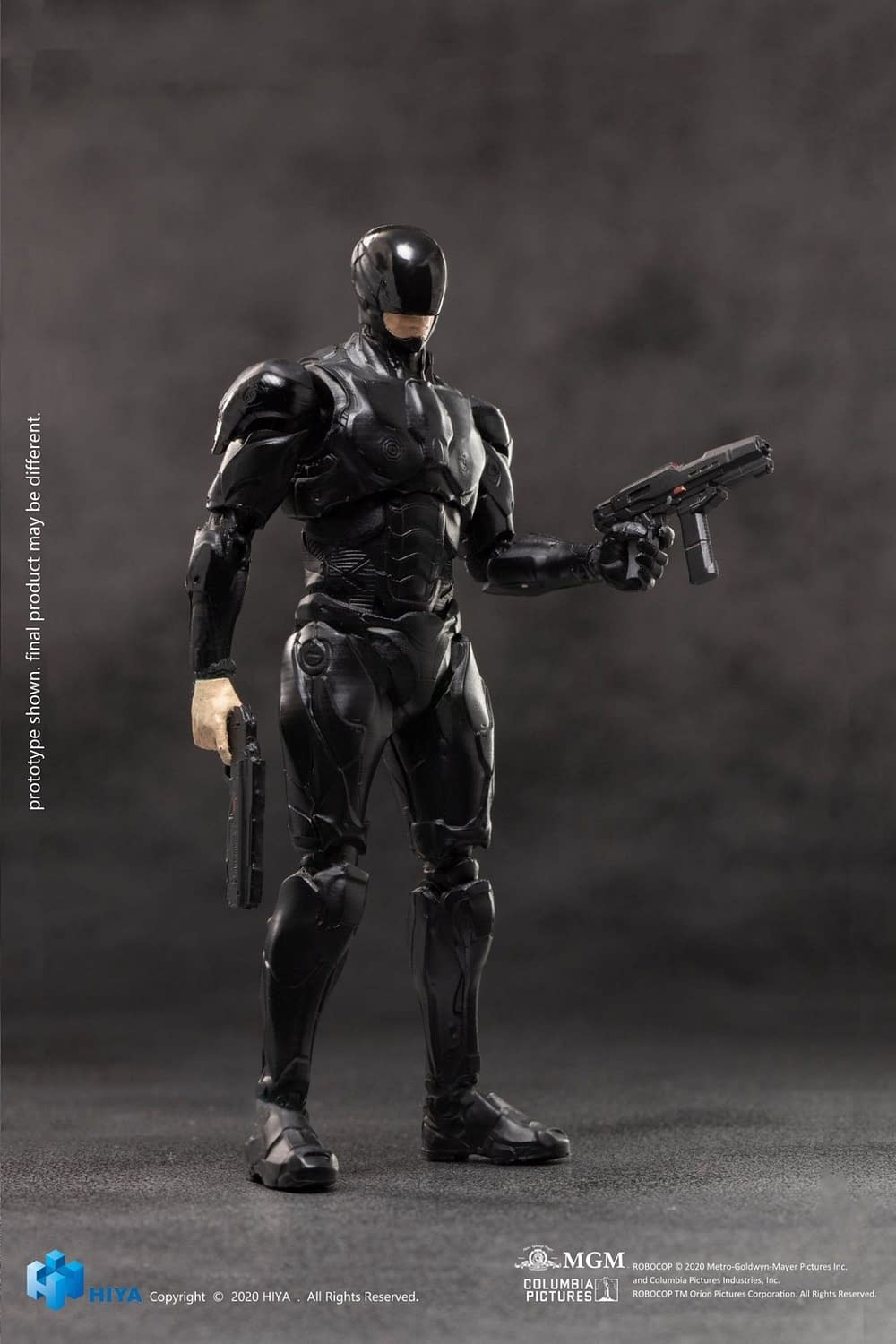 Enjoyed this article? Share it!