Dexter's Michael C. Hall Isn't Playing It 'Safe' in Netflix's Mystery-Drama Series
Netflix is serving up our first helping of Safe, the mystery-drama series starring Michael C. Hall (Dexter) from the streaming service and French cable channel Canal+. Author Harlan Coben (Found, Fool Me) also serves as executive producer; with Danny Brocklehurst (Shameless) adapting the work for series television.
Here's your first trailer for Netflix's Safe, set to premiere on May 10:
In Safe, Hall plays pediatric surgeon Tom who is raising his teenage daughters Jenny and Carrie in a comfortably quiet gated community after the death of his wife. The family has started to put the pieces of their lives back together…until one evening, when Jenny sneaks out to a party and all of their lives begin to unravel in a whirlwind of murder, disappearances and exposed secrets.
Hall stars alongside Sherlock's Amanda Abbington in the eight-part drama, which is produced by Red Production Company – the producer behind Happy Valley – for Netflix and France's Canal+; who will air the series in France while Netflix airs the series globally. Hall, Shindler, Coben, Brocklehurst and RED's Richard Fee will serve as executive producers.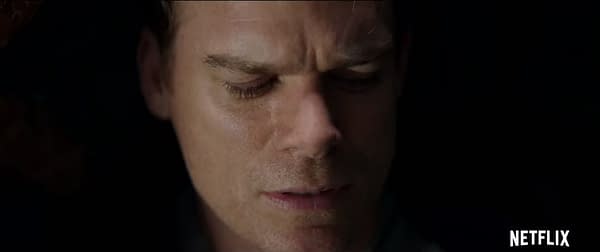 Safe isn't bestselling mystery/thriller author Coben's first venture into television: his crime drama series The Five aired in the U.K. in 2016 and (as is the case with Safe) was written by Brocklehurst, produced by Red and acquired by Canal+. Though still relatively new to the television business, Red's Nicola Shindler sees Coben's writing style, pacing and well-rounded characters as a natural fit for television overall and for Netflix specifically:
"The serialized nature of this, and Harlan's way of storytelling, lends itself to streaming. He's all about the hook of a story. After The Five, he wanted to write something about family and how we build walls to keep out the bad people, but what if they're on the inside? It's about how far you'd go to protect your family."