San Diego Comic Con Sends Cease And Desist To Salt Lake Comic Con
According to the Salt Lake Comic Con, San Diego Comic-Con has sent them a cease and desist letter over their use of the phrase "Comic Con"
Salt Lake Comic Con have issued statements in response saying
"This cease and desist order is baseless and has been attempted before by this organization and has failed. Our primary concern is our fans and making sure we provide them with an event that allows them to meet, great and get up close and personal with their favorite celebrities and pop culture icons," said Dan Farr, Salt Lake Comic Con Founder and Show Producer. "We're puzzled why Salt Lake Comic Con was apparently singled out amongst the hundreds of Comic Cons around the country and the world. We intend to vigorously defend ourselves from this frivolous action."

"San Diego Comic-Con International is threatening not only us, but all the other Comic Cons by trying to prohibit them from using the term for their events," said Bryan Brandenburg, Salt Lake Comic Con Co-Founder and Chief Marketing Officer. "San Diego Comic-Con attempted to trademark 'Comic Con' in 1995 and the application failed. Furthermore, precedence for the mark 'Comic Con' was set when Denver Comic Con received a trademark for their convention on November 26, 2013. Nobody owns the words 'Comic Con' (short for comic convention) and the United States Patent and Trademark Office has already ruled on this."
They refer to a failed registration from the nineties... They refer to the trademark registered by Denver Comic Con last year – but official documentation seems to indicate that registration process is still ongoing.
And there is this from 2006…. Why Salt Lake Comic Con over any of the others that use that phrase in their name, we don't know. But could every other comic convention start quaking in its boots?
---
---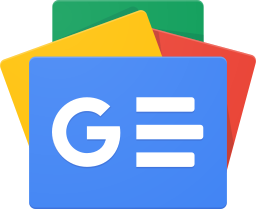 Stay up-to-date and support the site by following Bleeding Cool on Google News today!