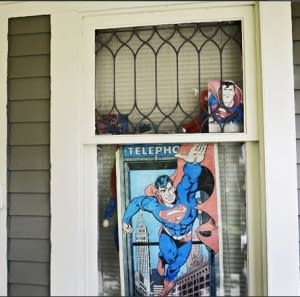 Friday's schedule for San Diego Comic Con is released. And it's the conflicts that always define who you are. Will you go to the spotlight on Mike Allred or on Charles Vess, both at 10am? Will you sneak out at 10.30am for Neil Gaiman and Henry Sellick's Coraline DVD panel or are you going to The Guild panel then? Or the Stargate Universe cast panel? If so will you miss the spotlight panels on Gene Colan and Darick Robertson being held simultaneously at 11am? And then miss Marvel's X-Men panel at 11.15 with Matt Fraction and the Xbooks team? Or the Image panel at 11.30 with Todd McFarlane, Tyrese Gibson, Frank Cho, Rob Liefeld, Robert Kirkman and Ben Bloody Templesmith? But then you'll miss the Prisoner panel happening simultaneously, the Caprica/Battlestar Galactica cast panel at 11.45 and the massive Radical panel at 12? And it's not even the afternoon yet, where you'll have to decide between Transformers/GI Joe vs The Middle vs Fabio Moon, Patrick Oliphant vs Jim Henson vs Big Bang Theory vs Mark Waid and Boom! all at 1pm. With 1.30pm bring Mark Evanier talking to Batman legends such as Sheldon Moldoff and Jerry Robinson and Robert Rodriguez showing his new movie at 1.45. I can't see how I can ethically miss Dwayne McDuffie at 2pm, but Darwyn Cooke is also holding court then as is Joe Quesada. And Kiefer Sutherland is on at 2.15 anyway, then it'll be a mad scramble to the DC Nation panel at 3 opposite Steve Epting, the Bones panel, the Eureka panel, and while all those are going on, you'll have Peter Jackson vs Legion vs Robert Kirkman vs Tom Spurgeon/Bryan Lee O'Malley/Seth vs bloody Dollhouse. Oh and the Wednesday Comics panel kicks off halfway through at 4.30 opposite Marvel Animation opposite a massive underground comix panel. And no one should miss The Mighty Boosh at 4.45, Devil's Due and Jericho go head to head with Dynamite at 5pm, and Joss Whedon keeps talking for another hour through the massive Vertigo panel before we get Goon Vs Uslan, oh and Shocker Toys panel should be as funny as the Klingon lifestyle panels… there's no way you can come close to seeing everything you want, your only chance is to decide exactly what kind of fan you are – and make some tough decisions!
Oh and then there's this thing called the Eisners in the evening…
Heidi MacDonald reports on the potential disruption caused by Twilight's female fans, flooding pre-Twilight panels in order to guarantee a spot. Thankully for James Cameron Avatar fans, San Diego Comic Con swapped panels.
But one LA Times article about how women can enjoy Con as well as men, by looking at TV and film stars, which seems to have kicked up a little fuss all over the place.
I'm surprised by all this fuss about actual women going to the San Diego comic conventions. There have never been a shortage as far as I could see.
Oh and apparently other things happened in comics that aren't to do with San Diego. Such as Ghostface releasing Cell Block Z, a graphic novel from Hachette in at the end of July for… oh, for San Diego.
Ooh look! In Cleveland, they've finished renovating the house where Superman creator Jerry Siegel, thanks to Brad Meltzer and the Siegel & Schuster Society he helped found.
Enjoyed this article? Share it!