Saturday Trending Topics: The #Rapture Didn't Hap– Oh, Wait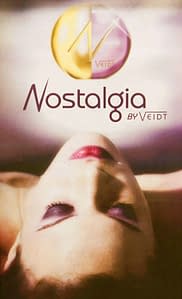 Had to laugh at the juxtaposition of the top two comic stories today. As Veidt among others has reminded us, the end of the world can be good for business if you know where to look. The #rapture has definitely been good for twitter, and even Bleeding Cool, a bit. And speaking of Watchmen, as Rich reminded us earlier, the end of the world has sometimes been pretty good for comics too.
Most-Read Comic Stories Today
End Of The World Not Happening, Sadly
In Australia, New Zealand and Fiji it is well past the Saturday 6pm deadline. There are no major earthquakes, no sign of the impending Rapture, unless of course all Aussies are godless heathens and not one of them would be saved. Which is a possibility. So, while you are waiting for the world not to end – though we'll be having a rematch next year with the Mayans – why not settle back and enjoy the most entertaining way the Earth has met its end in comics?
Frank Miller Taken By The Rapture?
Turns out he was the only worthy individual in the world. The rest of us six billion are all heathens…
Forty Minutes To Sell Ben Templesmith's MODOK
Tick, tick, tick, currently at $142.50 – surely we can do better than that. It is after all a Mental Organism Designed Only for Killing… and it is the end of the world. One of these may come in useful.
Most-Read TV/Film Stories Today
I've Seen X-Men: First Class And Want To Tell You About It
While the big press screenings for X-Men: First Class are yet to take place, I am lucky enough to have seen it already. Embargoes being what they are, I can't exactly review the film right now, but I'm going to go ahead and tell you about it anyway, and I even promise a nice clear answer to the basic question "Is it any good?"
The Dark Knight Rises Plot Thickens: Batman's First Encounter With John Blake Revealed
But who's this John Blake? Well, we think we know.
The Dark Knight Rises: First Image Of Tom Hardy As Bane – Sort Of (UPDATE)
Warner Bros. this morning launched an official site for The Dark Knight Rises. There appeared to be nothing much to it, particularly if you had your volume turned down and couldn't hear the odd chanting, but this was the first step in a little viral goose chase that would, eventually, lead to our first official image from the film: Tom Hardy as Bane.
Most-Clicked Pics Today: