Posted in: Comics, Recent Updates | Tagged: Comics, entertainment, Jim Shooter, magneto, Marvel Comics, Secret Wars, spider-man, The Fantastic Four, x-men
---
Secret Wars Turns 30 – A Look Back At Marvel's First Major Inter-Title Crossover
By Rob Mclaughlin
Yes its that long ago – Marvel's first major inter-title crossover hits 30 years old and while this not only make me feel very old indeed this epic 12 issue series has been the template for comic cross-overs since.
Coming a whole year before DCs much superior 'Crisis on Infinite Earth' Marvel's Secret Wars on the surface was comic book fans dream – a team up of every major Marvel superhero against every major super villain battling it out for their hearts desires. This simple but effective 'put them together and fight' premise was created by Jim Shooter the Editor in Chief at Marvel who concocted a story about a hugely powerful being from another dimension who ripped up bits of planets to create 'Battleworld' into which he placed a set of superheroes (including the X-Men, Hulk, Spiderman, Fantastic Four and Avengers – see no film studio squabbling here) and also a set of bad guys which included (slightly unfairly) Magneto, Ultron, Kang, Doctor Doom and Galactus – each of which had taken down more than this amount of heroes by themselves already. For a nine year old me this was an absolute joy – to see the tag-teams of heroes face off against bad guys and was full of jaw dropping moments such as the Molecule Man dropping a mountain on the Hulk, Wolverine cutting off the Absorbing Mans arm and She-Hulk bringing the pain to the Wrecking Crew. As pure comic book entertainment it was fantastic – however dig a little deeper, away from the gloss of seeing Magneto being a massive Quagmire-like sex pest with the Wasp and Nightcrawler taking out Galactus and the Thing and Hawkeye playing Pat-a-Cake with the Lizard (these all happen believe me) and actually the nine year old me was conned a bit as really the entire notion of the Secret Wars was to sell me toys
Yes that right, the reason for this first huge year-long epic was to sell toys. A few years before Marvel had come to an agreement with Mattel (the makers of He-Man) to develop a rival to the popular range of Kenner toys based on the DC characters at it was up to Jim Shooter to come up with an idea to bring together all the major Marvel characters and to do a cross-platform launch into the comic, toy, game and licencing market and it worked too – Secret Wars was a success both in the US and UK – spawning a sequel called unsurprisingly Secret Wars 2 and starring the 'Beyonder' in human form looking uncannily like David Hassellhoff wearing a 1980s Michael Jackson white suit
While in hindsight it might be that a cynical nearly 40 feels that his 9 year self was manipulated into buying essentially a 40 odd issue advert for a toy line (yes I ..well my mum bought the toys) and after re-reading Secret Wars having to put up with some appalling dialogue where both the heroes and villains continually referred to themselves in third person and also explaining their motivation, powers and what they are going to do (not unlike a lot of wrestlers I guess) and lines like 'I Doctor Doom will see you all defeated by my greater intelligence and cunning' and 'I Ultron will see you all destroyed by'…(well you get the picture) there was something fundamentally great about the comic and it actually had ramifications both in the comic universe and in the real world and would go as far as to say that Secret Wars had as much impact on Marvel as 'Crisis' had on DC . Ok it was crude, pretty basic storytelling but its ramifications can still be felt and there are if you look closely nods to the book all over the Marvel Universe even in 2014 (both in comics and indeed the film)
As far as stories in the comics were concerned the book introduced us to the 'Alien' black- costume of Spiderman – which eventually became Venom, it also had Jim Rhodes wearing the Iron Man armour before he became War Machine, it had the slightly dubious relationship between Colossus from the X-Men and Kitty Pryde come to a close (as Colossus fell in a love with a non-Project Yew Tree involving alien princess) and also it had a larger effect on the Marvel U with Susan Storm losing a baby due to the fact Mr. Fantastic was not on earth to assist in complication with the birth of their second child. It also introduced us to Julie Carpenter – the second Spiderwoman and created new bad guys (well girls) in the shape of Volcania and Titania.
The series as mentioned also led to a sequel in Secret Wars 2 that not only had its own book but invaded nearly every marvel title out at the time – From the New Mutants all being killed and resurrected to She-Hulk joining the Fantastic 4 (due to Ben Grimm being able to stay human on Battleworld) the ramifications were pretty big.
Outside of the comic as well there was also some major factors that the book contributed to – and apart from being one of the reasons why I started to collect comics in the first place the book, especially in its UK from introduced a comic-book starved audience to a whole new set of characters, titles and heroes both within the Secret Wars story but also in the secondary strips it ran with it such as Ice-Man, Alpha Flight, and Zoids (a book that Grant Morrison would eventually go onto write)
The UK reprinted version also and a bizarre cross-over with the comics 'sister' title Spiderman and Zoids and UK Saturday morning television show 'Wide-a-Wake-club' in which Peter Parker visited Tommy Boyd and co on-set to find a Skrull working for the show and also introduced the UK audience to the 'Bullpen' of Marvel UK where the cunning 'Secret Artist' who each fortnight (as the first few issues came out bi-weekly) drew caricatures of some of Marvels greatest heroes and villains.
While it could be said that Secret Wars was the pre-cursor to a huge bane in a comic collector's life (that of a comic lines multi-threaded series across all titles) and the annual 'huge' summer event that seems to be the trend now and while also it was at times badly written, badly drawn and really conceived as a marketing tool rather than a actual comic here is something still nostalgically fun about the entire comic – it was a little more innocent then the comics now, it was big and brash and not afraid to be a comic book – it was fights, explosions and in-fighting and heroes against the odds rather than navel gazing, Bendis-Banter and grim and gritty and while comics have evolved as an art-form (with Watchmen and Dark Knight coming out a few years later) Secret Wars was not tarnished by the need for making comics grow up – it was a simple, silly pleasure and did what comics were supposed to so – keep the nine year old me and my friends happy and entertained!

Robert Mclaughlin in a senior lecturer at Birmingham City University where he teaches Media and Business on BSc and Msc degree Courses. He is a freelance copywriter that has written for numerous magazines and websites about comics, toys and collectables. He has also provided commentary on the media and gaming industry for local and national radio (BRMB/Free Radio and Radio 1) and has a weekly podcast which can be found here.
---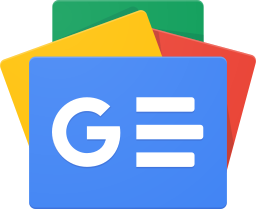 Stay up-to-date and support the site by following Bleeding Cool on Google News today!