By Olly MacNamee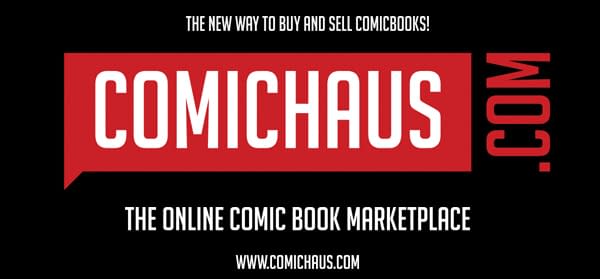 Launched on July 1st and developed by indie music label The Genepool, Comichaus.com aims to help comic book fans and collectors better organize their collection as well as track down any missing issues you may need to complete a particular run. For new and independent comic book creators it also intends to allow you to directly sell to customers through listing your wares on their site.
Charging 8% commission on any sales garnered from such ventures – whether it's your own title you are wishing to sell, or a back issue you want to unburden yourself of – Comichaus.com has already started building up its database, but a quick glance would suggest it still has a long way to go (what, no listings fro Moebius?) if it is to truly work as a marketplace for back issues and new publications alike. Although, their database as it stands is pretty impressive and certainly indicates that the people behind this new website have put in the hours. Of course, a marketplace like this can only survive with participation from comic book collectors and sellers and I notice that they already have some UK comic shops signed up as an alternative to selling to walk-through-the-door customers, but more need to sign up to make this a bigger, better place. As they see it,
We were getting frustrated with some of the existing marketplace avenues for buying and selling comic books – and thought it was time something a bit more dedicated was developed. We wanted to make something easy for everyone to use that didn't cost the earth in commissions and had no hidden costs.
What's more, there are even incentives to encourage members to get more involved, with Comichaus.com offering a monthly prize to the user who has garnered the most points from listing and interacting with the site.
Not just a database then but a would-be marketplace – albeit one that hasn't been around too long so one wonders what steps have been, or can ne taken to ensure that all sellers are genuine and reliable too – but certainly one that seems easier to navigate around, and one that looks good and less cluttered than many currently on the web.
There is no pressure to buy or to sell, but as a database for comics it looks good, works well and can only grow with the help of others. After all, it's free to take a look.
Olly MacNamee teaches English and Media, for his sins, in a school somewhere in Birmingham. Some days, even he doesn't know where it is. Follow him on twitter @ollymacnamee or read about his exploits at olly.macnamee@blogspot.co.uk. Or don't. You can also read his articles fairly frequently at www.bleedingcool.com too.
Enjoyed this article? Share it!