At the Diamond Retailer Breakfast ahead of C2E2 this morning, Action Lab celebrated five years of publishing and showed off their wares.
They talked about how, if retailers matched their numbers on this year's FCBD book from Action Lab that they did for 2015, then Action Lab would double their order for free…
And how they will allow retailers to exchange any unsold Action Lab comics after 45 days of having it on their shelf, for another to try instead.
We already looked at Miraculous, Singing Monsters and Soft Spots, but they have plenty more to show off.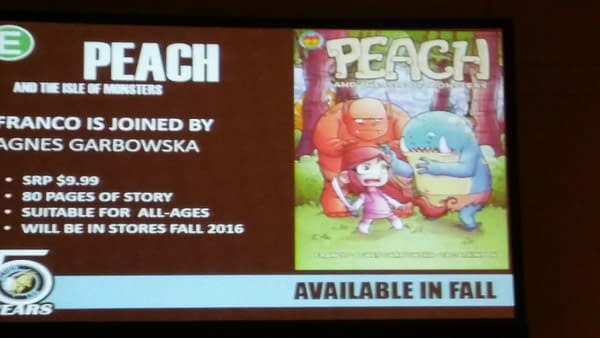 A creator owned series from Franco called Soot, to accompany his Peach series.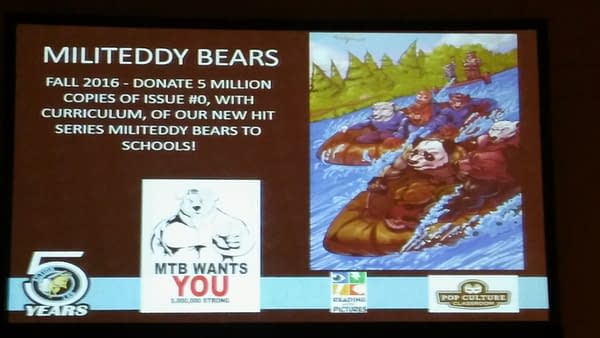 A new series Milteddy Bears for the autumn that will see them donate five million copies of the #0 issue to schools…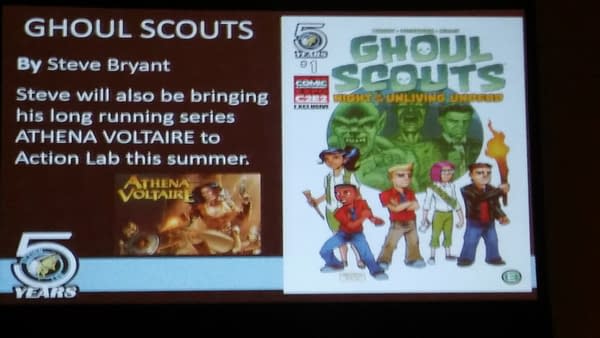 Steve Bryant is bringing his Ghoul Scouts and Athene Voltaire comics to Action Lab in the autumn.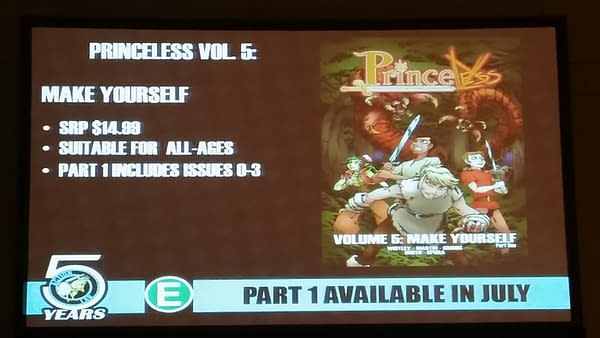 Princeless Vol 5 will be published in a limited edition part one and part two, 5000 copies each, exclusively to the direct market, with Part 1 in July…
Their Actionverse line is expanding in 2016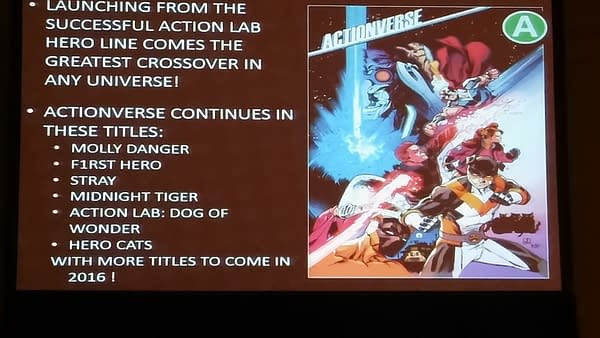 And their mature readers Danger Zone line sees a Puppet Master ongoing series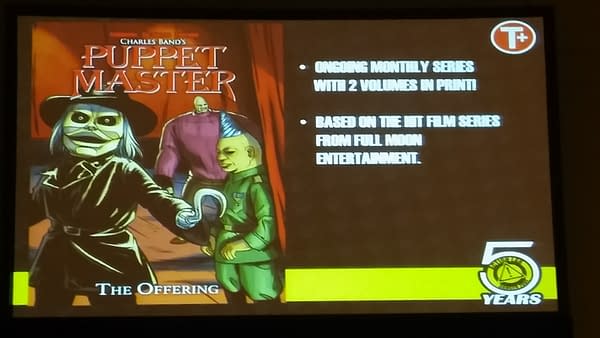 Tomboy to move from a 4 issue series to a 12 issue series.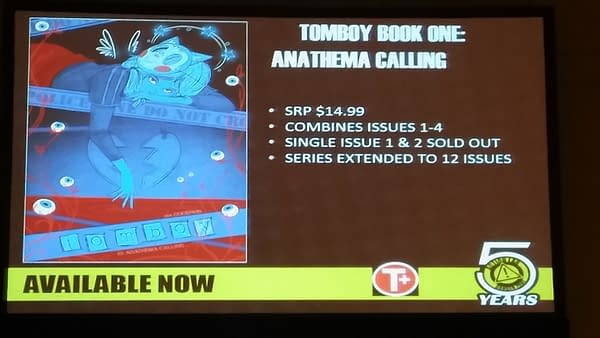 And plenty more besides!
Follow more of our C2E2 coverage right here and the Retailer Breakfast right here.
Enjoyed this article? Share it!