Dear me no… another one to go back issue bin diving for. In this case, the local landfill may also prove fortuitous.
When Marvel relaunched New Mutants as X-Force #1 with Rob Liefeld, they did so by bagging the comic with one of five trading cards, encouraging people to buy all five, plus one to open and read. And they sold five million of the bastards.
So that's one million of each trading card variant.
And just as X-Force #2 and its second appearance of Deadpool is getting bizarre speculator behaviour considering how many were printed, so are X-Force #1 copies, still bagged, with a Deadpool trading card.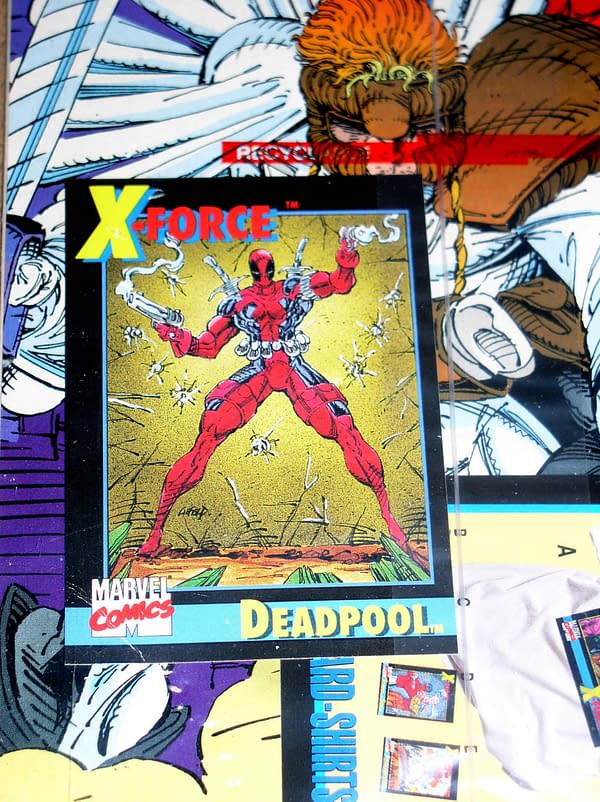 And so what was once a fifty cent book, rose to two dollars… then to four… and then to eight.
More, muh more to come, it seems.
Enjoyed this article? Share it!