Steve Carell Joins Apple's Untitled Morning Show Series with Reese Witherspoon, Jennifer Aniston
Steve Carell is heading back to the office! Well, technically…
Steve Carell is heading back to the newsroom! Yes, kinda'…
No, we're not talking about The Office or the Anchorman franchise (though one can dare to dream on both): Carell (Foxcatcher, Beautiful Boy) is set to join Reese Witherspoon and Jennifer Aniston in Apple's untitled morning show drama series, marking his return to television in a series regular role since his departure from the popular NBC sitcom in 2011.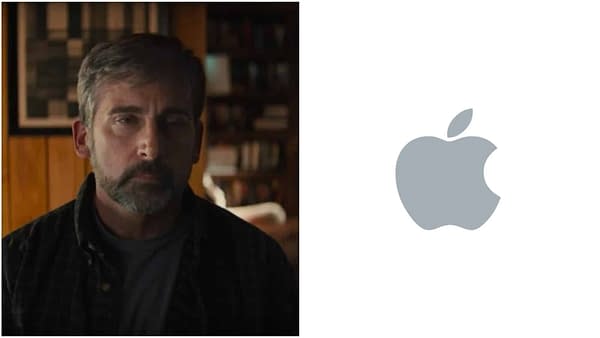 Written by Kerry Ehrin based on an original idea by Media Res' Michael Ellenberg and additional material from Brian Stelter's book Top of the Morning, the Mimi Leder-directed series provides an inside look at the lives of the people who help America wake up in the morning, exploring the unique challenges faced by the women (and men) who carry out this daily televised ritual. Carell has been tapped to play Mitch Kessler, a morning show anchor who is struggling to maintain relevance in a changing media landscape.
Ehrin serves as series showrunner, with Media Res serving as the project's studio and Stelter consulting. Aniston, Witherspoon, Ehrin, Leder, and Ellenberg are set to executive produce alongside Echo Films' Kristin Hahn and Hello Sunshine's Lauren Levy Neustadter.