Taylor Swift Loved the "Weirdness" of Making 'CATS'
Taylor Swift is gracing cinema screens in two weeks when CATS hits theaters. In a new interview with British Vogue, she reveals that she had a great time being a part of the Tom Hooper adaptation.
"I really had an amazing time with 'Cats,'" Swift told British Vogue. "I think I loved the weirdness of it. I loved how I felt I'd never get another opportunity to be like this in my life."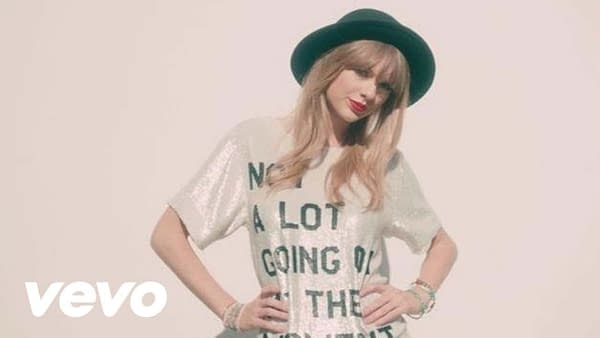 One would have to think so, as this looks to be one of the strangest big studio films released in some time. Rumors abound about how much the film cost to produce, and the trailers have been met with weird curiosity and scorn online. That means nothing of course, all that matters in the end is that CATS is one of the most beloved musicals of all-time and Taylor Swift is one of the most popular, polarizing people on the planet. In that same interview, she talked with theater icon Andrew Lloyd Webber about songwriting and its importance today:
"I think [writing] is really important — also from the side of ownership over what you do and make," Swift said. "Even if you aren't a natural writer, you should try to involve yourself in the messages you're sending."
She is speaking from experience here, as her well-publicized battle with her former manager and label over the rights to her songs continues to rage. For those who have not heard it yet, here is the song from the film Taylor Swift wrote with Webber for the film "Beautiful Ghosts".
CATS, starring Jennifer Hudson, Judi Dench, James Cordon, Idris Elba, Sir Ian McKellan, Rebel Wilson, Francesca Hayward, and Taylor Swift opens on December 20th.