The Humans Creators Tom Neely And Keenan Marshall Keller Talk, Fling Their Feces, Make Obscene Gestures At Comikaze Expo
By Cameron Hatheway The Humans #1 debuts this week from Image, and the creators Tom Neely and Keenan Marshall Keller were on hand at Comikaze Expo this past weekend promoting the book. They were kind enough to take some time out of their busy schedules of drinking, sharpening their knives, and revving their Harleys (I still don't know how they were allowed to have them on the convention floor) to chat a little bit about what readers can come to expect in this ape motorcycle gang epic comic.
Cameron Hatheway: The Humans #1 comes out this week. What's the journey with Image been like this past year?
Tom Neely: They're really hands-off which is great. And as far as our production we keep doing what we're doing, and everything else has been great. We had self-released The Humans #0 back in July and as soon as they announced us we had sold out of our print run immediately. We've had a lot of positive responses from Image fans; getting interested in the book and everything. The switch from being previously DIY/self-publishers to being on Image has been a huge mental shift as far as the attention we're getting, so that's been cool.
Keenan Marshall Keller: It's been great working with Image. So far we've had to learn how to work with them, in what we have to do on our end, but other than that it's been phenomenal. There's nobody telling us what can be in the comic, what can't be…
TN: They're there to help us when we need them, but otherwise they're like "do your own thing."
KMK: Yeah, then they print a shit-ton and send them out everywhere so it's really great. CH: Will The Humans focus on just the apes and their motorcycle gangs, or does this world incorporate other subspecies of primates as well?
KMK: It's a biker idea at heart, but we will also be dealing with Vietnam flashbacks, so that'll be monkeys that are from that location of the world—basically who are the Vietkong—and we'll also be bringing in other bikers and other clubs from different cities and states. So we're going to give you a pretty good cross-section of orangutans, chimps, and gorillas, but we do have some Japanese snow monkeys in there…
TN: Some baboons; different kinds of monkeys, wherever we can throw them in. If they're from different areas of the world or country I try to look up different kinds of apes that are from that area.
CH: Sometimes Image has crossovers with their titles (CHEW/Revival). What's one Image series you could see The Humans crossing over with for an issue or two? How about The Walking Humans?
KMK: That would be great, actually! I wouldn't even have thought of that!
TN: That would be funny, if the Humans came in and killed a bunch of zombies. That could be fun. Or they could have a crossover warp with Southern Bastards.
KMK: Or Black Science could go into their timeline/universe, you know?
TN: It's a different universe, so maybe Black Science could teleport in there. Who knows?
KMK: Southern Bastards would be a hard one. They could eat ribs with them maybe, but that's about all they could do.
TN: They'd just go eat ribs. CH: Henry & Glenn make quite the amazing couple. How would they stand going toe-to-toe against Bowie & Iggy? How would you imagine that rumble going down?
TN: I bet Iggy's a pretty dirty fighter. Bowie might surprise you, he's probably got some magical powers you don't know about.
KMK: Bowie carries a knife for sure.
TN: Yeah, Iggy has at least a couple of knives. Some switchblades hidden somewhere without clothing, but he'd tear them apart probably.
CH: Your weekly monkey facts section of the website is a little out of date. Can you share a few new ones with me?
[Laughter]
TN: Our colorist Kristinia [Collantes] has been slacking in that department. She's the one in charge of that, the monkey facts. I don't know any monkey facts right now.
KMK: We'll have to get on that, on the site and update for sure.
CH: Where can fans find your upcoming projects online?
TN: HumansForLife.com is The Humans website, we'll be trying to keep that updated as we go on. My own personal website is IWillDestroyYou.com, where I have all my other self-published books. Keenan has DrippyBoneBooks.com.
KMK: Yeah or look at it in Store Envy. Drippy Bone Books is where you can find it now. The Humans will be available through your local comic shop, so go bug the hell out of them. We're not going to be selling the individual comics on our websites as much, so.
TN: We'll have some merch coming up though, like some posters and prints and t-shirts will be put on at The Humans site. We'll keep it going.
The Humans #1 is available November 5th (this Wednesday). Special thanks again to Tom Neely and Keenan Marshall Keller for taking some time out of their busy schedules for this little interview.
Cameron Hatheway is a reviewer and the host of Cammy's Comic Corner, an audio podcast. You can join his motorcycle gang "The Dorks" on Twitter @CamComicCorner.
---
---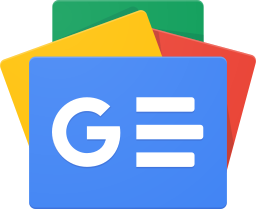 Stay up-to-date and support the site by following Bleeding Cool on Google News today!