The New Ultimate Spider-Man To Debut In Ultimate Fallout #4 – Skin Colour Still Undetermined
Bleeding Cool already ran the cover to Ultimate Fallout #4, saying that it may have revelatory significance.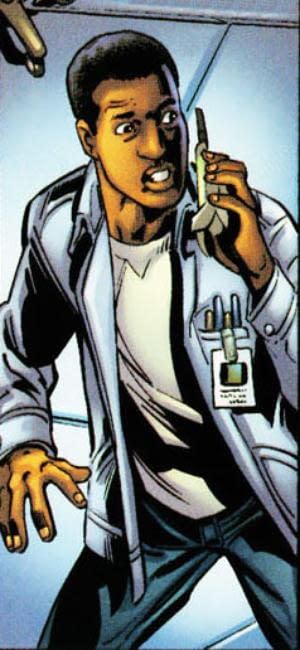 Looks like we were bang on the money. This will be the first appearance of the new Ultimate Spider-Man, a new individual under the suit.
The issue in question will ship in a polybag, albeit a clear one, so as not to spoil the surprise.
Though no doubt, Marvel will tell the USA Today and the New York Times on Monday evening, to spoil the surprise, as usual.
There is a big mainstream media push planned for that Wednesday release after all.
Bleeding Cool has previously speculated that this may be the time for a black Spider-Man, that it may be reflected in the upcoming Ultimate Spider-Man animated series and speculation is that the Ben Reilly character from Ultimate Spider-Man may be the young man to step up into the role.
Marvel representatives would not answer whether or not the new Ultimate Spider-Man has appeared in the series before or not.
All the new Ultimate Comics relaunch issue ones will also be polybagged. And there will be a major randomised signed edition… but not a creator one.
Ben Reilly's first appearance was in Ultimate Spider-Man #61…