There Were Many Directions For New Directions In LGBTQ Comics At Wondercon
At the "New Directions in LGBTQ Comics" panel at Wondercon bright and relatively early on Sunday morning, the room was entirely full and audience very attentive.
Panelists included Tommy Kovac (Wonderland through Disney, Skelebunnies, Stitched from Slave Labor Graphics), Ed Luce (OA Fan Anthology, Cat Dandy) Roger Klorese, Shayna Why (Overshare Party) and Josh Trujillo (The Reason for Dragons, Love Machines) When Klorese brought up the subject of how comics connected to all of their personal histories, each panelist gave quite a different story of how comics came to influence their lives.
Kovac said: "It took me awhile to get into comics. As a kid, I read fantasy novels, but was drawn to illustrations, like the original Oz books with illustrations, and Alice's Adventures in Wonderland. Once I was an adult, I realized I wanted to be an artist and got into comics late at 19 or 20 years old". He started reading Johnny the Homicidal Maniac, which was "edgy, interesting, different".
Luce grew up collecting Marvel and DC Comics, and at an age when other boys giving up toys, he liked the spandex guys, which could still be "under the radar". For years, he went to art school, and it became apparent that he couldn't draw like a Marvel or DC guy. So he became an art teacher, and "beat the impulse out of students to draw Manga", he joked. Then he moved to San Francisco and it was a "great comics city", which led him into exploring the medium again.
Why said she was not allowed to read comics as a kid because would get "demon possessed" but had a secret stash of Catwoman, and had a crush on Catwoman. She started early in self-publishing, and Xeroxing. She's been making comics "forever" and is "into the artier end of things", she said.
Trujillo was "always obsessed with comic strips" but transitioned into superhero stuff, and has "forgotten more about X-Men than anyone else will know in their entire lives". He moved over to writing from art then pursued newspaper works before becoming an intern at Dark Horse Comics. His chosen abode of L.A. is "becoming a little bit of a comics scene now", he said.
Klorese asked the panelists, "What was the first queer thing in other peoples' comics you noticed?"
Trujillo said he had a "sheltered youth", and "didn't know that gay was a thing". It wasn't until he explored "superhero stuff", and found Wolverine attractive that he "started to figure it out piecemeal".
Why's story was perhaps the most extreme since she went to a Christian school, and was "sheltered", and went to a public school at 15, at that time "terrified of gay people". It was only at small press comic conventions that she found media representatives of gay themes.
Luce was "more into subtext before anything overt" in comics, like "ways of representing masculinity" in the works of John Byrne, and Jim Lee, where characters had a "penchant for ripping costumes off".
Klorese commented that the "interesting thing about X-Men is because of that metaphorical level, a lot of people were able to project onto it. Also there's this "Jewish thing" if you consider the original creators. All staying on that metaphorical level. While it felt like eventually they'd step up and deal with it literally, it enabled people to step up and find their own differences there".
Kovac grew up in 80's, and was not "out" in school. He "tried to disguise" his sexuality by being a Goth, thinking "well maybe if I dye my hair purple and wear eye liner, no one will notice that I'm gay". After high school, he met his husband. He didn't see gay themes in comics until Slave Labor Graphics books, where he saw Ariel Shrag's work, and thought they were "cool" in their autobiographical approach. "Slave Labor Graphics was publishing that at a time when no one was doing that", he said. Klorese asked the panelists, "What aspects of your work really comes from a queer sensibility, that someone without your world view or experience couldn't do?"
Trujillo replied, "Comics are about an outsider mentality, and that impacts and reflects a lot of my work and my world view. I don't want to be mainstream. I am trying to find validity and worth outside of the mainstream, and hammer that into my work.
Why said, "I get disinterested in a lot of typical mainstream stories because a lot contain romance, and I don't relate to what's there". Her work is a sex comic about relationships, and she dates both women and men. She presents the "outsider mentality of growing up and feeling that you're not included in whatever is presented to you as normal". She likes to address everything "matter-of-factly" in her comic Overshare Party. She hadn't met anyone who wasn't a Christian until the age of 10, so now really wants diversity out there to explore.
Luce answered: "Comics are fantasy". He wanted to create a counter-point that people could identify with, and be accepting of their body image, with aspects of self that "you don't feel fit into a mainstream conception of things".
Kovac said, "I also have a total rejection of mainstream stuff" that comes out "loud and clear in my works". He doesn't read superhero comics, and never knows what people are referring to at conventions. "I've wondered before what kind of person I would be if I were straight, because I do think I would be different", he said. "Being gay has given to me an awareness of equality and equal rights issues, not just mine but other peoples", Kovac explained. "Would I be open minded if I weren't a minority? I don't know. Most of us know what that's like", he added.
Trujillo went further to explain how being gay has influenced his career: "If I wasn't gay-identified, I wouldn't be in comics at all, I'd be a lawyer or something". Because he "grew up rejecting norms", it gave him the "confidence to get into comics".
Kovac reflected on how being artistic kind of distracted him from realizing his sexuality, since from the age of 4 or so, he wanted to write stories and draw things, and so he never felt like he fit with anybody. Since he always knew he'd be "doing something artistic", it kept him from realizing "what the deal was about why he didn't fit in." "I feel like it's affected me personally as a creator because I feel like I grew up without a positive role model who represented what I wanted to be", he explained. He was frustrqated by having an uncle who was gay "who never came out", and feels his uncle could have been a good influence on him, but wasn't.
When he started creating comics, he had to consider whether to use his real name, or make the main character gay. He came to the conclusion that "I had to be the person who I wished I had had in my life. I needed to make the kind of comics that I most wanted to see that I didn't see out there".
"Do you think there's anything about your process that are informed by a queer sensibility?", Klorese asked.
Trujillo said, "There are a lot of queer creators who influenced me growing up", and Why has an "autobio sex comic", so "the way that I gather material is pretty queer", she said, prompting laughter from the audience.
Luce said that he discovered there were a lot of pornographic comics out there, and decided not to go that way in his work. He noticed "a couple years ago" that a few creators were throwing the "sex positive" term around and saying his work wasn't because it was not "loaded with pornography". But he found it liberating that in remaining neutral about sexual themes, he could "tell a story that wasn't related to HIV and AIDS" for once.
Kovac said, "I can relate to that. I'm not really into sexually graphic comics". He said he's easily shocked by explicit comics.
Klorese brought up the subject of hand-making comics versus using technology, and the panelists generally tended toward hand-made products, they said.
Trujillo, when submitting comics to ComiXology, struggled with the format and had to submit his work 11 times. But he has been able to learn a lot online as a comics education. Though he's had publishing internships, he's only learned about comics by doing it himself, he said.
Though Why is "pretty good with computers", as far as art goes she's an "angry luddite", drawing and painting by hand. "But it's all about connectivity", she said, "I can make this stuff, and what's changed is that someone in Alaska and Australia can read this rather than trying to find people" to give the comic to by hand. "People who don't have something in their immediate community can find it now", she said regarding the internet.
Luce said, "I'm very old school in how I make comics and read them. I'm a Paper Fetishist. Investment in computers and the internet is about making yourself available". By putting his comics on ComiXology and iTunes, he hopes to reach a whole new audience. He does a lot of outreach on social media based on "you can order this" rather than read his work online at the moment. Kovac also agreed: "I do most, 99 percent of my work by hand on paper. I'm more angry at myself as a luddite", since he keeps trying to figure out "computer stuff". There are a lot of opportunities now as to "what you can do on your own", he said, but sometimes that can be frustrating.
Then Klorese asked a wider question about the future of LGBTQ comics: "What would you like to see, help make happen to change how people experience queer comics in the next 5 years?"
Trujillo said, "When I first started seeing stuff, many gay comics were pornography themed. I say find other voices within your work and still have a queer sensibility. I'd like to see creators connected and out, working in the mainstream, on a variety of topics".
Why urged, "Everyone write stories. There are too many boring straight stories. I want more people writing". She recently attended "a tiny erotic queer comic convention in San Francisco" with about 20 people presenting, but it was "awesome". She wants "more representation, with everyone having access to those stories".
Luce said that growing up, the "trajectory in comics", was that heterosexual creators made gay stories and characters, and eventually "gay creators got to work on them". But he feels like "You can have an anthology of queer, straight, trans creators all working on a gay character and bringing their perspective on that".
Kovac said he's qwanting to see more gay characters in the "mainstream". He wants to see more mainstream horror comics, novels, and films with gay characters.
What was most impressive about this panel, in my opinion, was that the panelists who have experienced "outsider" status and now want more diversity in comics were also demonstrating those values in the way that they interacted on the panel, allowing each other to have very different attitudes and opinions while being respectful of those differences.
They seemed to feel more comfortable disagreeing with each other than on many panels you might experience at a major comic con, and more articulate about their similarities and differences while each listened respectfully to the points of view being expressed. That really modelled to the audience the way in which diversity in comics can be achieved with no single or pressurizing vision of the specific ways in which comics need to change, but rather an encouragement that everyone continues to move comics forward in the ways that seem best to them.
Whether it's tackling the mainstream or celebrating the freedoms that a degree of outsider status may afford, these panelists were certainly the kinds of voices who can and will influence the future of LGBT comics and representation in the mainstream.
*Also check out PRISM, an organization that supports the creation of LGBTQ comics through grants
---
---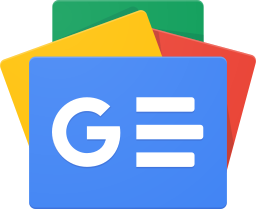 Stay up-to-date and support the site by following Bleeding Cool on Google News today!