Things To Do In Chicago This Weekend If You Like Comics

The MoCCA Fest award-winning graphic novel B+F, expanded to large sized, glorious hardback is on tour with its creator Gregory Benton. He's been traveling all over the world, and the country with B+F doing lavish illustrated inscriptions of poster-like dimensions for fans and here it is: his last stop on the B+F tour, at Quimby's Bookstore at 1854 W North Avenue in Chicago on Saturday, March 22nd, from 7-9PM.
Benton will be giving a short talk about the astonishing process on the book (which even spawned a series of collages at an art gallery in New York), and then proceed to work his art-inscriptional magic. In fact, here's my own copy as an example of what this guy gets up to. He puts the "personal" in "personalization". This was two feet of blank paper before he got ahold of it:
Benton has created an exclusive poster for each stop on his tour, and here's his Quimby's poster fully emblazoned with a Chicago scene: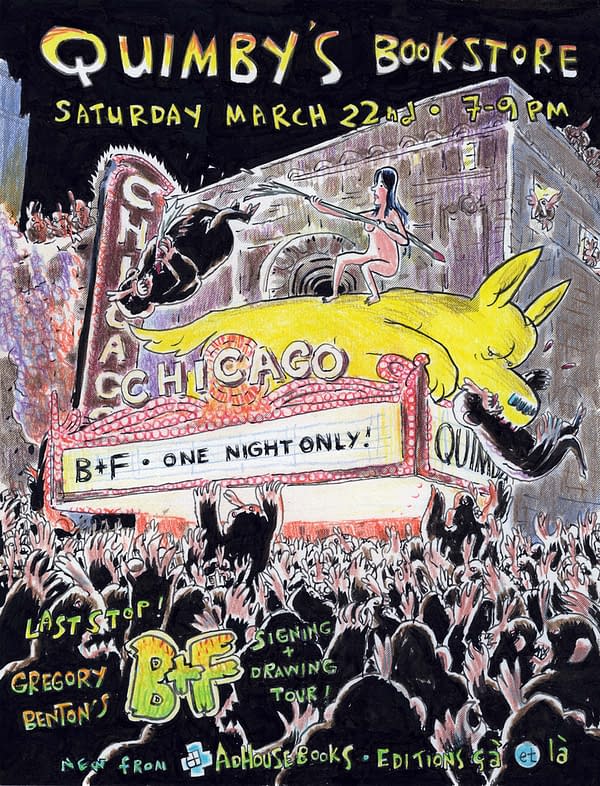 And some of Benton's previous posters from his whistle-stop tour of the US and Canada include: [Drawn & Quarterly in Montreal] [Fantagraphics in Seattle]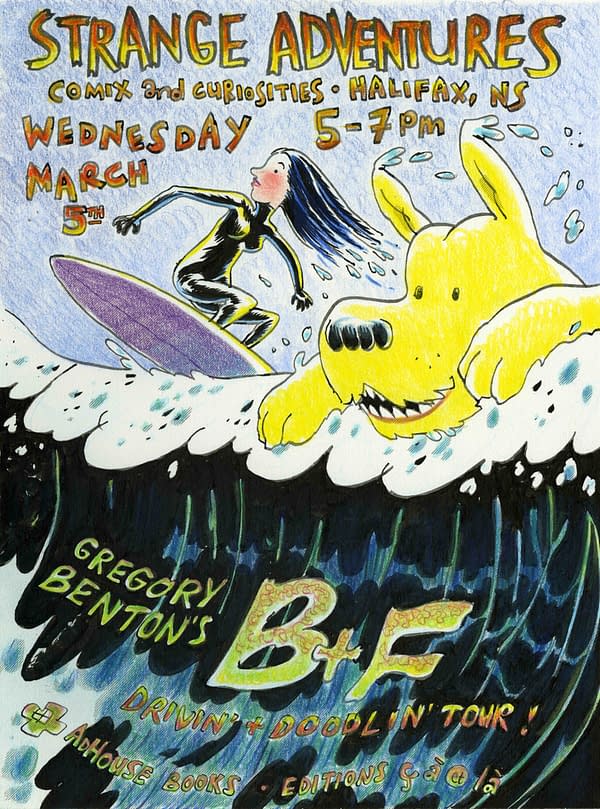 [Strange Adventures in Nova Scotia]
B+F is published by Adhouse Books, and if you can't make it to the tour, at least you can still witness the mad mythology of a girl, her dog, and a dangerous Eden by getting a copy. The portrait of Gregory Benton is courtesy of Seth Kushner.