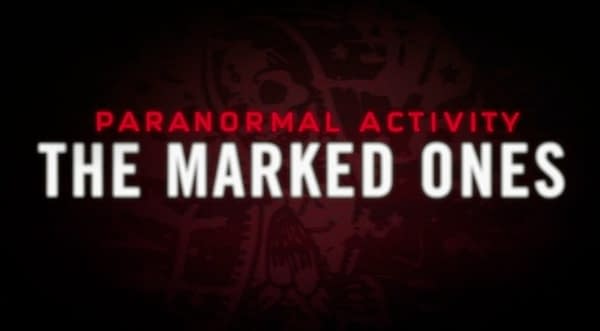 Sometimes I think I'm getting braver about watching scary movies, then something like this happens and I realize I've made no progress whatsoever.
For your amusement, Brendon tasked me with putting myself through this interactive experience marketing the upcoming Paranormal Activity: The Marked Ones. It did not go well. I'm just happy I did it in broad daylight, under bright fluorescent lights.
I went into it perhaps a little too sure of myself. After all, I watched this interactive horror short and came out unscathed, how bad could this one be? I won't spoil what happens, and most of you will probably not find it scary at all, but suffice to say there is a moment in there that has well and thoroughly scarred me for life.
It's for good reason that I've never seen a Paranormal Activity movie in my life. And judging by this piece of marketing, The Marked Ones is not about to be my first. For those of you weirdos who enjoy putting yourselves through this kind of trauma for fun, it'll be released on January 3, 2014.
Enjoyed this article? Share it!