Tom DeFalco To Edit DC Comics Line For Two Months?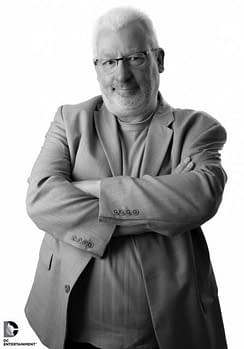 Reports of a recent staff meeting at DC Comics reach me.
Referring to answers to questions about the move to Los Angeles, I am told that Co-Publisher Dan DiDio addressed the troops, telling them that everyone was still in shock and processing the information about the move of the publisher from New York to Burbank in April 2015. But that now everyone was ready and focused and that it is time to push forward.
I'm told it went over as well as you'd expect, especially with those who aren't planning to go. Which could be up to half of those who have said they are going, but are actually looking for other opportunities on the East Coast…
I also hear that Los Angeles headhunters have been approached with a wide ranging brief to recruit new staff. Publishing in general, let alone comic book publishing, doesn't have a strong base in Los Angeles, so for many this could be the equivalent of a gold rush. Expect DC to have lots of interested people, and for local publishers to have to up their rates to keep their staff. Keep an eye on Ted Adams and Ross Richie's faces…
DiDio has also told folk that Tom DeFalco, ex-EIC of Marvel Comics, and recent writer on books like Superboy and Legion Lost , will be given an editorial position and the task of running a "second unit" of editorial responsibility at DC Comics, alongside existing DC (and also ex-EIC of Marvel Comics) EIC Bob Harras, creating a two month event to help the rest of DC cover the office move from coast to coast, without dropping the number of comic books being published…
DeFalco declined to comment when approached. DC Comics did not return e-mails.