Not too long ago, Bleeding Cool ran the story, What If… DC Comics' Legion of Super-Heroes and 5G Were Planning a Similar Story to House Of X? I wrote of X-Men writer Jonathan Hickman,
Before he took the Marvel shilling (and I understand it was a sizeable shilling) I get the word that he proposed Legion Of Super-Heroes reboot event storyline at a DC Writers event, that also tied into The Green Lantern. And that included a very similar storyline.

And while Hickman eventually moved to Marvel, parts of that storyline suck around DC Comics planning. And may still be present in the upcoming Legion Of Super-Heroes: Millennium and what Bleeding Cool has referred to as 5G, a major planned DC Comics event.
Reading Legion Of Super-Heroes: Millennium #1, I couldn't help be struck by similarities between the story of Rose And Thorn, and that of Moira MacTaggert.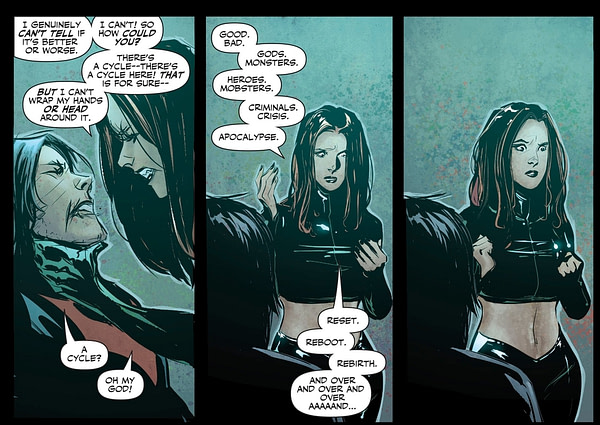 Rose and Thorn live and live and live. Moira MacTaggert lives her life, dies, then is reincarnated as herself and lives her life all over again. Making changes.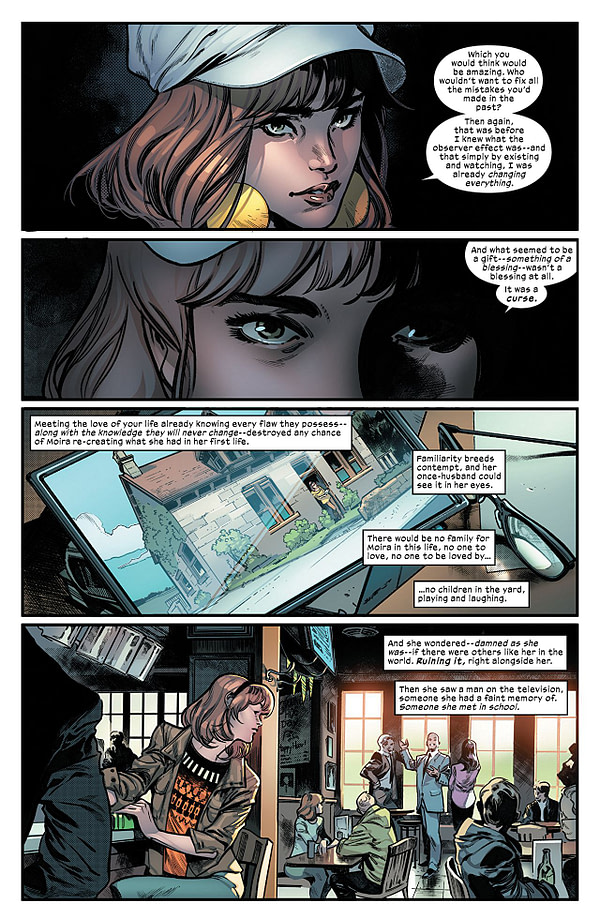 But the end, we get the same conclusion, the death of mutants, happening again and again and again. The series is her attempt to try and break out of that cycle of reset, reboot and rebirth. I mean, she didn't even know she was a mutant to begin with. She's always been presented as someone without a power set.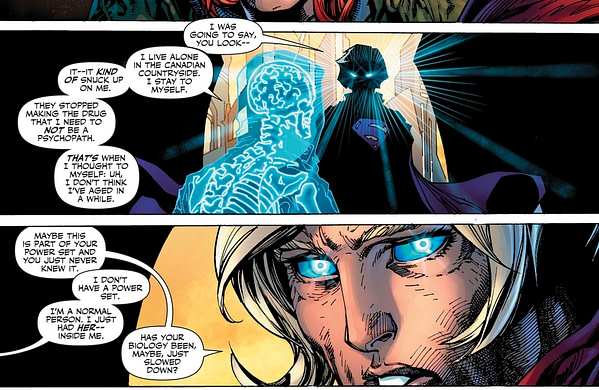 And she has had every conversation possible to imagine in those ten lifetimes of hers… she knows just what everyone is going to do.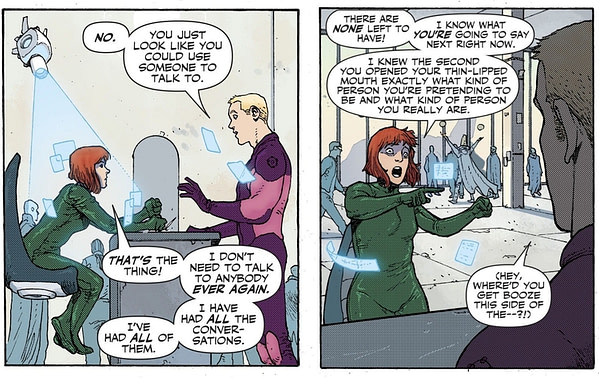 Could this storyline have been inspired by Jonathan Hickman's original plans? Is this what certain DC Comics executives were rather annoyed about when they read House Of X #2? It is certainly not the same… but it does feel very familiar.
And when reading Leviathan Dawn #1 today? With the news that Leviathan has invested in property – and pretty much bought up an entire country from which to work out of…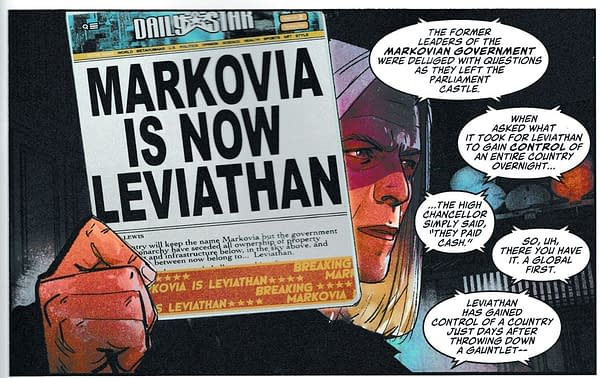 I mean… it is rather Krakoan isit it? And this is from DC Comics who were down with posting the following, with the approval of Brian Bendis…
— DC Nation (@thedcnation) November 6, 2019
'Krakoa Stole Our Font? Yeah, but you stole their country… of course, maybe that's Leviathan working us, and making you think that.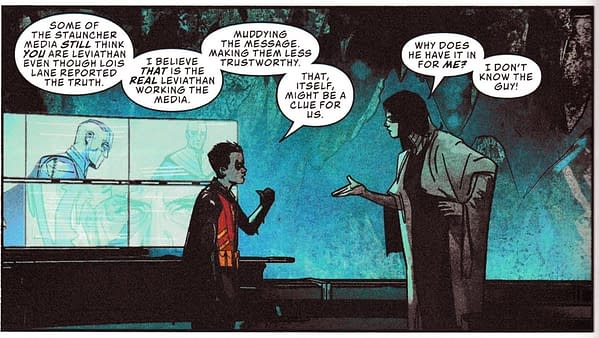 Sorry Damien, I prefer today's Amazing Spider-Man #40's take on things.
Maybe J Jonah Jameson is Leviathan too? And maybe Leviathan has Suicide Squad on their side as well? From #3…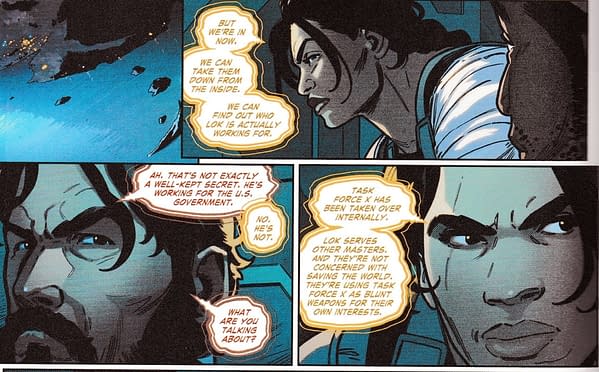 Maybe not, Leviathan does seem to want to save the world… just on their terms…
LEVIATHAN DAWN #1
(W) Brian Michael Bendis (A/CA) Alex Maleev
Exploding out of the pages of the Event Leviathan miniseries, this all-new special blasts the DC Universe into a dangerous and brave new future! With Leviathan arrived, its leader's identity revealed, and its plans known, what happens next? Now the heroes fight back! Leviathan changed the rules of the game, so now's the time for the biggest players to get together and figure out a new strategy in this brave new world. It's an extra-sized super-spy yarn from the Eisner Award-winning team of writer Brian Michael Bendis and artist Alex Maleev!In Shops: Feb 26, 2020
SRP: $4.99
Leviathan Dawn #1 is out today from DC Comics… I bought mine from Piranha Comics in Kingston-Upon-Thames. Piranha Comics is a small south London comic store chain with a small south-east store in Kingston-Upon Thames's market centre, which runs Magic The Gathering nights on Fridays, and a larger south-west store in Bromley, which also runs Magic nights and has an extensive back issue collection and online store. If you are in the neighbourhood, check them out.

Enjoyed this article? Share it!