Welcome To The Spider-Bowl…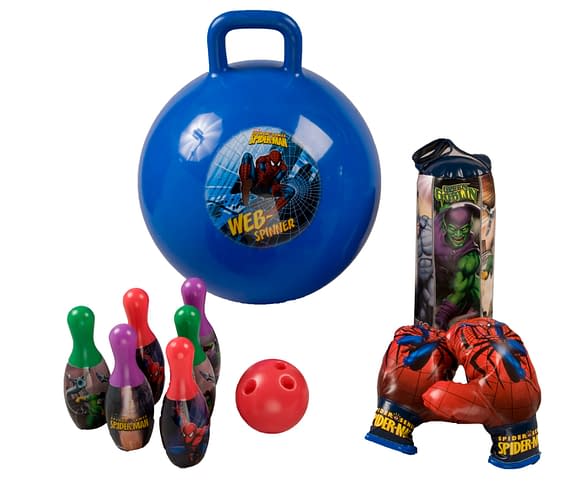 Spider-Man, Spider-Man, Does Anything A Knocked Over Skittle Can.
Here's a look at some Spider-Man mechandise from Marvel and Franklin Sports. They've got other characters as well, including Thor and Captain America (obviously). With other sports implements coming, including baseball, basketball, boxing, football, hockey, American football and tennis. But if you wanted to take your aggression out against a Green Goblin punch bag you probably couldn't do much better. The only problem is… you have to tear yourself away from your computers to use them.
Sorry, I'm stuck here. It's just the way of things.
Maybe a Captain Britain cricket bat would work. Any chance?