When Games Become All Too Real – The Kill Screen Returns For #3, Plus Preview
By Joe Glass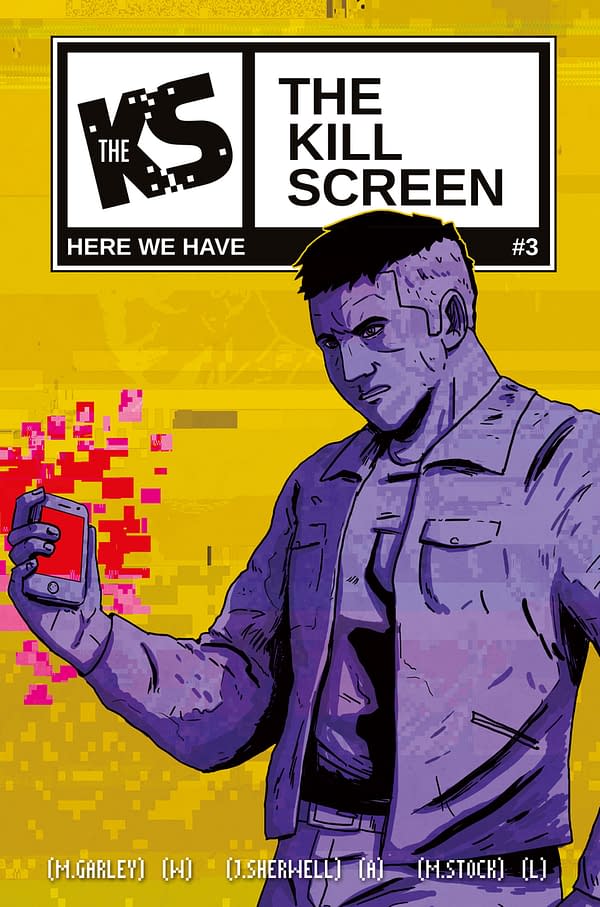 At MCM London, starting the weekend of May 22nd, UK Independent comic creator Mike Garley and his team (Josh Sherwell and Michael Stock) bring forth the much-anticipated third part of The Kill Screen, the innovative post-apocalyptic series that we have discussed right here at Bleeding Cool before.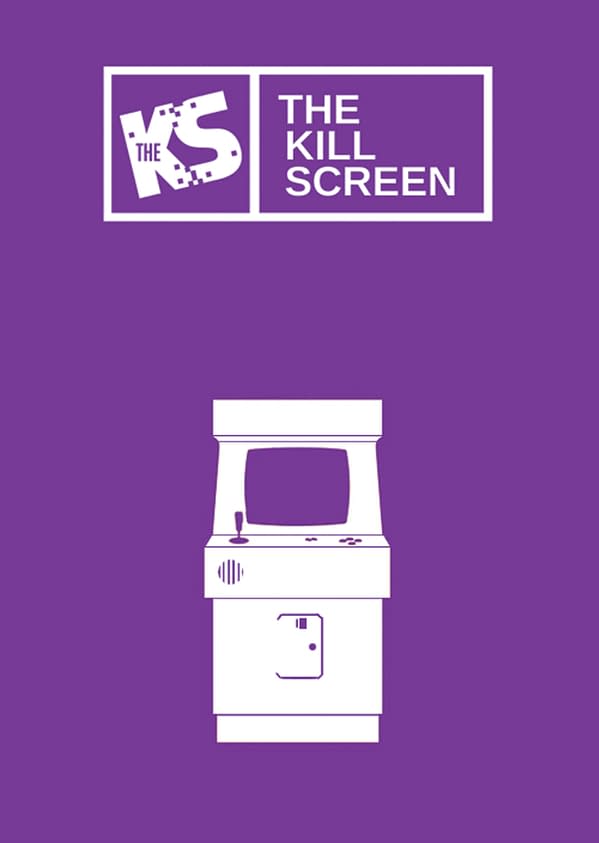 This time out, we're getting a story that really delves into the nature of this apocalypse revealing some answers as well as bringing more questions too. What kind of apocalypse is that, you ask? One where computers have gone wrong…but not the way you think. Instead, all the things that can go wrong with computers, glitches, blue screens of death, the works all start happening-in the 'real' world.
Mike and his team will be launching with some extras too, which I'll leave him to tell you about:
The third issue of Mike Garley and Josh Sherwell's hit independent series The Kill Screen will be launched at MCM London on the 22nd of May. As well as issues 1-3 of TKS, the duo will also be premiering exclusive prints from Ian Churchill (Revenge, Marineman, X-men), Rachael Stott (Star Trek/Planet of the Apes, Dead Roots), rising star Caspar Wijngaard, as well as offerings from the creators themselves.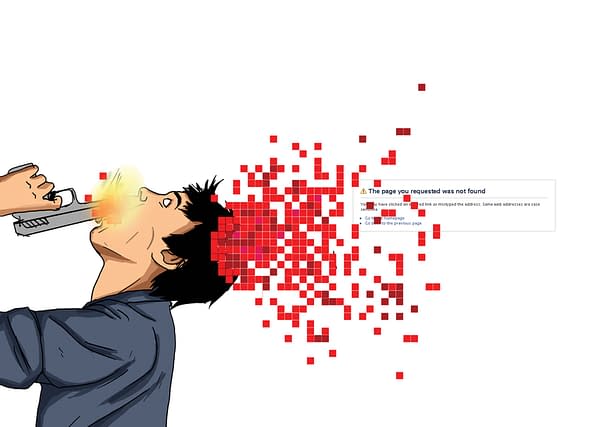 And to whet our appetites, he's provided Bleeding Cool with this preview of the new issue. Enjoy!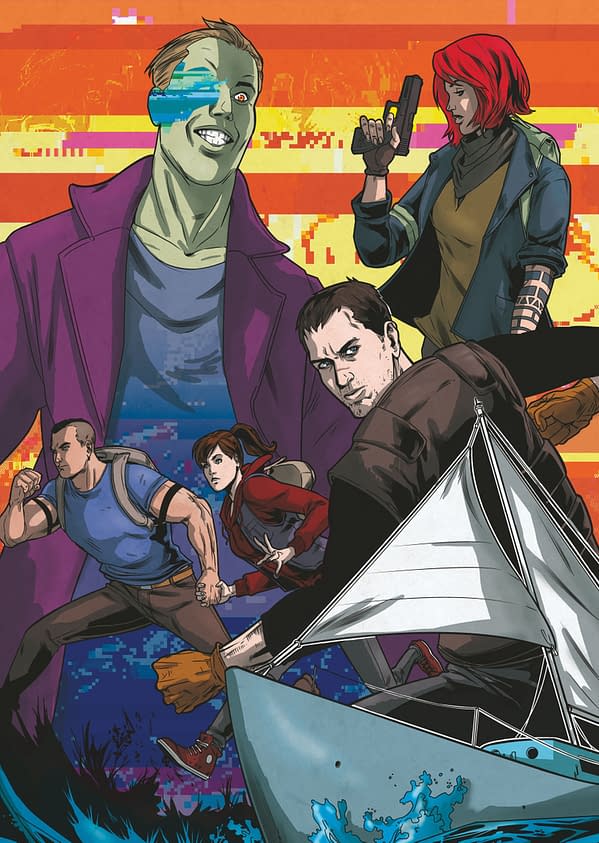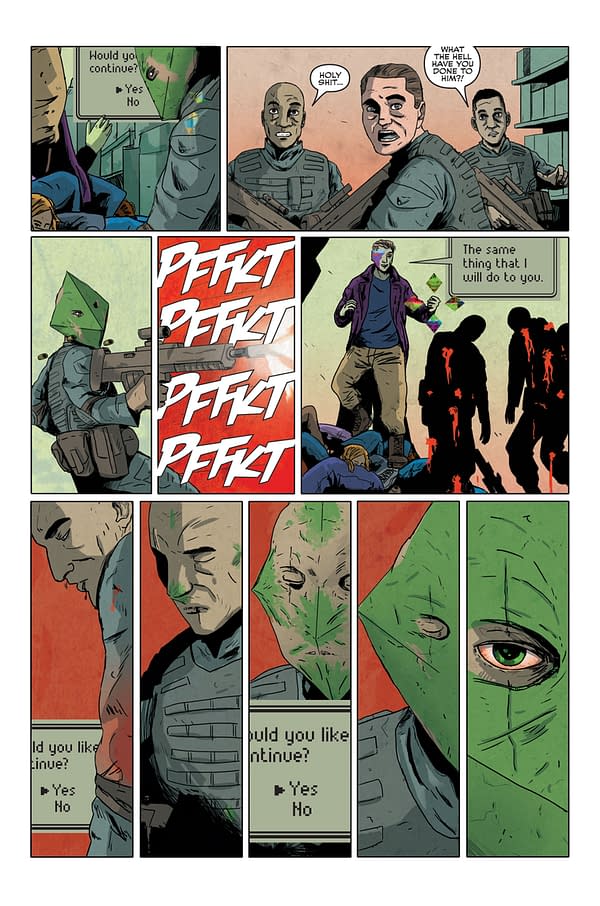 Joe Glass is a Bleeding Cool contributor, and creator/writer of LGBTQ superhero team comic The Pride, which is available on Comixology and at The Pride Store. He is also a co-writer on Welsh horror-comedy series, Stiffs, which can be bought at the Stiffs Store and is now also available on Comixology. You can follow him on twitter and tumblr.