Yoe Books Launches The Yippie Yi Yoe Society – Hear Their Theme Song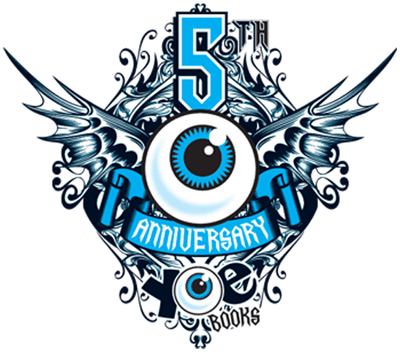 Yoe Books are the publisher of all manner of envelope-pushing classic comics and comics that should be archived and remembered via a team-up with IDW. They brough us Alice in Comicland in 2014, a collection of beautiful Alice in Wonderland themed comics from a wide spectrum of classic creators, and also many a volume of horror comics including Ditko's Shorts.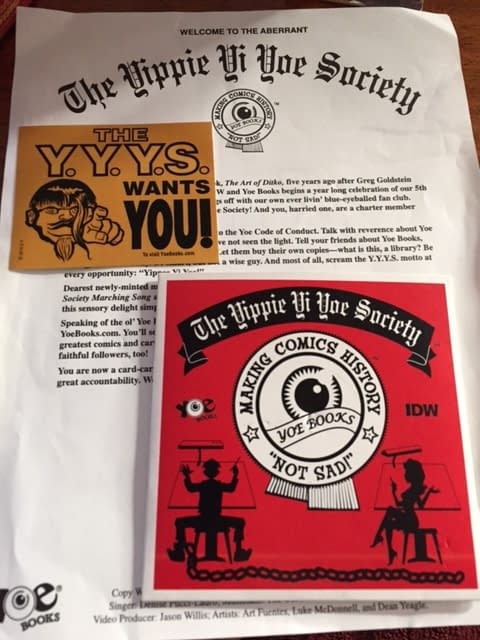 And well, now they are chanting "One of us! One of us!" and encouraging us all to develop a feeling of solidarity with others who support the continued editions and archival work with historically interesting comics. That's not a tough call to heed. But like the Merry Marvel Marching Society (M.M.M.S.) of the 60's, Yoe Books have come up with their own membership ephemera and theme songs. Lucky friends to Yoe Books may have gotten an envelope with a CD in it during this holiday season, as well as a sticker touting "The Y.Y.Y.S. Wants You!"
All this enthusiasm, which both does and doesn't take itself seriously (a perfect combination) is a great reminder of the actual commitment we are showing when we keep classic comics alive and bring long unseen comics back to print. It is enough to make you sing a wacky song. You're making sure comics don't lose a piece of their own history and that creators working today can be exposed to their interesting ideas and influences, enriching the medium.
Why not sing along?