Recoloured Poison Ivy Cover From Heroes In Crisis #7 Solicitations
Tom King may have requested that DC Comics pull the planned Heroes In Crisis #7 cover featuring Poison Ivy from Monday's upcoming solicitations.
But concerns about posing aside, it does still underline certain comic book fans worries about the use of the Poison Ivy character in the series – and for that matter, the spoilery future of Wally West.
However, while that version has been pulled, another version has been passed to us by our good friend Tako which seems to have replaced it, internally at DC Comics at least. Labelled as not the final cover, it will now appear in DC's March 2019 solicitations on Monday , recoloured.
Are these the 'flats' – a colouring process used between pencils/inks and the final colouring job? Or something else entirely? Nevertheless, comparison between the two does show you just how much a different colourist can bring to an image. But will the change be enough to satisfy? I would suggest not.
Here's the current version…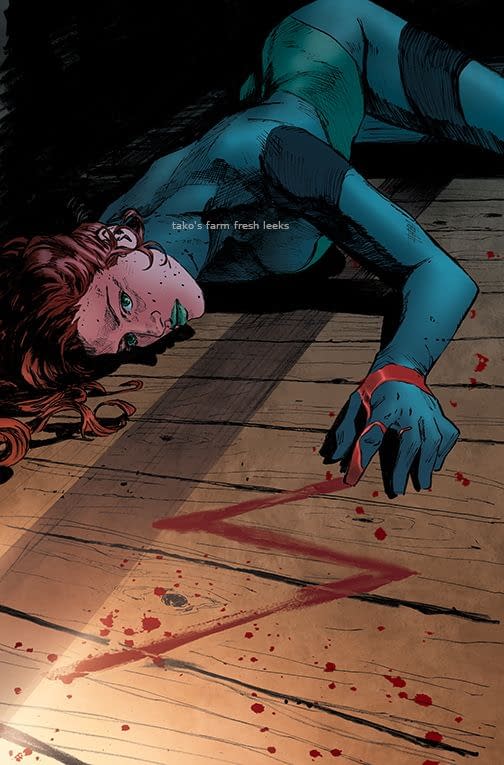 And the one we ran two days ago.