UPDATE: Obviously the Tesco website fell over at 01.02 leaving everyone fuming. The original article runs below:
#NotComics: I'm not entirely sure which is more important. But in just under one hour's time, at 11.59pm GMT it's the deadline for Brits to register to vote in the upcoming General Election in three weeks' time. A very important cut off time. But two minutes after that at 0.01am GMT, it's the moment that all the Christmas Week delivery slots open up for Tesco, Britain's largest supermarket in a country that has been switching in their millions from in-store purchase to doorstep deliveries. And those with a Delivery Saver subscription, we get a few day's advance on those who don't pay a monthly fee.
It will still be bedlam. And so many people are waiting up… welcoming to Britain, Bleeding Cool. This is us in the raw.
A couple of important things worth staying up for tonight … you need to register to vote by 23.59 ✊️https://t.co/FUfo7u0BsJ & you can pre-book your Christmas @Tesco delivery at 00.01 🎄#LovePolitics #Vote #LoveChristmas

— What K8 Did Next (@WhatK8DidNext) November 26, 2019
Both are valid.
Staying awake purely to try and bag a Tesco Xmas delivery slot like a bloody muppet tonight.

— KarenLupton (@karenlupton) November 26, 2019
Like Gonzo!
I have a terrible head cold and my throat feels like there are a 1000 scorpions down it. Unfortunately I cant go to bed as I need to secure my Tesco Christmas delivery slot at 00:01 😩 #tonightsthenight #FirstWorldProblems

— MotherofDragons🐝👩🏼‍🎓 (@HullMichelle75) November 26, 2019
Scorpions are nothing!
Stand firm, all those booking their Tesco Christmas delivery slots tonight. We can do this. pic.twitter.com/Jz3trH0Xp8

— Mark 🏴󠁧󠁢󠁷󠁬󠁳󠁿🏴󠁧󠁢󠁳󠁣󠁴󠁿🇪🇺 (@TheBeardyBoyo) November 26, 2019
Hold fast!
I don't know who needs to read this but….

Remember to:#Registertovote before midnight

Book your #Tesco Christmas delivery slot after midnight

You're welcome.

— Samantha Heap (@SamRichmond87) November 26, 2019
Will do!
Booking my Tesco Christmas delivery slot at midnight tonight, lads.

— Huw (@ed_son) November 26, 2019
We're the lads!
Your thirties means staying up past midnight to make sure you get your desired @Tesco Christmas delivery slot booked as soon as they're released. pic.twitter.com/16KGid9O1K

— Hurricane Michael 🏳️‍🌈🦄👄🥑 (@oldladysimpson) November 26, 2019
In your forties, it becomes quite the highlight. A real thrilling countdown.
Really want to go to bed but have to stay up to book my Christmas delivery slots from Tesco at 0001. If I don't the bloody things will all be booked in morning.
My life is far too exciting.

— Tom Simpson (@mrtomsimpson) November 26, 2019
See?
So done all my shopping online tonight. Why anyone actually shops properly is beyond me if u don't have to. Now waiting to book my Tesco Christmas slot online at midnight. Rock and roll 🥳

— Sam (@snation85) November 26, 2019
Yeah, baby!
Ultimate adulting behaviour… getting up to try and bag an online shopping slot with @Tesco for Christmas week…#YouKnowYoureOldWhen pic.twitter.com/Y1bdVNx21Q

— Marie J Indge (@MarieIndge) November 26, 2019
That's hardcore.
Am I the only saddo staying up until midnight to book my @Tesco Christmas delivery slot? pic.twitter.com/CuJNdO3lPu

— Debra (@DebraDoo65) November 26, 2019
No Deborah, you are not. Less than an hour to go…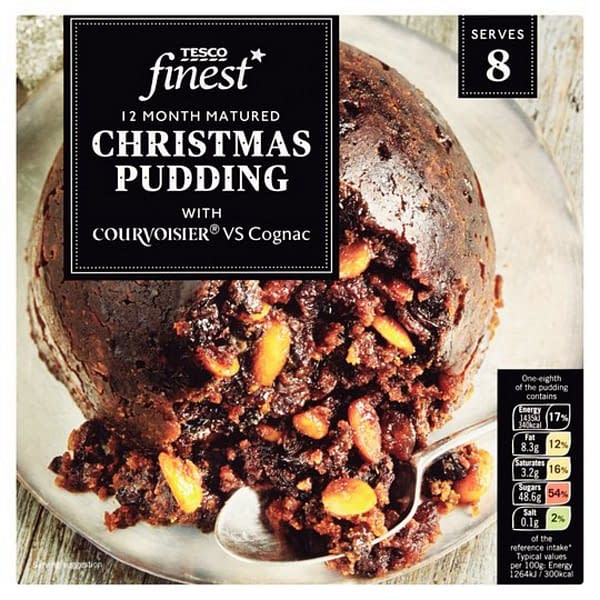 Enjoyed this article? Share it!