Retailers Complain About Collapsing Marvel And DC Sales Vernon Wiley of The Comix Gallery in Illinois writes to a retailer-only board (reproduced here with permission),
Today I was looking for some feedback from those of you that have experienced a large shift in the big two's sales as of late. While Marvel's sales are ok, this has been truncated by the avalanche of product thats been sent to us this season. While I was a big DC store for over fifteen years, they have dramatically fell to third place here in about a year

It seems to me that Marvel is doing "carpet bombing" of all available dollars we and our customers spend, while DC doesn't seem to have much of a clue on publishing popular comics. Now I realize some of you have shops that are pretty much mainstream and in high traffic tourist type areas that perhaps haven't been affected much. Here though, the big 2's sales have fallen off, and despite the gaps in publishing picked up by indie labels, hasn't been enough to counter it in sales dollars.

Are any of your experiences similar? My shop has been open for over twenty years now, and I've never seen anything like this. I am hoping the heads at these publishers see the numbers and the way they are trending for many of us, and perhaps take some corrective measures. Phil, whose chain perhaps exemplifies health, has written frequently about their practices and long term outlook. I can't imagine when a businessperson of his skill warns of declining cash flow for many of us that I am alone here. Perhaps. I'll be awaiting February sales numbers from Diamond to see if this trend develops nationwide.

So please chime in with your experiences and solutions on Marvel and DC's long term efforts to right this ship. If of course, you believe the ships need guidance.
Cliff Biggers of Dr No's in Georgia concurred, elaborating upon is response for Bleeding Cool,
"We're seeing the worst falloff of Marvel and DC sales in the store's 38-year history.

Both companies are losing established readers who no longer feel that the company's output reflects the sort of comics they enjoy. Stories are lackluster, unfocused, and excessively long as companies think in terms of collected editions, not individual issuees. The tone is mostly dark and uninviting.

Deadpool and Harley Quinn are still very good sellers, showing that comics readers enjoy some funny in their "funny books"–but even those titles have softened a little bit because of character fatigue.

The DC books generating the most excitement right now are Superman: Lois & Clark, Swamp Thing, and Justice League of America–three books that most closely evoke the tone and attitude of classic pre-Flashpoint DC (and two of those are written by veteran creators who worked on those books in the pre-Flashpoint days). These books look great and are excellent, entertaining reads.

My Marvel readers are complaining about art this isn't what they expect from a Marvel book. Cartoony art, manga-influenced art, quirky art… the concept of a house style is gone. The books that generate the most interest are books like Doctor Strange, All-New X-Men, Amazing Spider-Man, and (of course) Star Wars & Darth Vader–books that mix strong stories and great art.

For the first time in store history, yesterday's Marvel FOCs saw us ordering single digits on more than half of the line items in the Marvel section. Now, to be fair, that includes collected editions and 2nd printings, which boosted that single-digit title count, but it still included an inordinate number of ongoing titles. As recently as five years ago, there were no Marvel Universe titles that sold in the single digits for us. Quirky concept books like Starbrand & Nightmask or Moon Girl & Devil Dinosaur stumbled out of the gate for us.

The most disturbing trend involves established readers who have sufficient disposable income that they can afford to buy what they like to read. A significant portion of these readers are trimming their title lists by 50% or more because they don't enjoy the current output. When a dedicated DC customer who was buying EVERY New 52 title in 2011 and 2012 is now buying no DC titles, or a dedicated Avengers/Captain America/Iron Man/Thor customer has dropped all of these series, it's troubling.

We WANT Marvel and DC to succeed. We WANT to sell these books. We are NOT a preorder-only store–we order every title from Marvel and DC (as well as IDW, Image, Dark Horse, Dynamite, Boom, Valiant, Oni, AfterShock, and many other publishers) FOR THE SHELVES. But right now, the retailing challenge for many Marvel and DC is finding an eager audience for these new titles–and finding satisfying titles for established readers who enjoy classic DC and Marvel."
It will make for some interesting ComicsPRO and Diamond Retailer Day meetings if these feelings are shared by many more. And from initial responses it seems they might be.
---
---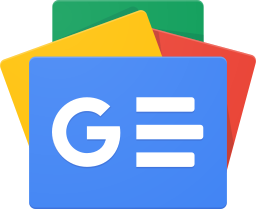 Stay up-to-date and support the site by following Bleeding Cool on Google News today!