Posted in: Comics | Tagged: Comics, creator owned heroes
---
Review: Creator Owned Heroes #7
Louis Falcetti writes;
I'm always getting into things at the wrong moment. It wasn't until Jerry Garcia was dead that I started listening to the The Grateful dead. We'd be here till the end of the world (less than two weeks away btw for those keeping score at home) if I was to tell you how many amazing concerts I missed because I hadn't heard of the group only to discover them a week or so later. That's just for music though, comics I'm normally on the ball about. I'm supposed to be freaking good at this! And so it's with a heavy heart that I discover how truly excellent Creator Owned Heroes is, right after the news is passed down of it's untimely cancellation.
The creative people involved in COH is absurd, absurd to have this many talented people on one project, absurd at the amount of great comics for a totally reasonable price, just baffling. But not as baffling as the books failure to grow an audience, a failure that I'll share as a member of said audience. I didn't know it was this good! I didn't know it was pretty much everything I've been looking for from comics. #7 kicks off with a story by Darwyn Cooke & Dave Stewart called "The Deadly Book", a macabre tongue in cheek little tale reminiscent of Charles Addams or Tales from The Crypt, yet drawn with Cooke's masterful style that breaks the word "homage" and insists on a new word instead, for combining one's influences with one's genius. Oh wait, isn't that just called art? Another installment in the series "Kill Switch" by Jimmy Palmiotti, Justin Gray, Jerry Lando & Paul Mounts delivers an extremely well executed and well scripted crime story. A crime story that I have yet to read the beginning of. I'll admit that I was a little nervous, jumping in at Chapter 3, but even having no foreknowledge of the characters or the plot I was able to get drawn into the world and made to feel invested in the tale. It reminded me of Ennis' Back to Brooklyn, which shouldn't be a surprise since Palmiotti also worked on that excellent crime book as well. While Chapter 3 of "Kill Switch" probably wouldn't be the place to start with the story, it didn't matter, smart layouts, smart dialog and interesting characters drew me in and kept me there.
"Meatbag" by Steve Niles & Scott Morse feels like Blast of Silence meets The Big Sleep meets something…wicked dark. Yeah I got an associate's degree in creative writing, why? "Meatbag" is not just a clever name, it has to do with the condition that a body is found in. The story has that Batman The Animated Series feel, where aesthetically it looks and feels like a bad day in 1949, but there are modern devices like camcorders. That combination of style and content works as Niles writes a fast paced, engaging detective tale and Morse delivers art that knows when to pop and knows when to simmer.
Jeff Burandt and Dean Haspiel deftly prove something that I've been saying for awhile now regarding genre stories in popular culture, and that is we're not out of zombie tales. Just like we're not out of ghost stories or vampire stories or slumber party massacre stories (see Psycho Sleepover if you don't believe me). Smart storytelling can bring new life into any convention, walking dead included. And that is what "Blood + Brains" delivers, smart storytelling and new life, however fleeting into a trope that constantly seems to be on it's last, undead legs.
The final sequential story in the book is "Complex" written by Seth Kushner, Chris Miskiewicz & Dean Haspiel with photocomix by Kushner featuring Katelan Foisy as well as the aforementioned Miskiewicz as models. "Complex" is the name of the overarching work, while this particular segment is called "Luv_Underscore's_U". Both of those names are appropriate for the story, but "Complex" especially.
"Complex" is hard to pin down, Foisy is Jasmine Bendory, a reporter assigned to interview VJ Quid, a VJ who appears to play floating computer image music things. VJ stood for "Video Jockey" in the halcyon days of Downtown Julie Brown, but it doesn't seem that VJ Quid is standing in front of a camera shouting about Billy Idol, so it probably means something else in this context. It's a sci-fi comic though at the same time I feel like the ideas being talked about in "Complex" are probably a lot closer to reality than I'm aware of since I barely spend any amount of time in reality as it is and when I am present I'm not looking up tech enhancements. I'm usually just picking up my Wednesday haul at Comics and More.
"Complex" flits through genres, as quickly as it moves, making you wonder if this is actually a science fiction story, or an erotic one, or a fame parable or a character study. It's all of those things and it accomplishes them in a very small amount of time, and though the work itself is short you can tell that a lot of work and love went into it. It's a comic that challenges your perceptions not only of the high minded ideas being bandied about, but also your perceptions of what comics should look like. Photocomix are not an easy sell and it's because it's so difficult to get them right, to avoid making something that looks like it was thrown together for Wizard Magazine (RIP) filler. You need to have models who can capture the range of emotions demanded by the authors without appearing to be trying too hard and Foisy and Miskiewicz nail it effortlessly. An enticing introduction to a story I hope to see more of soon,
And that just covers the actual comic parts of COH #7, that says nothing of the great interview with Brandon Seifert (continuing a proud tradition of really excellent people interviewing Seifert), the phenomenal profile of Evan Dorkin or the illuminating and wise answers from Steve Niles or Steve Bunche on matters industry and other.
Creator Owned Heroes I'm happy that I got to know you, however briefly and will sing your song when you're gone. Who would have thought that the title wasn't actually referring to the content within it's pages, but rather the creative minds behind it. A unique and interesting book, offering what everyone claims to want but seem to be so slow in actually latching on to and that is something different from the dreck the Big 2 routinely crap out. Ani Difranco said, "It's cool to discover someone but hard to support them" and while she was talking about music, you can easily relate it to comics. If it happened once though, it can happen again, so lets hope that the next time we as readers get the opportunity to get on board with something this fresh, it doesn't take it's death to wake us up to it.
---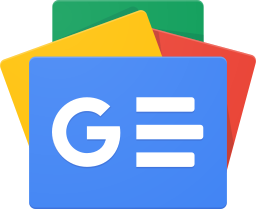 Stay up-to-date and support the site by following Bleeding Cool on Google News today!