REVIEW: Transformers #16 — "It's Hard To Sort Who's Supposed To Be Good And Who's Supposed To Be Bad"
(IDW Publishing, creative team: Brian Ruckley, Bethany McGuire-Smith, Anna Malkova, Josh Burcham, Joana LaFuente, Jake M. Wood)
The comic that should be a prose novel continues to slowly boil tensions on Cybertron between the legitimately aggrieved if somewhat manipulated movement formerly known as the Ascenticons and the lying, trigger happy power structure of the Autobots. What's that? No, this isn't a "Shattered Glass" prequel, this is regular continuity before the civil war, and characters fans know haven't settled into the familiar configurations of nostalgia. Megatron's tragic deceiver role has literally theatrical elements while the bot that will become Optimus Prime literally has no clue. It's hard to sort who's supposed to be good and who's supposed to be bad, but there is a good amount of concept development –the female Seeker, Froid's theoretical works — that don't carry through for the actual plot of the book. The sequential art format may be doing this story a disservice, in the end analysis. RATING: MEH.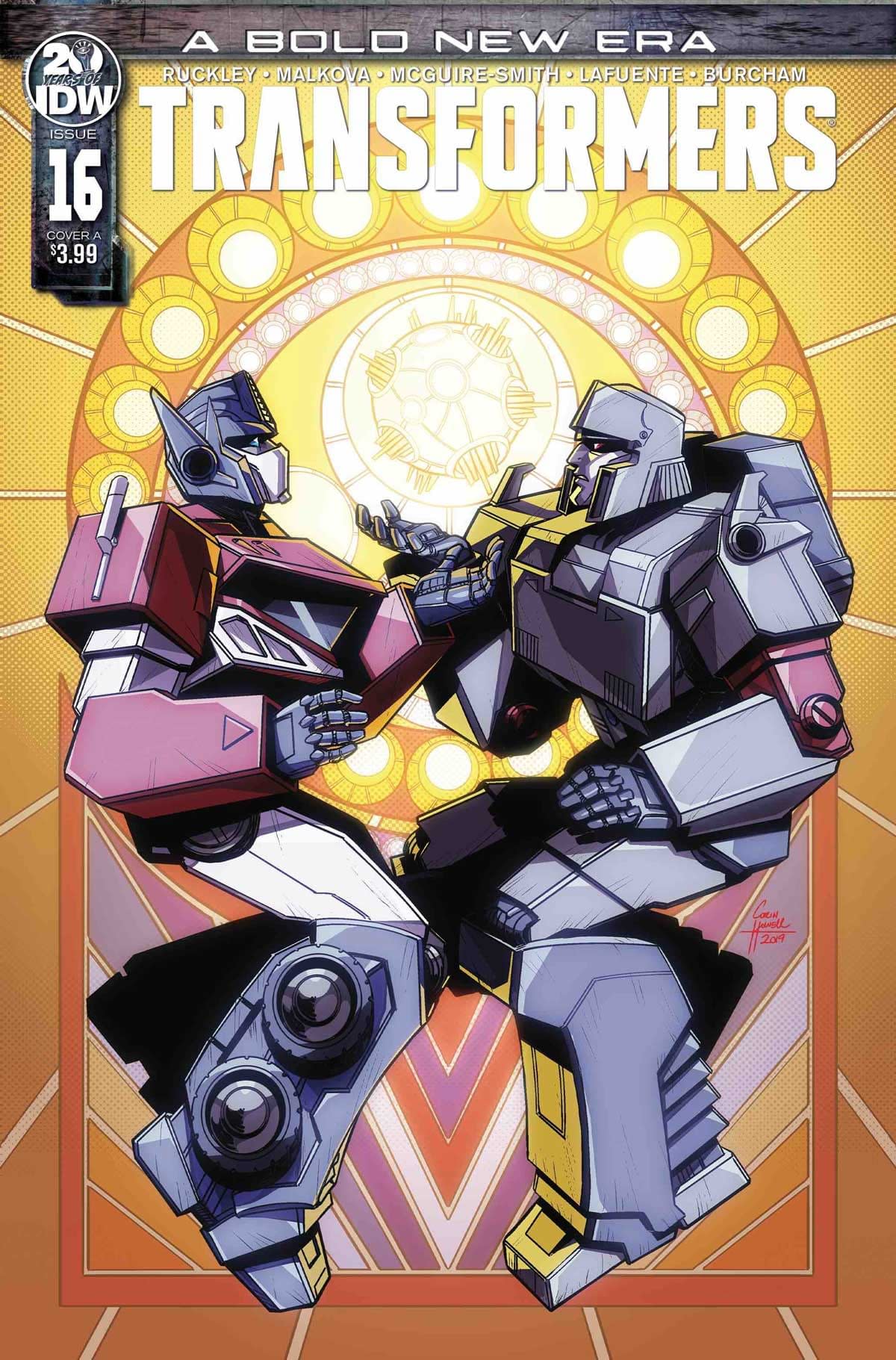 TRANSFORMERS #16
(W) Brian Ruckley (A) Anna Malkova, Bethany McGuire-Smith (CA) Corin Howell
Riots rock Cybertron as the delicate balance of peace is fully disrupted. Amidst the anti-Autobot, anti-Decepticon, and anti-Rise actions, can Orion Pax, Chromia, and a Decepticon finally link the deaths of Brainstorm and Rubble to a larger conspiracy?