Review: Young Bottoms In Love
Louis Falcetti writes for Bleeding Cool;
I have no experience with romance comics. Romance, I'm fairly well acquainted with, although we haven't been on speaking terms as of late. I love comic books, but they seem to be the genre that I have the least romantic experience with. I enjoy having my heart torn open by the music of Stephin Merritt. I love watching "Say Anything" or "Harold & Maude". Even when it comes to TV I can get sucked in to any trashy, wonderful drama like "Gossip Girl" or "True Blood", where the wealth and the blood lust are really just back seat passengers to the steamy, constant sexual game of back and forth. For some reason romance comics never made their way across my graphic palette.
So I approached Young Bottoms in Love a little warily, having no idea what I was in for. Well, I mean, I had some idea of what I was in for, the title of the anthology leaves little to the imagination. YBiL is a collection of strips that ran on the site Popimage from 2002-2006 that deal with gay love from about as many different approaches as you can think of (and a few you'll never see coming, like the Herbie The Love-Bug type strip, Zero to Sixty). The anthology has been out of print for a few years now but is now re-emerging in digital form thanks to Northwest Press. What else makes the return of this anthology something to take note of (besides how incredible it is) is that for every copy purchased $5 will go to Prism Comics a "non-profit organization that supports lesbian, gay, bisexual and transgender (LGBT) comics, creators, and readers."
Getting back to that title, it's not what you think. Well, sure, it is what you think, but this isn't a sex comic. In fact, it's not even just one comic, it features a number of comics by a number of creators including some names you may have heard of like Howard Cruse, Paige Braddock and Tim Fish. Also when I said it wasn't a sex comic, in no way did that mean that there's no sex inside, because there is. But sex is only the beginning.
The most shocking thing about YBiL is how by changing the genre ever so slightly, from the traditional romance comics angle of boy meets girl, to boy meets boy, the results are both hilariously different and heartbreakingly similar. I don't want to dwell too much on the hilariously different, more on the latter, because there is a wonderful sense of universal truth and understanding in YBiL that demonstrates the talent and insight of the artists involved.
You've probably heard that tired, self-deflating piece of trite conversational driftwood, "I'm doing so bad with the [members of the opposite sex] that maybe I should try [members of the same sex]". As if that would solve all your problems, as if members of your own sex are just constantly disappointed by your current sexual interests and long for the day you "decide to switch". Allow YBiL to pop that outdated balloon for you and send you hurtling down to reality because newsflash, love sucks no matter what you like between the sheets. It's cruel and indifferent and ugly and totally necessary.
There are strips like "Pick-Up Lines" by Richard Ruane & Brett Hopkins, that deal with sitting near someone you desire in a coffee shop and trying to work up the nerve to talk to them, playing out the scenarios in your head and seeing what could happen if you'd only say something. "Manfred" by Frank Muse and Andy Swist is about always finding something wrong with your partners until you can learn that maybe they aren't the ones with the problem. "The Gardener" by Francois Peneaud and Roger Zanni is a coming of age story, about first crushes, dealing with parents and finding yourself. "Last Day As Kids" is about that moment when you realize that your best friends from high school probably aren't going to be your best friends anymore, when you finally crack the egg of adolescence and begin to emerge into your grown up life. These are stories told for a gay audience, for an audience that doesn't have the same filled-to-the-brim libraries of genre and stories that accurately reflect their lives. Yet we're able to see that somethings don't change from person to person, it's beautiful in a sad way, to know that everyone experiences the same growing pangs regardless of their genetic makeup.
That being said, there is a lot in here that will come as a surprise to straight readers, such as the number of strips dealing with someone hooking up with their straight friend who then regrets the tryst, to varying degrees from the emotional to the violent. Denial and shame are two themes that come up quite often when the book veers into the dramatic territory.
All that I've said so far really doesn't begin to do the book justice considering I'm leaving out strips about vengeful ghosts, Greek gods, alien abductions and of course The Cupcakes. The book isn't all "love hurts" or "love is great", there's plenty of humor too (as I'd hope you gleamed off that herbie the love bug reference I made earlier). There's also poetry as well, which runs the gamut from goofy to endearing. There's basically everything you could want from an anthology of comics and if you're gay, then double it.
The good indie comics will entertain you, the great ones will entertain and inspire you and that's what this collection does. It speaks for an enormous group of people who are marginalized within an already marginalized subset of the culture and it proves that everyone has a story to tell or a joke to deliver or a sadness to impart. Young Bottoms in Love is a cry for connection and community, to gay readers and beyond.
Young Bottoms in Love is published by Northwest Press, digitally, and is available through iTunes for $9.99.
---
---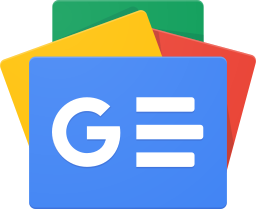 Stay up-to-date and support the site by following Bleeding Cool on Google News today!