Nightwing #69 is in stores from DC Comics this week, and it seems like the perfect number to finally address the lingering issue of Nightwing's Dick. Of course, we're referring to his name, Dick Grayson, which Nightwing has been refusing to go by since getting shot in the head, using the much less popular Ric Grayson instead.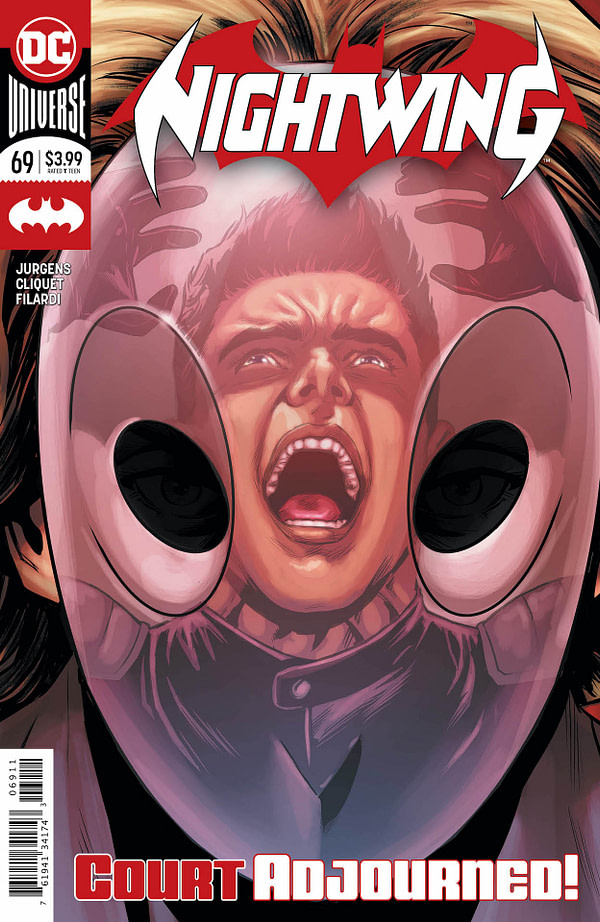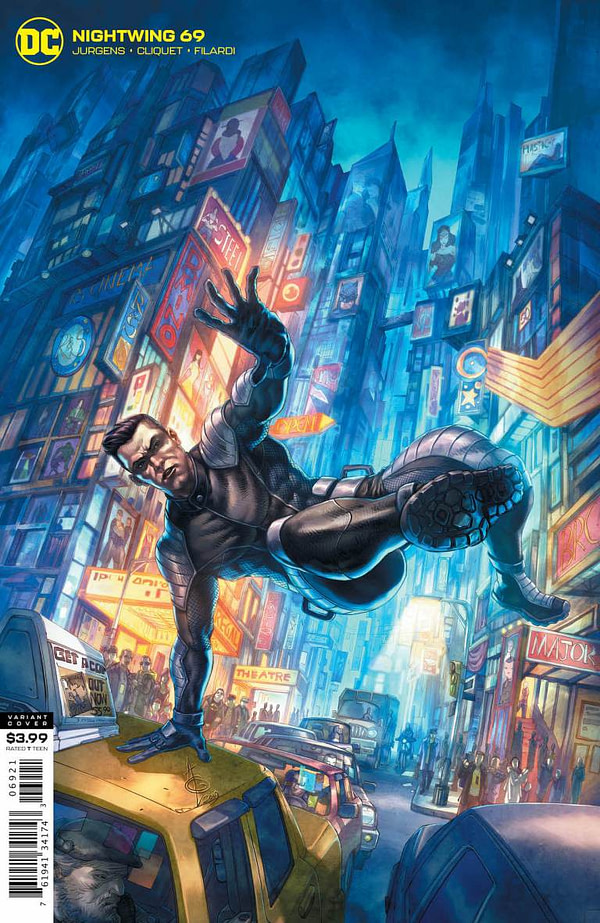 It's on everybody's mind, even all over the news.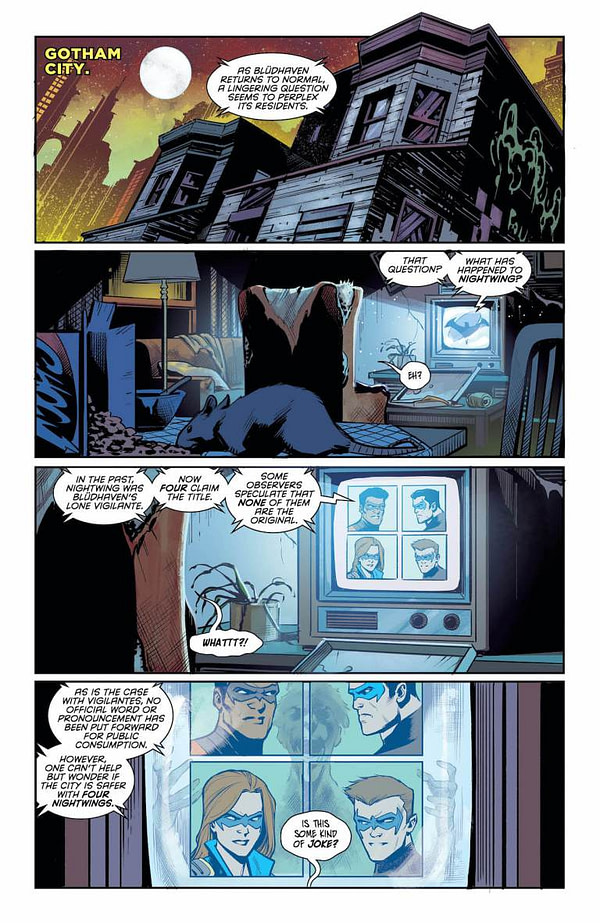 And Nightwing has finally set out to figure things out once and for all.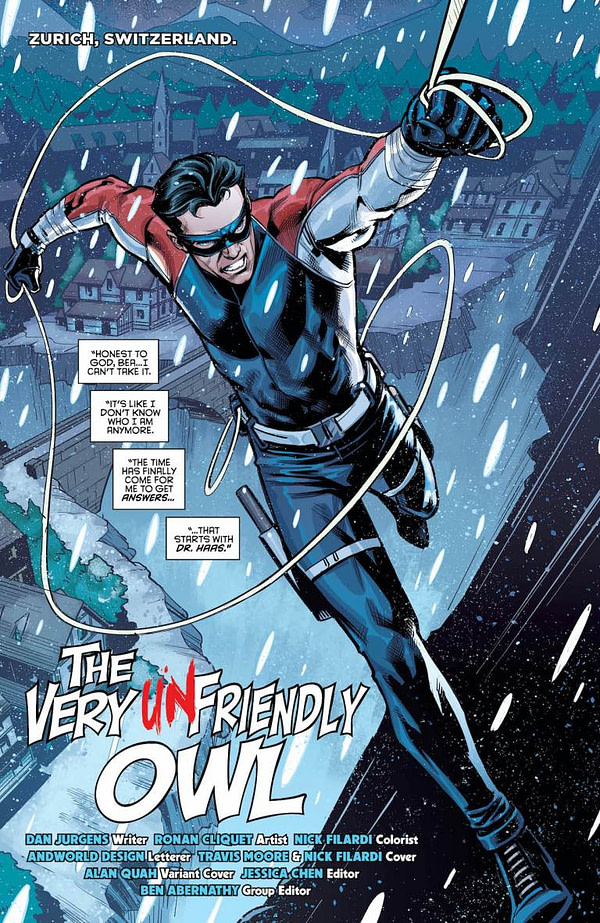 He knows his mind has been messed with.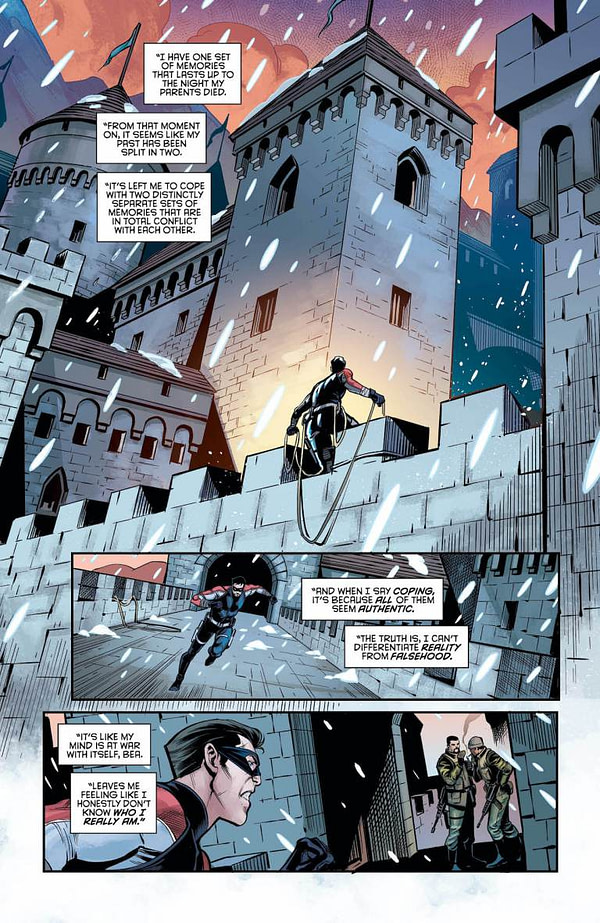 But he can't tell which of his memories are real.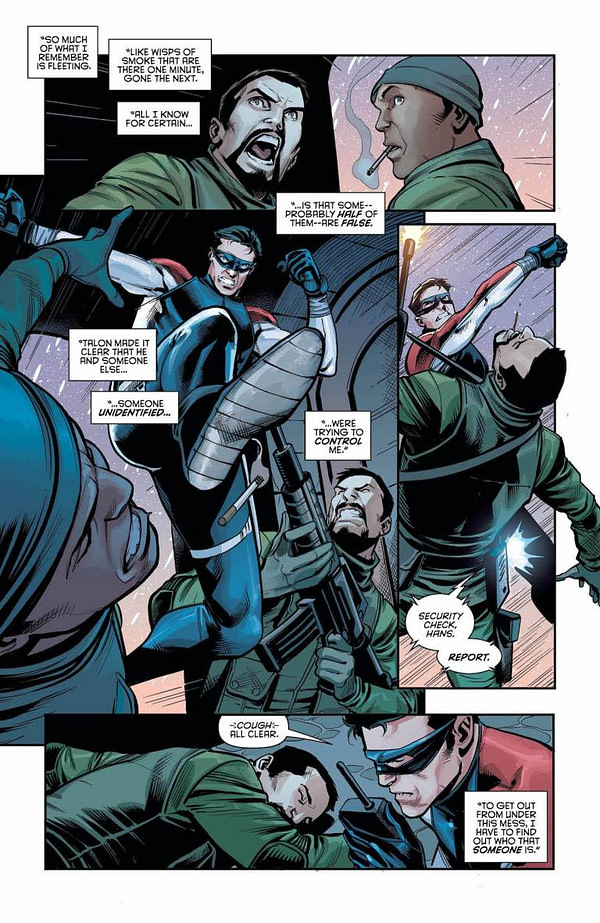 Ric or Dick? It's a tough decision.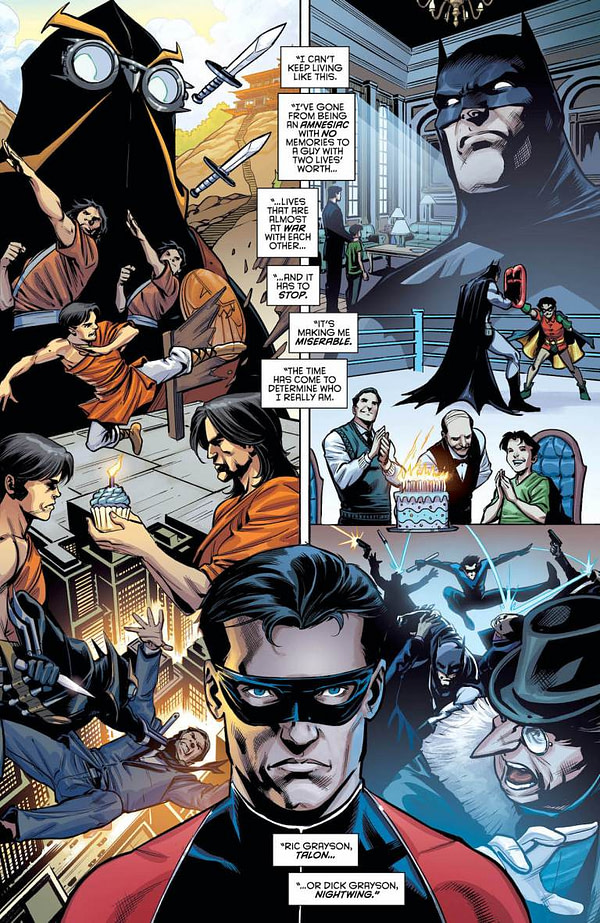 But we all know how it's going to end, don't we? Nightwing #69 hits stores on Wednesday.
NIGHTWING #69
DEC190496
(W) Dan Jurgens (A) Ronan Cliquet (CA) Travis Moore
Following the events of October's Night-wing Annual #2, Ric Grayson is getting closer to the truth about what happened to him. Talon has been vanquished, but his interference has put Ric on the trail of other members of the Court of Owls. Have they been taking advantage of his injured state from the beginning? And what does that mean for the life he thought he lost?
In Shops: Feb 19, 2020
SRP: $3.99