Rick And Morty Comic Book Success Leads To A Special Sixth Issue
Fans of the series Rick and Morty? Well, Oni Press is about to release the sixth issue of their Rick and Morty comic based on the hit Adult Swim animated series. From creators Dan Harmon and Justin Roiland, this special issue will feature guest artists Andrew MacLean (Head Lopper) and Nick Filardi (Powers), and will star fan-favorite action team, The Ball Fondlers.
For those of you who don't know, The Ball Fondlers are an unlikely team of action-star heroes appearing as an in-universe television show within the Rick and Morty television series. This issue will follow our heroes on an explosive, high stakes mission that will take them deep into the jungles of Central America. While there, they will attempt to save a United States Senator from a hostile rebel army, in the greatest sendup of 80s action films you've ever seen.
Apparently the demand for the Oni Press' Rick and Morty comic series has been overwhelming. The first two issues are going back to press for multiple print runs, so you know it's good. Meanwhile the show has become a cultural icon in the year since its debut, and has developed quite a group of fans. I have to say that a lot these Adult Swim shows develop a following in a very short amount of time. While I'm not a religious viewer of the show, I have enjoyed most of what I've seen. As always, I'm happy when fun things branch out into the comic book world, and it looks like this book in particular will continue to be a success. The Ball Fondlers issue of the Rick and Morty comic series will hit stores on September 30th. Christine Marie is a Staff Writer at Bleeding Cool, and bibliomaniac with a love for all things creative. She hopes to one day be a Superhero/Disney Princess/Novelist. You can find her on Twitter and Instagram @AWritersWay or on her blog writerchristinemarie.wordpress.com.
---
---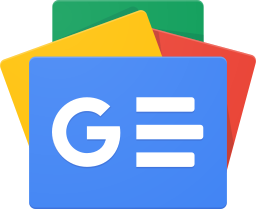 Stay up-to-date and support the site by following Bleeding Cool on Google News today!