[rwp-review-recap id="0"]
Rick and Morty is one of the most popular franchises to come out of Adult Swim in a long time. The show has influenced mainstream media in a startling way — people going nuts over McDonald's sauce, Pickle Rick being slapped on all kind of merchandise, and the Rick Mobile. It was only natural that comics would follow.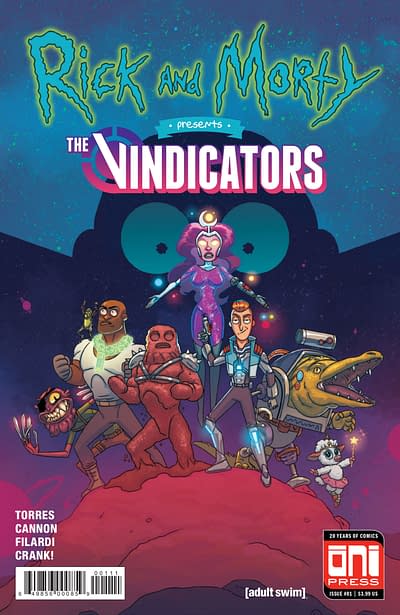 The comic plays out like a typical Rick and Morty episode, but with the addition of the Vindicators. Or rather, the All New Vindicators, who need to gather every hero from across the multiverse to stop Boon. If you follow the cartoon, you already know who these characters are. If you've never seen an episode (but are still reading this comic), don't worry. You don't really need to know the backstory. This comic presents the story as a straightforward Avengers parody.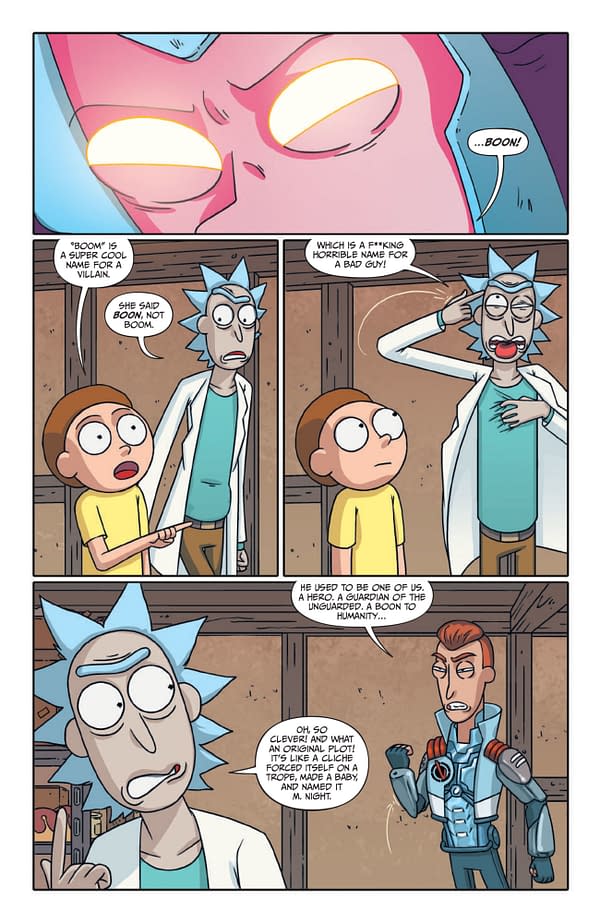 The story is laced with raunchy humor too. The villain Boon is out to grab all the Infinity Balls he can. He carries them in his hand, in his mouse, his pockets — every crook and cranny in his body is filled with these balls. This becomes the main ongoing joke in the comic. But it works, and it's funny.
J. Torres is a great writer and captures the characters' unique voices. The story flows and works exceptionally well, and it's contained neatly into one issue. Coupled with art by CJ Cannon, colors by Nick Filardi, and letters by Crank!, you have a comic that looks and feels like the show. This creative team gets it, and they produced a wonderful, engaging story. This could very well be an episode of Rick and Morty, so if you're a fan — grab this book.
[rwp-review-ratings id="0"]
[rwp-review-form id="0"]
Enjoyed this article? Share it!