First announced earlier this month and with more details revealed this morning, Legion M, Agents of Mayhem, and POW! Entertainment are holding a special event paying tribute to Stan Lee at the TCL Chinese Theatre in Hollywood. Called "Excelsior! A Celebration of the Amazing, Fantastic, Incredible & Uncanny Life of Stan Lee," the event is advertised as featuring guests such as "Mark Hamill, RZA, Clark Gregg, Felicia Day, Bill Duke, cast members from Marvel's The Runaways, cast members from FX's Legion, and Fox's The Gifted, among many other luminaries from the entertainment world."
One luminary from the entertainment world originally advertised but no longer attending is superstar comic book artist Rob Liefeld, who announced the change on Twitter Thursday.
I am writing to inform that I regretfully will not be attending or participating in the Stan Lee Tribute show as previously reported. I will however continue to share memories and stories about Stan with all of you online and at shows when we are together. His legacy endures!

— robliefeld (@robertliefeld) January 24, 2019
Liefeld didn't state why he won't be attending or participating, and he hasn't yet responded to our inquiries. Legion M has also not responded at this time. If we learn more, we'll let you know.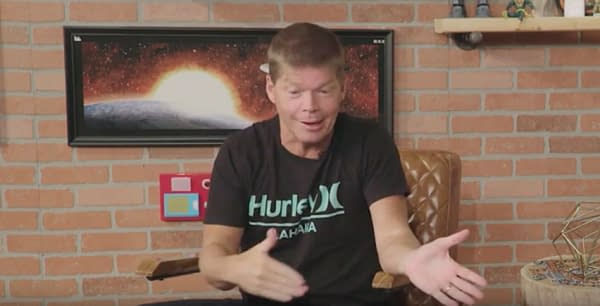 Enjoyed this article? Share it!