Posted in: Comics | Tagged: HRL, john byrne, rob liefeld, wolverine, x-men, x-men days of future past
---
Teenage Rob Liefeld Draws Wolverine In The Style Of John Byrne, From 1983
Superstar artist Sir Robert Liefeld shared some rare early artwork from his teen years, emulating a favorite Wolverine panel by the great John Byrne. It's a day ending in Y, which means it's as good a day as any to extract content from Rob Liefeld's Instagram and turn it into a clickbait article. It's like hitting the Liefeld lotto every day!
Today, Liefeld took to Instagram to reveal that he'd purchased a very special page of original artwork by John Byrne from X-Men: Days of Future Past. The comic featured a personal favorite drawing for Liefeld of a certain comic book stabby runt…
"WOLVERINE!!" Liefeld revealed. "I picked up a page of original art this summer that had particular meaning for me."
Liefeld went on to describe how the drawing helped shape his formative years as an artist.
"As a young teen, I attempted many versions of this particular Wolverine shot, my favorite depiction of him ever, by the legendary John Byrne," the Deadpool creator explained. "My 1983, depiction of Logan in his very temporary outfit, was done at 15 years of age. I jumped at the chance to obtain this page from X-Men: Days Of Future Past when it became available. Great memories of art that inspired me to create comics!"
What future superstar artists might Liefeld's work be inspiring today? So lost on his trip down memory lane, Liefeld found himself barely able to form complete thoughts, speaking now only in hashtags.
"#xmen," Liefeld said. "#wolverine #robliefeld #johnbyrne #marvel."
We couldn't have said it better ourselves. Check out Li'l Liefeld's Wolverine on the left, and Byrne's on the right:
---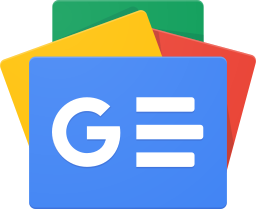 Stay up-to-date and support the site by following Bleeding Cool on Google News today!