Posted in: Comics | Tagged: bloodstrike, brigade, Comics, entertainment, image comics, rob liefeld
---
Rob Liefeld's Return To Image With Bloodstrike In July, With Brigade To Follow. Honest. Two years ago, Rob Liefeld announced a Kickstarter to fund the return of his Extreme comic book titles, specifically Brigade. The plan was – and still is – to print the comic book for free and distribute for free, funded by that Kickstarter. It raised $35,000.
At the same time, he was meant to take over the Bloodstrike series as Image Comics with issue 34. Both it, and issue 35 were solicited, but were never published.
Well, it appears that both may, finally, be coming along at the same time, Bloodstrike #1 from Rob Liefeld from Image Comics in July. And the free Brigade #1 to accompany its release.
Nicely in time for this year's San Diego Comic Con.
Below is a first look at that comic. Two years ago, Liefeld promised us,
My first issue sets a decidedly different tone, much more visceral and nasty than anything I've done previously.
And the book was solicited as,
A more mature comic than you might expect from Rob Liefeld.
Which seems about right. He says,
I've been prepping the return of several of my Extreme comic book titles over the last year and the launch titles, Brigade and Bloodstrike, are both premiering this summer. These books have long been connected as they are each led by rival siblings, Cabbot and John Stone. The agendas for both men have evolved over the years but as always they are on opposing sides of the conflict and the stakes have never been higher. The children of the 90's have grown up and I'm not talking of the characters but of you the consumers and fans. As I travel the country and am greeted with the enthusiasm and energy you have for the early Image era, I am thrilled to continue the adventures of these characters that shaped your youth! Bloodstrike officially launches in July from Image Comics and Brigade premieres later that month with a FREE first issue thanks to a successful Kickstarter campaign. Over the past several years I've seen homages of many of my most recognizable covers so I felt it was high time to re-visit those covers myself. More information and sneak peeks coming in this space soon….
And we also get covers (above) taking on New Mutants #98 and Cable & Deadpool #1. And from the comic, they are not just surface similarities. ---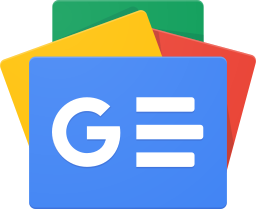 Stay up-to-date and support the site by following Bleeding Cool on Google News today!