I have pointed out a number of times in the past that you have never seen a crowdfunding campaign to pay for a comic book creator's healthcare costs from Britain. It's generally from America. And while I have happily contributed, and help share such efforts, it often raises questions, what if this person wasn't a much-loved comic book creator? What if they couldn't pick up a pen? What if they were dicks and no one wanted to raise money for them?
These thoughts flood back, reading about 55-year-old Robert Letscher of Phoenix, Arizona, as local media cover a story about his selling his X-Men comic book collection of fifty years to pay for his cancer treatment.
Last year, he was diagnosed with lymphoma, then told he had an aggressive form of oesophagal cancer. He has had his oesophagus and stomach removed. He feeds through a tube, is undergoing chemotherapy and needs other expensive treatments.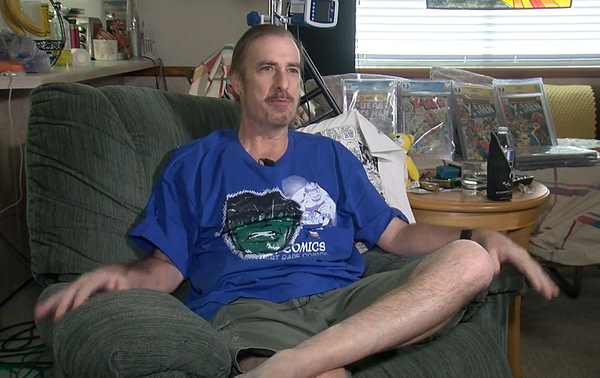 Without sufficient savings, or insurance to fund the huge amounts of healthcare costs, Letscher will be selling his 600 most valuable X-Men comics from Monday through comicconnect.com. Many of them signed by the likes of the late Stan Lee, Neal Adams and Chris Claremont, certified and slabbed in Near Mint condition.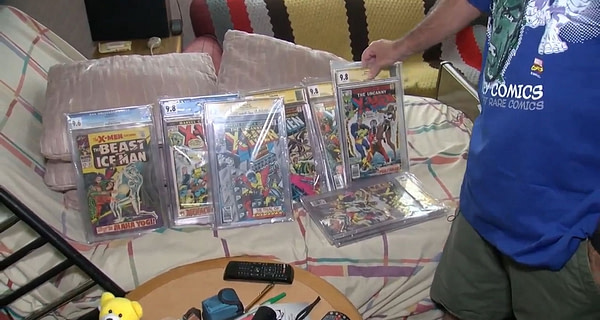 "It's one of those things, and I'll probably be crying from seeing them go, but then I'll have that satisfaction that you know I did right by my family and that they're going to be taken care of," said Letscher.