This is how Rocket Raccoon's origin was originally presented by Bill Mantlo and Mike Mignola.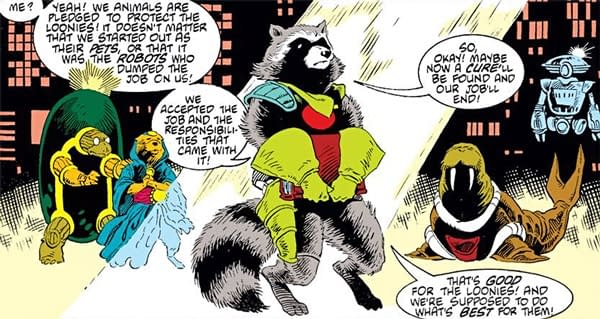 Initially intended as pets for an insane asylum that covered a planet, the Halfworld, then modified by robots to become carers…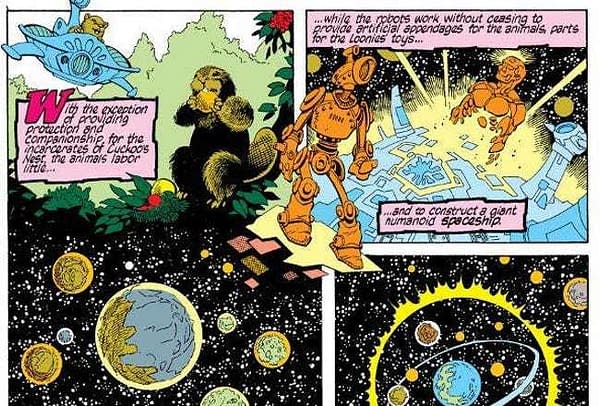 …before the robots left, leaving the animals to it. 'Loonies' seems to be no longer the accepted word in today's Guardians Of The Galaxy #8 – which seem to prefer 'crazies'.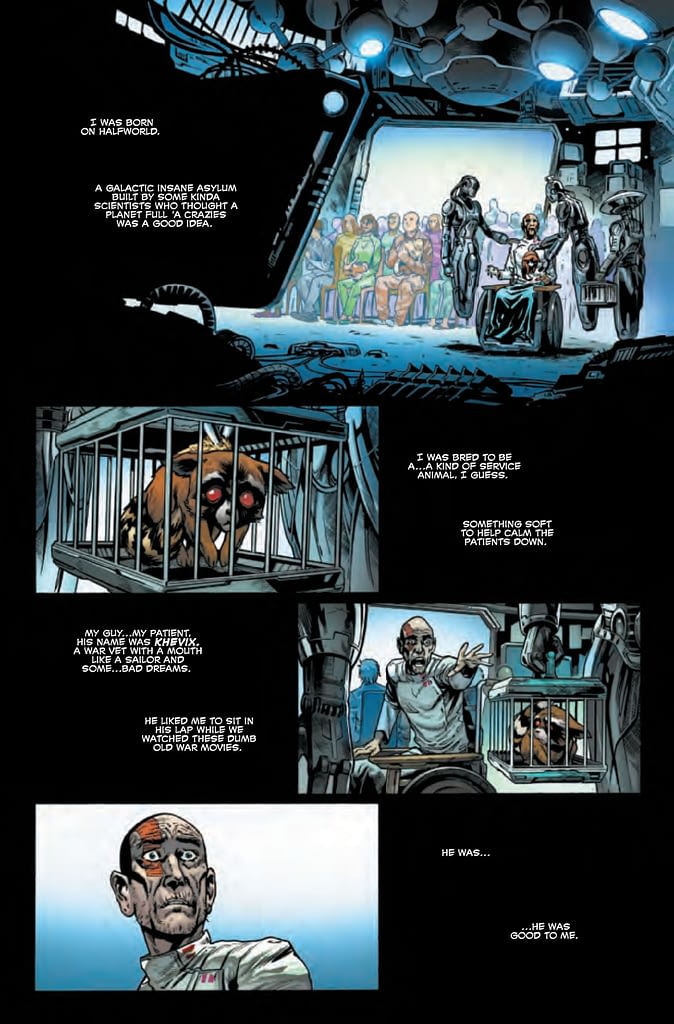 And now with Rocket not just a pet but a 'service animal', something closer to today'#s concept of an 'emotional support' animal or a prescription pet. And seems to have been rather prescient in that aspect.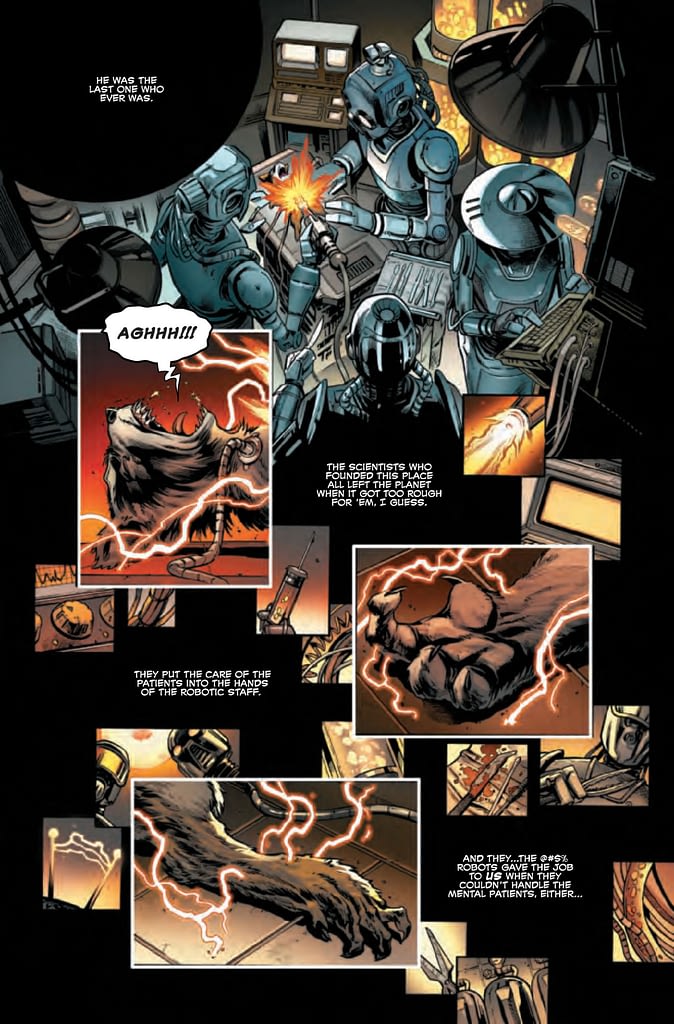 The current storyline subbed The Death Of Rocket Raccoon revisits that origin, as it seems whatever changed the robots made to the animals so they could get the hell out of dodge did not have any regular service checks. And now…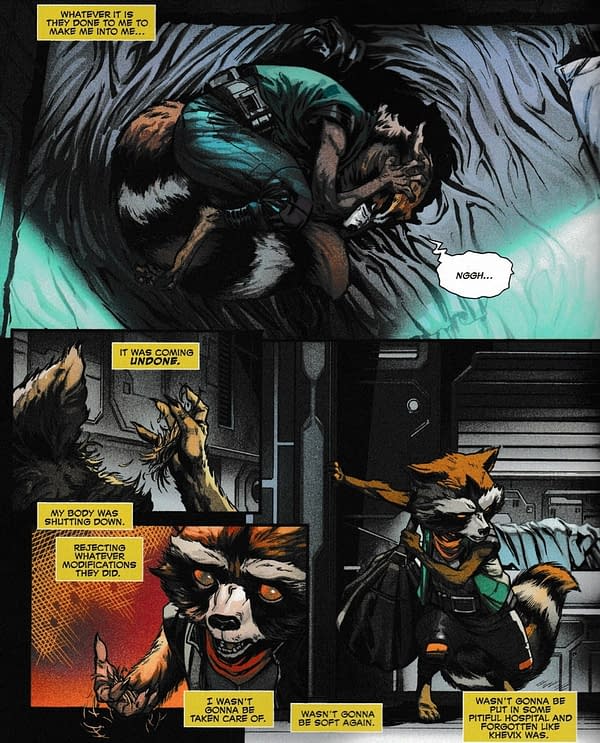 Rocket Raccoon – and any other animals similarly 'edited' – are beginning to fall apart. Anyone got a service number for those Halfworld robots?
GUARDIANS OF THE GALAXY #8
(W) Donny Cates (A) Cory Smith (CA) Mike Henderson
THE DEATH OF ROCKET!
The death of Rocket continues here in "FAITHLESS" Part 2
• Rocket Raccoon is dying!
• But when the Universal Church of Truth rises again, he may have no choice but to fight.
• Being near death, and with only a few Guardians willing to stand beside him…the odds aren't looking good.
Rated T+
In Shops: Aug 21, 2019
SRP: $3.99
Enjoyed this article? Share it!