Sam and Twitch Get a New Comic, True Detectives, at #ImageExpo
Oops, we always miss one… sorry, Todd.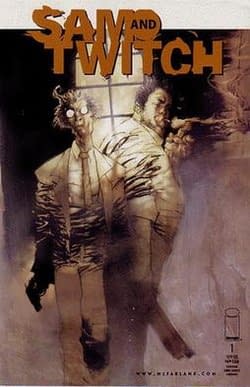 As Spawn heads to #300 and prepares to do a Cerebus, and as Detective "Twitch" Williams heads up the upcoming Spawn movie, so Sam and Twitch get a comic all to themselves again. Well, eight issues of it. SAM and TWITCH True Detectives.
All eight issues have already been completed and will be released close to the film's announcement and trailers. Todd McFarlane compared the series to The Walking Dead, and that new viewers will be drawn to the stories and characters they will be seeing on the big screen and also a potential new TV series with Kevin Smith.