Saturday Runaround – The Damp Knight Returns BatWatch: Chris Sims shows a great deal of intolerance towards Incontinent Batman. Doesn't he know that this scene is only in there to help bolster a new character in the DC Direct line of action figures? Comes with accessory incontinent pads.

RoboWatch: We talked to Paul Guinan at Con after he'd sold out of his Boilerplate book and had fairly long queues through the show. You can just see what he was holding back in their eyes – that he'd signed a deal with JJ Abrams and Paramount!
ADWatch: Pat Mills talks about the role of comic books today. "ordinary people are actually the most exciting heroes and real life is far more exciting than life on a galaxy far, far away"
IndiaWatch: Tens of children with HIV tell their stories with comic strips, to be displayed by the Red Ribbon Express next month, after a workshop organised by Unicef. They also invest heavily in promoting grassroots comics to tell stories and pass on important messages across communities.
LocalWatch: Lethbridge boys are being encouraged to read by local libraries using comic books.
Boys respond better to the combination of printed words and visual images than do girls. Comic books helps develop literacy skills like the ability to follow a sequence of events, connect a story to their own experience, predict what will happen next and interpret symbols. They gain experience in understanding printed material and tracking left to right and top to bottom.
StripWatch: Seattle Times talks about the comic strips they are adding. Not so much any that they are taking away…
---
---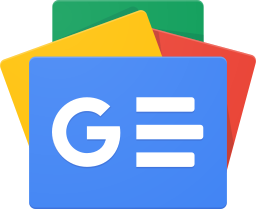 Stay up-to-date and support the site by following Bleeding Cool on Google News today!