Scarlett's Strike Force #2 Review: Dinosaurs Are Cool but Can't Sell Me on G.I. Joe
Scarlett and her crew are pinned down by a swarm of dinosaurs, and things look to be getting worse before the local prehistoric humans give the team a hand.
Meanwhile, Cobra is in the process of a supernatural ritual intended to bring about their victory.
Plus, Skywarp is starting to get antsy about being stuck with G.I. Joe.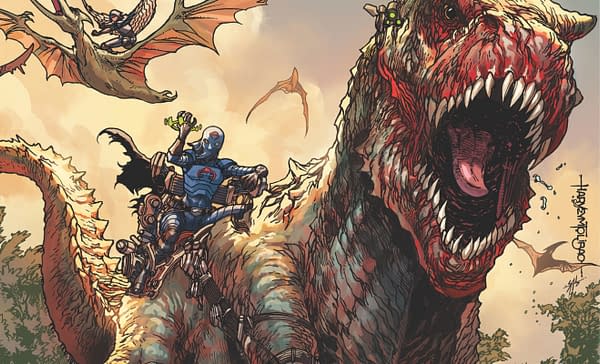 I'll drop in the disclaimer here: G.I. Joe has never been my thing. The mixture of corny patriotism overlaid on military glory never appealed to me, and — well, I'm young. The short-lived G.I. Joe reboot of my youth didn't grab me. I'll admit that this franchise has stuck around for a reason, but it never stuck with me.
Scarlett's Strike Force #2 didn't exactly win me over, and I get the impression that its necessary adherence to the tone and content of G.I. Joe is likely why it came off as interminably corny.
If it wasn't trying to come off as this hardcore military story alongside its overt cheesiness, maybe there would be something attractive in this comic. However, the two conflicting qualities are constantly fighting each other.
The presence of dinosaurs is a positive. They do tend to improve things at least somewhat.
The characters don't improve anything either. They all feel like caricatures. They spit out cheesy one-liners and have ridiculous gimmicks. The fact that this bothers me says something by the way. I love superhero comics. They're all about one-liners and gimmicks.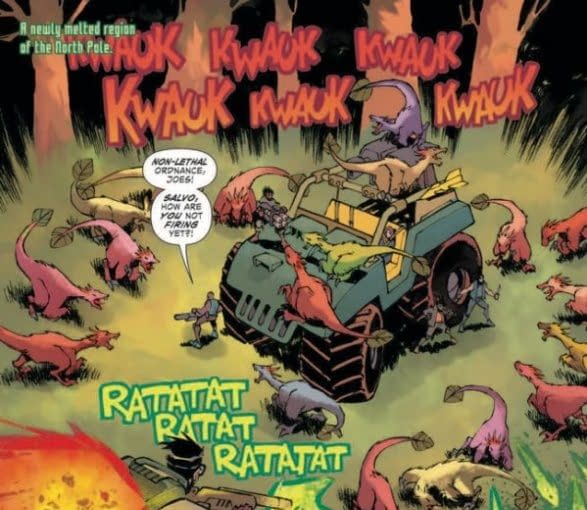 Nelson Daniel's artwork does help save things somewhat. The visuals of the characters do look good, and the dinosaurs at least look quite awesome. Ryan Hill's color art is appealing too, and it brings a bright and eye-catching quality to the otherwise same-y forest environment.
Scarlett's Strike Force #2 didn't really do anything to sell me on the G.I. Joe franchise. The characters are one-note. The conflict isn't really given any tension or drama. The good guys are good because they are. The bad guys are bad because they are. The most nuanced character is the Transformer because he actually has an arc. Daniel and Hill contribute good art, but the comic isn't saved by it. I can't recommend it. Give it a pass.
---
---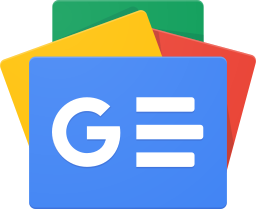 Stay up-to-date and support the site by following Bleeding Cool on Google News today!